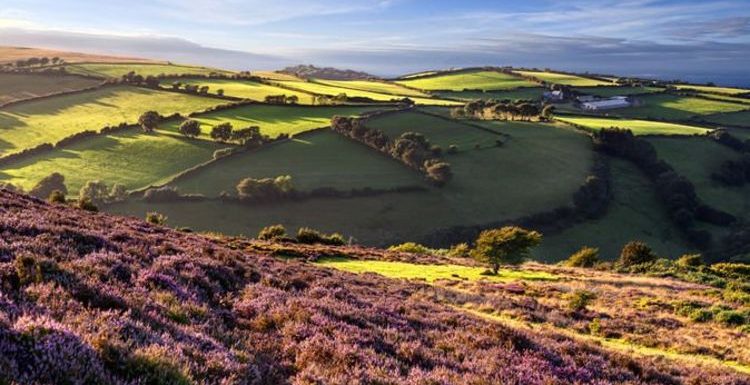 Simon Calder offers advice on booking staycations for 2021
We use your sign-up to provide content in ways you've consented to and to improve our understanding of you. This may include adverts from us and 3rd parties based on our understanding. You can unsubscribe at any time. More info
A fantastic way to explore the great outdoors is to go on a walk. With thousands of trails to choose from, Britons who decide to travel and explore the country on foot are spoiled for choice.
However, the most obvious walking trails can require a high level of fitness.
Hikes such as the three peaks are not for the faint-hearted.
A new study by Millets has looked at accessible walks Britons can enjoy even if they are in a wheelchair or are travelling with children in buggies.
And it's good news as there are many walking options accessible to all.
READ MORE: Most popular road trip in the UK named – top 10 full list
Somerset has 119 accessible walks.
From Yeovil County Park to Weston Super Mare Beach, Britons in Somerset have no excuses not to get active in the great outdoors.
With 79 walks, Hampshire came second.
Some of the best places to explore include the Queen Elizabeth Country Park, the Forest of Bere and Staunton Country Park.
Dorset came third with 77 accessible walks.
One of the county's major attraction is the Jurassic Coast.
Rounding up the top five are Devon with 60 walks and Lancashire with 59.
Kiera Baxter, Millets's Marketing Executive and Adventurer said: "The UK has many fantastic walks, from the Lake District to the Brecon Beacons, with some incredible sights to behold.
"However, many of these famous routes are lacking in accessibility as many people may find hills or rough terrain difficult to get across.
"This is why we wanted to uncover the best places for accessible walks, to ensure everyone can get outside and enjoy the outdoors."
She continued: "Our research reveals counties such as Somerset and Devon are the best for accessible walks.
"There are a whole range of accessible walks available across the UK suitable for both wheelchair users and pushchairs.
"From country parks and beautiful beaches to forest walks, there are beautiful and accessible destinations all around the UK."
The research also looked at the best counties for a walk.
Swansea county has 14 accessible walks, while Bristol county has 12 and Clackmannanshire has seven.
UK's top 10 locations for walks
1 Somerset, 119 walks
2 Hampshire, 79 walks
3 Dorset, 77 walks
4 Devon, 60 walks
5 Lancashire, 59 walks
6 Wiltshire, 50 walks
7 Greater London, 40 walks
8 Cornwall, 37 walks
9 Derbyshire, 36 walks
10 North Yorkshire, 33 walks
Source: Read Full Article