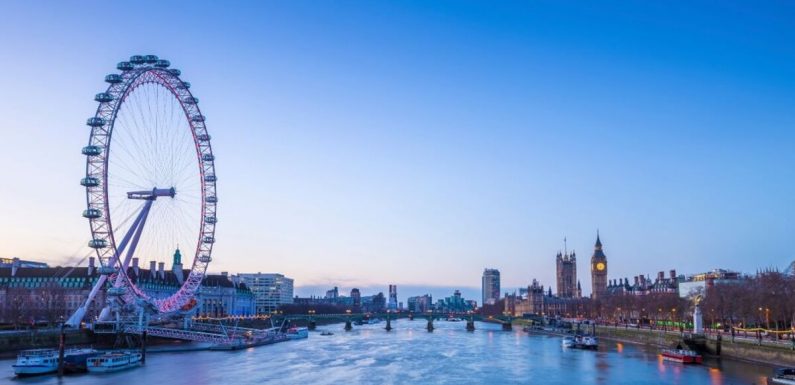 We use your sign-up to provide content in ways you've consented to and to improve our understanding of you. This may include adverts from us and 3rd parties based on our understanding. You can unsubscribe at any time. More info
Holiday company, Travelbag, looked at Tripadvisor reviews to find the UK's most popular landmarks. It also found the country's least popular attractions.
UK's most loved landmarks
The London Eye, London
Malham Cove, Malham
Tower Bridge, London
Westminster Abbey, London
Big Ben, London
The London Eye took the top spot, while four of the most loved landmarks are located in the capital city.
Since the turn of the millennium, the London Eye has towered over the capital's skyline and is the UK's most popular paid tourist attraction.
According to Travelbag's research, over half of tourists gave the attraction a five star rating on Tripadvisor.
A tourist wrote: "Best experience ever. Hope to come back one day to London and repeat that fabulous journey."
Another person said: "Lovely! You can see all of London on a clear day like we went. It's lovely to be near the river."
Tower Bridge took third place in the rankings while Westminster Abbey was the fourth most popular spot.
However, London was also home to the UK's least favourite landmark, which had quite a few negative reviews.
Least popular UK attractions
The Shard, London
Stonehenge, Salisbury
The Shard was the UK's most disappointing landmark, with 10 percent of tourists leaving a negative review on Tripadvisor.
A tourist wrote: "Too expensive for the experience. I wouldn't recommend this to tourists, unless you're really swimming in money."
Another guest said: "Way too expensive for what it is and way too hard to enjoy a drink with limited seating and the high volume of children."
Despite the disappointing reviews, the Shard did impress some visitors with one describing it as a "great romantic experience".
British tourists could book a free ticket for the Sky Garden instead which also offers fabulous views of the capital.
The attraction is free to visit and explore but tourists will need to book a ticket online in advance.
Rome's Colosseum was the most loved attraction in the world while Moulin Rouge in Paris was the most disappointing.
St Peter's Basilica in the Vatican and Paris' Eiffel Tower were also extremely popular with tourists.
Source: Read Full Article