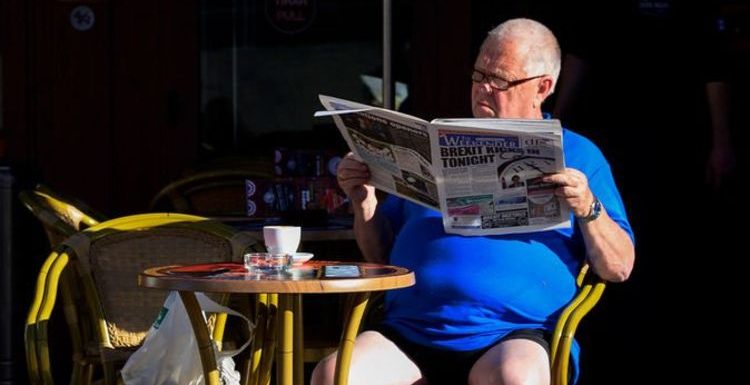 Boris Johnson 'needs to step up for British expats' says expert
We use your sign-up to provide content in ways you've consented to and to improve our understanding of you. This may include adverts from us and 3rd parties based on our understanding. You can unsubscribe at any time. More info
Secretary of State for Transport, Grant Shapps, confirmed fully-jabbed travellers coming from amber countries won't have to quarantine on their arrival to the UK from August 2.
Until today, the UK only allowed people who had their vaccine administered by the NHS to skip quarantine.
This was a major problem for British expats living abroad that had been vaccinated in other countries.
Nigel Ayres, who runs Expat Network and currently lives in Spain, said it has been almost "impossible" for him to go back to the UK during all this time.
Like most expats living in the Mediterranean country, he had his jab administered by the Spanish health care, which until today, wasn't recognised by the UK.
That meant that despite being fully vaccinated, he would have to quarantine if he came back to his own country, which is something he couldn't afford to do.
"I have not been able to visit the UK since February 2020 due to the travel restrictions.
"I had not seen our daughter who lives in London since then until we were able to arrange to meet her in Portugal during the brief period in May when the Government put Portugal on the green list," he said.
"I have also not been able to see my 88-year old mother nor our friends and family.
"The UK's testing and quarantine requirements made it very expensive to return to the UK. Not just the cost of the tests but also the cost of having to rent somewhere for 10 days to spend quarantine," Nigel explained.
"The constantly shifting rules have made it impossible to plan."
He continued: "We are both double-vaccinated here in Spain, but the rules did not allow you to travel without quarantine unless you were double-vaccinated in the UK.
"Now we currently plan to return to the UK in August."
He explained: "The Government needs to recognise the impact on people as well as businesses that their travel policies are having."
Nigel said that the UK accepting people who have been double vaccinated in the EU is a big step but rules should continue to ease.
"By all means continue with requiring a test but why require people who have been vaccinated to go to the expense and enormous inconvenience of having to quarantine for 10 days," he said.
Spain is currently on the amber list, meaning non-fully vaccinated Britons still have to quarantine for 10 days on their return.
Travel website Skyscanner commented on the news.
Consumer Travel Expert, Laura Lindsay, said: "Many travellers in Europe have been desperate to get to the UK, as a country which they enjoy visiting for leisure as well as to see loved ones.
"There is a lot of pent-up demand for UK travel within Europe. For example, the UK is the third most searched country, and London the 12th most searched city for Spanish travellers looking over the last month.
"We believe that any changes to travel rules and restrictions must be proportionate, sustainable and communicated unambiguously and in plenty of time for travellers and the travel industry."
Source: Read Full Article