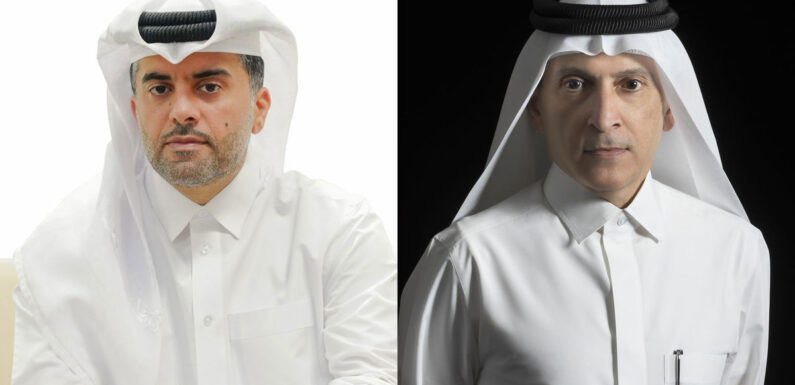 Qatar Airways' longtime CEO, Akbar Al Baker, will step down as CEO on Nov. 5.
Badr Mohammed Al-Meer, who currently heads Doha's Hamad Airport, will succeed Al Baker.
Qatar Airways provided no explanation for Al Baker's departure in an announcement Monday.
The outspoken CEO has led Qatar Airways for 27 years, beginning his tenure just three years after the carrier commenced service. In that time, he has helped build the airline into a highly respected global carrier but has also made headlines for controversial and sexist comments.
This year, Qatar Airways was rated the world's second-best airline in the prestigious Skytrax World Airline Awards. The airline has won the Skytrax award seven times.
Over his tenure, Al Baker has successfully positioned Qatar Airways as major connector of global traffic between the East and the West, competing with the likes of Emirates and Turkish Airways. Qatar Airways flies to more than 160 destinations from its Doha hub, including 12 in the U.S., with a fleet of 240 aircraft.
Al Baker caused a furor at IATA's Annual General Meeting in Sydney in 2018, when he suggested that airlines needed to be run by men. He apologized for the remark the following day, 
A year earlier, Al Baker had insulted U.S. flight attendants, contrasting their age to the young flight attendants at Qatar Airways. 
He was also outspoken last decade as the U.S. global carriers Delta, American and United waged a lobbying campaign aimed at convincing the federal government to curb U.S. service by Qatar, Emirates and Etihad. The Big 3 were accusing the Gulf carriers of receiving state aid in violation of international air treaties. 
Especially noteworthy was Al Baker's 2016 admission that Qatar Airways had launched service to Atlanta that spring "in order to rub salt into the wounds of Delta."
Despite being a flashpoint, Al Baker has been a prominent leader in the global airline community, including holding the position of IATA chairman between 2018 and 2019. 
A year after Al Baker's remark about women in Sydney, Qatar Airways became the sponsor of the IATA Diversity & Inclusion Awards, honoring women in aviation. 
The airline was also one of the first to commit to IATA's 25by2025 Campaign, which began in 2019 with a goal of increasing by 25% the number of women in airline executive positions by 2025.
Source: Read Full Article