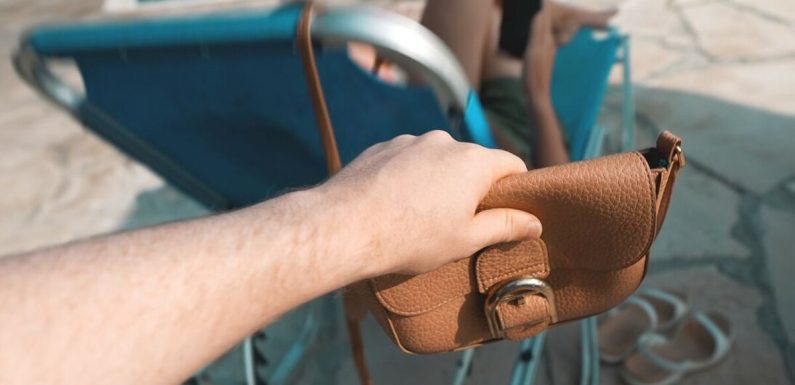 Scammers often target tourists as they think they might be carrying valuable items such as their passports or a lot of money. Tourists are often easily identifiable as they might not be completely at ease in their surroundings.
On Reddit, a traveller wrote: "If a bird poos on you, it might just have been someone throwing something on you.
"Then their friend will run in and offer to pat you down and clean you up with a towel, pickpocketing you at the same time.
"So if a bird poos on you, try to get out of there and don't accept help from anyone."
The bird poo scam is fairly common and usually involves a scammer spraying a tourist with a white liquid.
In March 2022, two men were arrested in Spain's Costa del Sol for targeting tourists with the bird poo scam.
The pair were accused of using victims' contactless cards to steal after they pickpocketed them during the scam.
The traveller added: "Any local who comes up to you on the street and starts talking to you might just be distracting you while their friend pickpockets you. Similar to the bird poo one, so be on guard!"
Although friendly local residents can improve a holiday, tourists should show reasonable caution around strangers.
Tourists should never follow strangers out of crowded areas and remain in a public area at all times.
Britons could also book a tour with a local resident on a platform such as Airbnb if they want to learn more about their holiday destination.
The traveller warned: "If you get in a taxi and the metre is broken, you're going to get scammed.
"Try to know what you should be paying in advance of the taxi ride so that you can agree on a fair price, or just get out and find another taxi."
If a taxi metre is broken, drivers might try to overcharge tourists for a journey as they won't know the correct price.
Tourists can avoid this scam by using taxi apps such as Bolt or Uber to book their travel abroad.
If that's not possible, they could use a GPS app to track the journey to check their driver is taking the most convenient route.
Tourists can also ask their hotel concierge for a reputable taxi company recommendation or known driver.
Another traveller warned: "If something is extremely cheap but there is nothing about it on the internet, do a double check."
It's great to find a bargain on holiday but sometimes deals on activities really are too good to be true.
If a restaurant offer or tour activity seems extremely cheap, it could be a good idea to double check for reviews.
Holiday providers will often be able to provide recommendations of good local restaurants and tour companies.
Source: Read Full Article