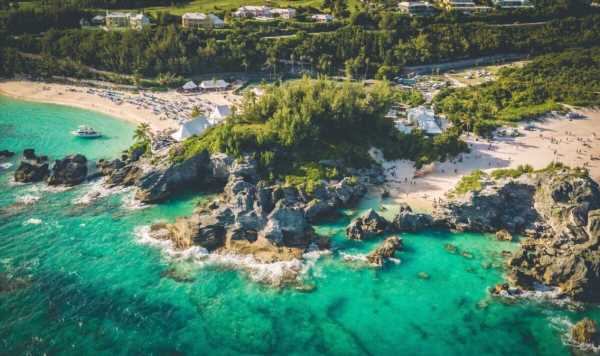 Numbeo's latest cost of living index has named the world's most expensive countries for expats. These countries have a higher cost of living than the UK.
World's most expensive countries
Bermuda

Switzerland
Cayman Islands
Bahamas
Barbados
Norway
Singapore
Iceland
Denmark
Israel
According to Numbeo's research, Bermuda is the world's most expensive country to live in 2023.
Bermuda is a British island territory in the North Atlantic Ocean and is known for its pink sand beaches.
At Cooper's Island Nature Reserve, visitors can enjoy a serene woodland reserve surrounded by water.
One of Bermuda's top attractions is underground. The Crystal Caves are an incredible rock formation which tourists can explore.
British citizens can usually travel to Bermuda for up to 90 days without a visa but the island is very expensive.
According to Numbeo, the cost of living is almost 95 percent higher than in the nearby USA with an ocean facing house costing over $16,000 (£13,213) per month in rent.
Groceries are also far more expensive than in the UK and a box of 12 eggs costs around $6 (£4.96).
Each family is only allowed one car in Bermuda and the price of a vehicle is far higher than in the UK due to high import duty.
Switzerland was second on the list. The European country has many expat residents, especially in cities such as Geneva, Zurich and Bern.
While the country has incredible natural scenery, very low pollution levels and a low crime rate, expats will pay a hefty price to live there.
According to Expatistan, the average monthly costs for a single person in Switzerland are CHF 3,718 (£3,321).
Although salaries are generally high in Switzerland, retired British expats might struggle to cover the expensive prices.
Another British Overseas Territory, the Cayman Islands is known for beaches and scuba diving.
Although Cayman Islands residents pay no tax, prices are very high making it difficult for expats to lead a comfortable lifestyle.
The Bahamas was fourth on the list while Barbados took fifth place. Norway was the second European country in the rankings.
Singapore, Iceland, Denmark and Israel were also some of the world's most expensive countries for expats.
Source: Read Full Article