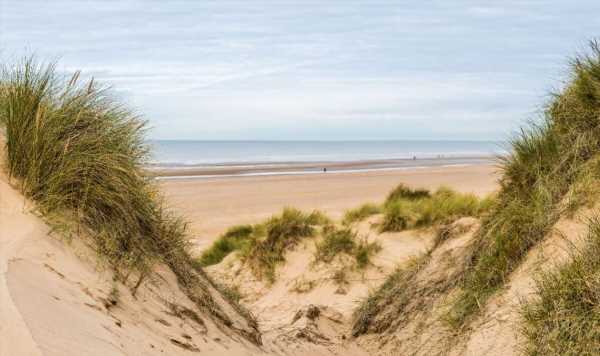 Looking for a family-friendly walk this August bank holiday? A gorgeous coastal walk in the north west of England has been named one of the country's best.
According to the expert team at Fitflop, a stunning route that takes in Formby Beach and Woodland in Merseyside is one of the UK's most breathtaking seaside walks.
The walk is around 3.7 miles long and is family friendly as it only takes around one hour and 15 minutes to complete. Children will love Formby Beach with its soft golden sand.
A Fitflop spokesperson said: "Think the best coastal walks in the UK are mainly on the South Coast? Formby Point in Merseyside is within easy reach of Liverpool, making it a great option for escaping the metropolis.
"The easy, circular trail ventures around the National Trust's Nature Reserve at Formby, passing a spectacular stretch of beach, sand dunes and pines, and only takes one hour and 15 minutes to complete so is suitable for the kids too."
READ MORE Spanish region with the most British expats named – full list
Formby Beach's rolling sand dunes make it the perfect spot for children to play while the surrounding woodland means coastal walks in the area are particularly picturesque.
A tourist 'dokeytreato' wrote on Tripadvisor: "The most beautiful sand in England. Magical. The sand is so fine and soft. The dunes are wonderful and it's great fun just to wander and lose yourself amidst the sand dunes."
'Stephanie W' said: "Love this beach! Perfect for a sunset! Every time we are up in Formby, we go to the beach to watch the sunset and have a lovely pub dinner."
Don't miss…
Tourists slam crowded Spanish destination and say it has 'lost romantic charm'[NIGHTMARE]
Cheapest destinations to fly to in September – under £25[FLIGHTS]
Barcelona to launch new partial cruise ship ban in blow for passengers[CRUISE]
We use your sign-up to provide content in ways you've consented to and to improve our understanding of you. This may include adverts from us and 3rd parties based on our understanding. You can unsubscribe at any time. More info
While the area is renowned for its beach, Formby is also one of England's best sand dune habitats where lucky tourists could spot rare species.
Natterjack toads, sand lizards, great crested newts and the northern dune tiger beetle are just a few of the creatures that are native to Formby. Two shipwrecks are also visible from the beach.
Formby also has evidence of prehistoric settlements and there are even footprints from as far back as 800BC.
Formby Beach can get very busy during summer and the National Trust recommends checking social media for updates. Freshfield and Formby stations are only a short walk from the beach.
If Formby is a little far for the bank holiday, why not check out the UK seaside town with the cheapest parking?
Or there's another spectacular coastal walk in southern England which could be the ideal spot for anyone within driving distance of Dorset.
Source: Read Full Article