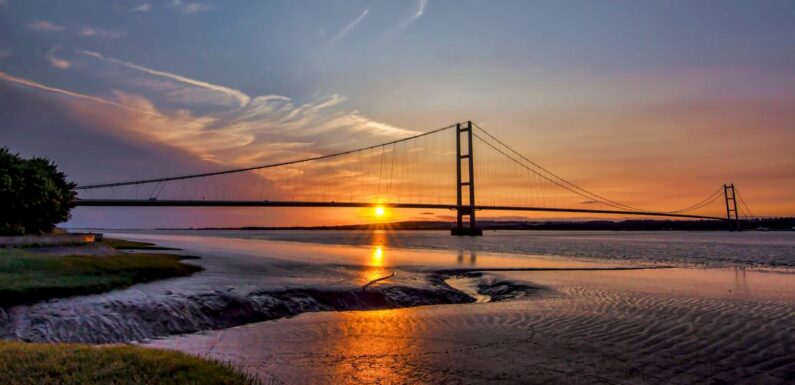 Three in ten Brits (29%) claim their awareness of UK landmarks and attractions is lacking – with 15% going as far as to say their knowledge of local hotspots is "poor", a study has found.
A poll of 2,000 adults found that it has been 11 months, on average, since they visited a UK landmark – with 17% not having done so for over two years.
But 46% said they want to explore more local attractions – with 37% of those who are hoping to take a trip this year, planning to make it a staycation.
The research also revealed that one in six (16%) have no idea where the famous Angel of the North is located – while 10% have mistaken Blackpool Tower for Paris' Eiffel Tower.
And more than a fifth (22%) have got confused between the Humber Bridge in Kingston-upon-Hull – and the Golden Gate Bridge in San Francisco, California.
Now, hotel chain Mercure has created a quiz to test your knowledge of UK landmarks – as well as commissioning the research, to highlight its collection of local guides.
Chris Timbs, spokesman for Mercure, said: "We want to inspire people to travel and explore more, both at home and abroad.
"And this study shows you don't have to travel far to enjoy great views, local hidden gems, and incredible landmarks. Millions of people are living close to something wonderful without even realising it.
"There's so much to explore in the UK, whether it's mountains, beaches, or historic landmarks – you could holiday here for a lifetime and still not see it all."
The study also found a quarter of adults (26%) haven't visited many UK landmarks – but 35% make sure to see all the big sights when they travel abroad, according to the OnePoll.com figures.
However, four in ten believe their knowledge of UK locations has improved since the pandemic, because of all the staycations it enforced.
And of those planning trips away for the rest of 2023, 27% are keen to take some kind of holiday in nature – although 12% are hoping for a last-minute, impromptu trip away, with the destination currently unknown.
Chris Timbs added: "Travelling – either at home or away – is really important to keep the mind fresh, and discovering a destination like a local feels different.
"Of course, there are world-renowned landmarks to see in the UK and across Europe – but exploring a place with local insights gives you a feel for a place, and its people and culture.
"If you feel like you need to brush up on your local knowledge and see the sights of the UK, then the summer's coming around quickly, and it's the perfect opportunity.
"Just remember, that impressive bridge in Yorkshire is the Humber Bridge, not the Golden Gate Bridge – and it's also longer than its San Francisco counterpart."
Source: Read Full Article