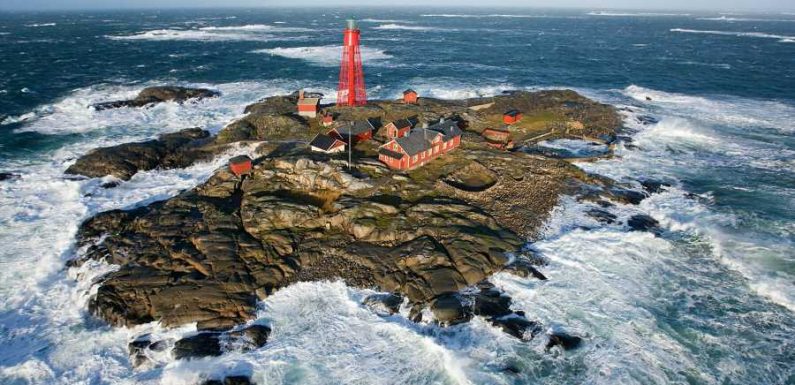 Although 2021 is shaping up to be another year full of virtual events, Sweden's Göteborg Film Festival is offering a unique in-person experience with a weeklong stay on a remote island.
The Göteborg Film Festival will be virtual for everyone else in attendance, but the organizers created what they call The Isolated Cinema experience for one lucky movie lover. During the festival, the chosen film fanatic will be transported by boat to the Swedish island of Pater Noster. Once there, they will be given supplies for their stay in the former lighthouse keeper's home, including food and all the films from the festival.
The catch? The lone cinema enthusiast can't bring a phone, laptop, or even a book — no distractions allowed. Jonas Holmberg, artistic director for the Göteborg Film Festival, told CNN Travel that inspiration for The Isolated Cinema came from how people have been using films for comfort during the pandemic.
"We are interested in how the audience's relationship to films changes under those circumstances, and wanted to explore this relationship by taking it to the extreme — isolating one person on a small rock in the sea for one week with films as the only company," Holmberg said.
Though the festival organizers are aiming for a distraction-free environment, the winner of this trip will be allowed to keep a video diary detailing their journey for people around the world to follow along. Also, for safety reasons, another person will be present on the island, but they'll keep their distance.
"If everything goes as planned, they will never meet during the seven days," Holmberg told CNN Travel. "The stay at the island will be perfectly safe. The person will have a soft bed and nice food. This is not about surviving."
Applications are open now through Jan. 17, 2021, and the experience itself will take place between Jan. 30 and Feb. 6, 2021. For more information, visit the film festival's official website. There, you'll also find details about Göteborg Film Festival's other Isolated Cinema experiences to be hosted in a deserted sports arena and an empty theater.
Jessica Poitevien is a Travel Leisure contributor currently based in South Florida, but always on the lookout for the next adventure. Besides traveling, she loves baking, talking to strangers, and taking long walks on the beach. Follow her adventures on Instagram.
Source: Read Full Article