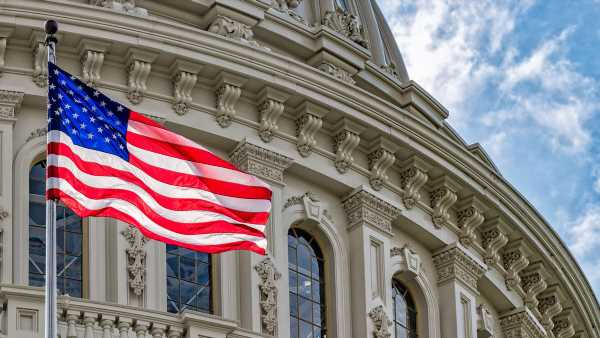 More than 30 Democrats in Congress have asked the three global U.S. carriers to resume service to Tel Aviv.
"We know there are a number of factors that make any resumptions of flights difficult, but we, as members of Congress, stand ready to assist you all in any way necessary to get the job done," reads the letter, which was delivered on Oct 13. 
That same day, the State Department began operating charter flights between Tel Aviv and Athens. Departures will continue on a rolling basis through Thursday, the department said in a Monday update. 
In concert with the charter flights, Delta, United and American have upped their flying from Athens. Delta is adding one flight each on Monday through Wednesday of this week from Athens to New York. United added one Athens-Newark flight on Oct. 13 and Oct. 15, and has three more extra flights on the schedule through Oct. 19. The carrier is also using larger than normal aircraft out of Athens when possible. 
American hasn't added new Athens flights but began using a larger version of the Boeing 777 on its Athens-JFK flight on Saturday, with plans to continue doing so through Oct. 18. 
Related: Royal Caribbean transports Americans out of Israel
In a statement, Airlines for America (A4A), the trade group that lobbies for the U.S. global carriers, said that airlines continue to support the federal government's effort to move U.S. citizens from the conflict zone. 
"The safety and security of all passengers and crewmembers remains the top priority for U.S. airlines amid the rapidly evolving situation in the Middle East," A4A said. The group didn't directly address the request to resume Tel Aviv service. 
The Association of Flight Attendants-CWA, which represents flights attendants at United, called on the federal government to activate its Civil Reserve Air Fleet program to assist with repatriation rather than relying on airline service. 
"This covers private companies and addresses the concerns of the workforce as it triggers certain contractual provisions at unionized carriers," the union said.
Provisions include increased pay, voluntary assignment and "protections associated with the unique features of the specific operations," reads the AFA statement. 
The Congressional Democrats said that they can assist in securing safeguards to help address the concerns of crew. 
"Some of these barriers may seem too complex or too difficult, but as long as there are Americans in need and a way to operate safely, we must try," they wrote.
Israel flag carrier El Al continues to operate flights between Tel Aviv and the U.S.
Source: Read Full Article