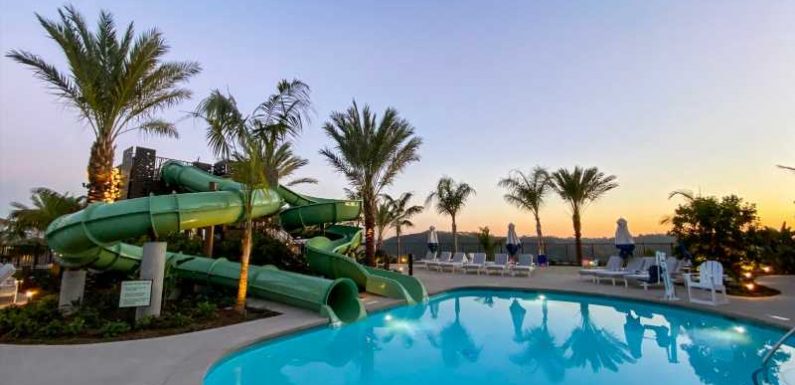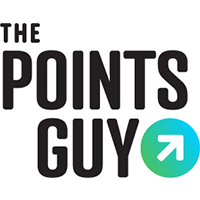 They aren't the easiest to earn, but World of Hyatt points are my favorite points currency to use.
This isn't just my opinion, either. Hyatt is one of the smallest among the major hotel chains, but it's the way to go for value-seeking award travelers. World of Hyatt remains one of the most valuable loyalty programs on the market. In fact, TPG values World of Hyatt points at a whopping 1.7 cents per point, among the highest of hotel programs.
Here's why I prefer the World of Hyatt chain — and points — over other hotels.
For more TPG news, deals and points and miles tips delivered each morning to your inbox, subscribe to our daily newsletter!
Elite status goes a long way
I went into 2020 as a Marriott Bonvoy loyalist, with occasional stays at Hilton Honors chains. 
You might have read my story last month about how my brother's long-term hotel stay earned him top-tier Marriott elite status. After nearly 100 nights in 2020, he's now all-in on the Marriott Bonvoy brand, enjoying complimentary upgrades, welcome gifts and more. I have Gold status with Marriott and Hilton through credit cards, but I haven't gotten much value from holding either status, save for free breakfast at Hilton and late checkout at Marriott. 
After deciding to commit to the Hyatt brand, I decided to switch all of my hotel stays to the chain. Even without top-tier status, I was able to extract a ton of value versus what I'd get at lower tiers with other chains. 
Like several other chains, Hyatt announced it would reduce elite status requirements by 50% for the 2021 qualification year. This makes it much easier to earn, as status earned in 2021 is valid all the way through Feb. 28, 2023.
Just as a reminder, here's how the 2021 tier requirements break down:
Discoverist: Stay five tier-qualifying nights or earn 12,500 base points ($2,500 in spending)

Explorist: Stay 15 tier-qualifying nights or earn 25,000 base points ($5,000 in spending)

Globalist: Stay 30 tier-qualifying nights or earn 50,000 base points ($10,000 in spending)
We're just days into the new year, and I'm already an Explorist and on track to Globalist status. I earned Hyatt status in 2020 through a combination of cash and points stays and taking advantage of numerous promotions. Here's how I did it:
A one-night stay at a Hyatt property in January 2020

A three-night stay at a Hyatt property in March 2020

A five-night stay at a Hyatt resort in October 2020

I also opened

The World of Hyatt Credit Card

to earn 10 nights in December 2020
That gives me enough nights for Explorist status with the reduced qualifications. I'm looking forward to earning perks like 20% bonus points, upgraded room (except suites and club rooms), guaranteed room availability and a status match to M life Gold.
Video: 8 U.S. Wellness Retreats That Offer Incredible Spas, Outdoor Activities, Meditation Experi (Travel + Leisure)
Australia Changed Its National Anthem to Be More Inclusive of Indigenous People

Travel + Leisure


American Airlines Will No Longer Accept Emotional Support Animals on Flights

Travel + Leisure


Kauai Is Reopening to Tourists — Here's How You Can Visit

Travel + Leisure


Spain Is Getting a New National Park — and It's Home to Incredible Wildlife, Hiking, Kayak

Travel + Leisure


What to Know About Becoming an Expat During the COVID-19 Pandemic

Travel + Leisure


Amazon's Alexa-compatible Smart Glasses Are Perfect for Walks, Road Trips, and More

Travel + Leisure


The 10 Products T+L Readers Loved Most in December 2020

Travel + Leisure


Dr. Fauci Says a Mandated Vaccine for Travel 'Is on the Table' in New Interview

Travel + Leisure


Olay Wants to Help Science Teachers With This Epic Skincare-Themed Experiment

Travel + Leisure


Delta CEO Confident There Is a 'Turning Point' for Travel This Year

Travel + Leisure


These Beautiful Lego Flower Bouquet and Bonsai Tree Sets Are Perfect for People Who Always

Travel + Leisure


This 'Queen's Gambit'-Inspired Hotel Room in Kentucky Will Make You Feel Like You're in th

Travel + Leisure


Southwest's Latest Sale Has Fares As Low As $29

Travel + Leisure


JetBlue Launches Winter Sale With One-Way Fares From $59

Travel + Leisure


This Luxurious Train Journey Through Scotland Comes With an Onboard Spa, Whisky Tastings,

Travel + Leisure


This Airline Was Just Ranked Safest Airline in the World for 2021

Travel + Leisure


Australia Changed Its National Anthem to Be More Inclusive of Indigenous People
"Changing 'young and free' to 'one and free' takes nothing away, but I believe it adds much."


Travel + Leisure



American Airlines Will No Longer Accept Emotional Support Animals on Flights
No description provided.


Travel + Leisure



Kauai Is Reopening to Tourists — Here's How You Can Visit
The island is now implementing a testing and 'resort bubble' program.


Travel + Leisure

Related: How to earn two years of top-tier Hyatt elite status after just 9 nights
I don't plan to stop there, however. Hyatt members who register by Jan. 15, 2021, for stays through Feb. 28, 2021, will earn 3x points for qualifying stays (up to 150,000 points). World of Hyatt credit cardmembers earn 4x points on all resort stays (up to 75,000 points). 
Nights booked through this promotion will also count toward elite status and Milestone Rewards in 2020 and 2021. I have a staycation planned in February to knock out the remaining nights needed for Globalist. We consider Globalist the most valuable hotel elite status level out there when fully maximized with perks like Suite Upgrade Awards and access to Club lounges where available (complimentary full breakfast when unavailable).
And remember, all Hyatt members also get waived resort fees on award nights, which is an exciting perk, especially if you book award nights frequently.
Sweet spots with Hyatt points
Category 1 hotels
Forget Category 7 and 8 hotels for a minute. 
One of my favorite sweet spots in the World of Hyatt program is Category 1 hotels. Now hear me out for a second because I'm not talking about Category 1 hotels in the U.S., though many of those properties are acceptable. I'm talking about booking Category 1 hotels worldwide, especially in the Middle East and Asia. 
Category 1 properties start at just 5,000 points a night, which means you can get steals at luxury properties such as the Hyatt Regency Oryx, a new property in Doha, or the Studios at Alila Seminyak in Bali for just 5,000 points a night. I earned a whopping 64,000 Hyatt points during a stay in October, so I'm looking forward to using some of those points to book Category 1 resorts at a steep discount.
Comparable hotel chains in the same locations can cost you thousands more in points per night, so this is one of my favorite ways to use Hyatt points.
Related: The best international Category 1 Hyatt properties
Top-tier World of Hyatt hotels
Let's come back to top-tier hotels. Hyatt's reasonable redemption rates mean that you can stay at its Category 7 and 8 hotels, some of its best properties, starting at 30,000 to 40,000 points a night. 
You'll find some of Hyatt's best in these categories, like the Ventana Big Sur (Category 7), Park Hyatt Paris-Vendome (Category 7), ABBA Resorts Izu (Category 8) and Calala Island (Category 8). Calala Island, for instance, is a real steal, and it's my top redemption to take advantage of after the pandemic.
Dates in June at the all-inclusive resort in Nicaragua start at $2,350 per night. At just 40,000 points per night, I can get nearly 6 cents in value for each of my points, far more than our 1.7-cent valuation for Hyatt points or the 2-cent valuation for Ultimate Rewards points (a Hyatt transfer partner).
Related: Maximizing redemptions with World of Hyatt
Bottom line
Hyatt doesn't have a large footprint like Marriott or Hilton, but the ease of earning status and burning points more than makes up for that. And while there are fewer ways to earn points than other programs, credit card spending, paid stays and promotions should get you a free room (or suite) around the world.
Featured photo by Chris Dong/The Points Guy.
SPONSORED: With states reopening, enjoying a meal from a restaurant no longer just means curbside pickup.
And when you do spend on dining, you should use a credit card that will maximize your rewards and potentially even score special discounts. Thanks to temporary card bonuses and changes due to coronavirus, you may even be able to score a meal at your favorite restaurant for free. 
These are the best credit cards for dining out, taking out, and ordering in to maximize every meal purchase.
—
Editorial Disclaimer: Opinions expressed here are the author's alone, not those of any bank, credit card issuer, airlines or hotel chain, and have not been reviewed, approved or otherwise endorsed by any of these entities.
Source: Read Full Article