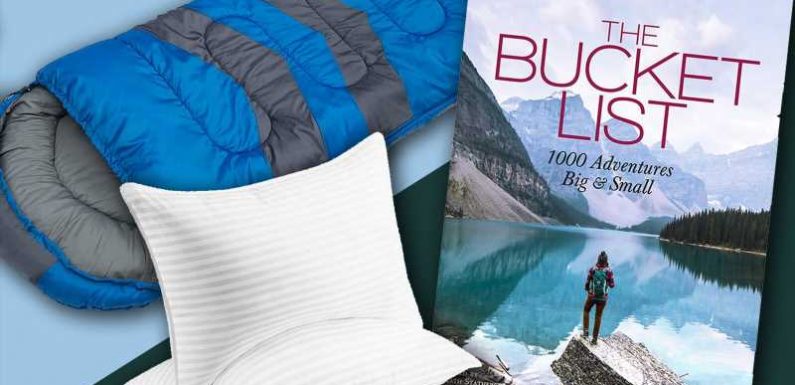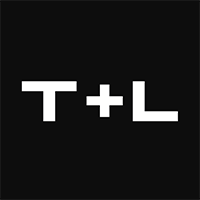 With the holiday shopping season behind us and a brand new year already underway (thank goodness), Travel + Leisure readers picked up some very interesting items this month, from RFID-blocking wallets — a travel essential — to heated socks for winter.
Travel safety and comfort were top priorities for T+L readers leading up to 2021. With the top product remains Amazon's best-selling duffle bag, new favorites include anti-pollution face masks perfect for hiking, camping, and other outdoor activities, heated socks, and plush pillows. Seems like you're all ready for the coziest, safest road trips ever (and so are we).
Read on for the top 10 products purchased by Travel + Leisure readers in December of 2020.
1. WowBox Weekender Duffel Bag
This genuine leather and canvas duffel climbed to the top of our list as the perfect go-to weekender. T+L readers agreed in both November and even more so in December, touting it as an ideal travel bag.
To buy: amazon.com, $58 (originally $66)
2. Slim RFID-blocking Travel Wallet
When it comes to keeping your personal info safe, especially if you're prone to throwing your wallet in your back pocket where thieves can simply scan and gather your information, an RFID-blocking wallet like this one is key — and T+L readers agreed in December.
To buy: amazon.com, $11 (originally $15)
3. Mr. Coffee Mug Warmer
We're leaving unintentionally cold coffee in 2020 and so are many of you since this best-selling mug warmer is number three on our list of reader favorites for the month of December.
To buy: amazon.com, $11 (originally $16)
4. Reusable Dust Mask With Ventilation
With the multitude of outdoorsy adventures our readers have planned for 2021, everyday masks no longer cut it. If you haven't tried it already, this ventilated anti-pollution mask is ideal for sports and can stand up to everything from woodworking to cycling.
Gallery: Le Creuset Has A Ton Of Discounts To Ring In 2021 With More Than $100 Off Select Cast-Iron Cookware (Delish)
To buy: amazon.com, $9
5. Global Vasion Heated Socks
Heated socks that you can recharge while you sleep and wear all winter long are gaining popularity fast — and these particular ones are best-sellers for a reason. Extending 10-inches up the calf, they're sure to keep you covered and cozy.
To buy: amazon.com, $43
6. Xenvo Pro Lens Kit for Smart Phones
We're constantly taking photos of our surroundings, and while our surroundings are limited during the pandemic, our intrepid readers have leaned even more into photography. This little lens kit makes taking exceptional photos with your phone possible.
To buy: amazon.com, $45
7. Beckham Hotel Collection Gel Pillow 2-Pack
New year, new pillows. These hotel-grade gel pillows are dust mite-resistant, hypoallergenic, and luxuriously comfortable — and currently 50 percent off!
To buy: amazon.com, $40 (originally $80)
8. Parner Double-sided Heated Socks
That's right, two heated sock brands were in our readers' top ten for December. The main difference is that this style is 4-inches from the heel to the top of the sock while the Global Vasion style (fifth on our list) has a much higher leg. Try one for the home and one for outdoors like many of our readers have.
To buy: amazon.com, $40
9. MalloMe Camping Sleeping Bag
The right sleeping bag can mean the difference between a good camping trip and a bad one. This best-selling one by MalloMe has made over 4,000 Amazon reviewers' camping trips solid, and many T+L readers have opted to get (or gift) one themselves.
To buy: amazon.com, from $30
10. The Bucket List: 1000 Adventures Big & Small
Since many of us saw more adding to our bucket lists than crossing things off in 2020, this book serves as a humble reminder of the power of travel and discovery. T+L readers everywhere are either sifting through their own copies or receiving thank-you notes for having gifted a copy during the holidays.
To buy: amazon.com, from $29
Kendall Cornish is an e-commerce editor at Travel + Leisure. She's never lived anywhere longer than three years, but currently resides in Brooklyn with her cat and beloved Dyson vacuum. You can follow her on Instagram at @kendall.cornish.
Love a great deal? Sign up for our T+L Recommends newsletter and we'll send you our favorite travel products each week.
Source: Read Full Article