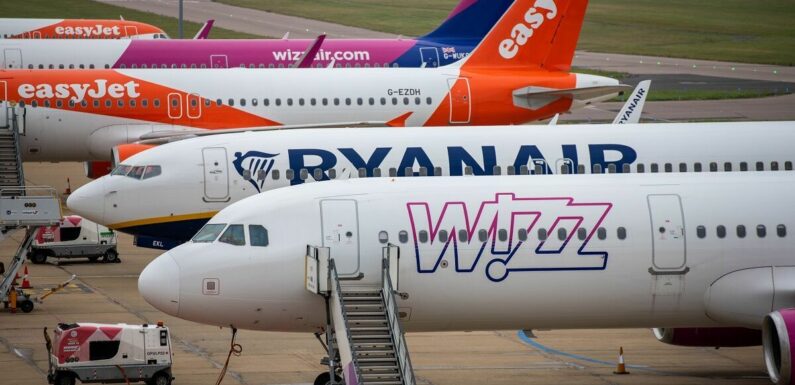 We use your sign-up to provide content in ways you've consented to and to improve our understanding of you. This may include adverts from us and 3rd parties based on our understanding. You can unsubscribe at any time. More info
More than a third of flights to and from UK airports were delayed last year when a huge increase in demand coincided with a major staff shortage. The Civil Aviation Authority said an "unacceptable" 37 percent of flights were at least 15 minutes late in 2022. That was up from 17 percent in both of the preceding two years and 25 percent in 2019.
Flights were delayed by an average of 22 minutes last year, which was 60 percent longer than in 2019.
Anna Bowles, CAA head of consumers, said: "We expect to see continued improved performance by airlines in 2023."
But Paul Charles, chief executive of travel consultancy the PC Agency, warned there were still gaps in hiring ground staff. He added: "Buckle up for one of the busiest summer periods ever and inevitable delays."
Rocio Concha, Which? director of policy and advocacy, said: "Airlines' unacceptable treatment of passengers cannot be allowed to stand." A Wizz Air spokesperson said: "We have been seeing an overall improvement in the on-time performance of our routes."
And a Department for Transport spokesperson said: "It is vital that passengers feel confident when flying and if flights are disrupted, airlines are responsible for issuing refunds and compensation where necessary."
Source: Read Full Article