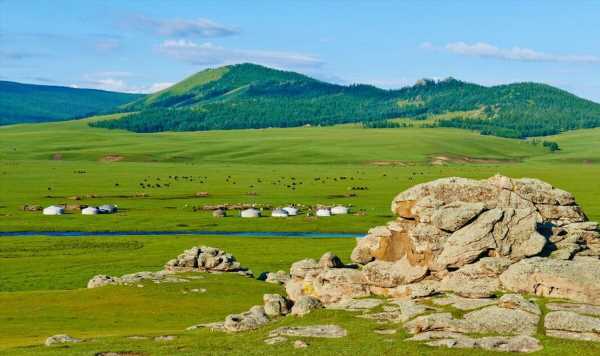 Looking for inspiration for next year's holiday? Lonely Planet's best country to visit in 2024 is a little-visited country in East Asia.
Mongolia was crowned by the expert team as the best destination to travel to in 2024 and a spokesperson said the Asian country has "much to offer".
The spokesperson said: "For seekers of wide-open spaces, adventure and culture, Mongolia has much to offer. The capital is teeming with people and unique attractions.
"Squeezed between Russia and China, Mongolia seems hard to reach given recent geopolitical events in its two large neighbours. But Mongolia's doors are open and a tourism campaign has eased visa restrictions through 2025."
British tourists travelling to Mongolia for less than 30 days don't need a visa and their passport should be valid for six months from the date they arrive.
READ MORE The gorgeous European country that's more than 75 percent forest
Mongolia is one of the world's least visited countries by size with fewer than one tourist per square mile and per resident.
One of the best things to do in Mongolia is to travel into the countryside to see local athletes compete in horse racing, archery and wrestling. The Nadaam is a traditional festival celebrated in Mongolia and 21 provinces take time off to celebrate it.
Mongolian nomads used yurts for thousands of years and tourists can experience traditional rural life if they book a stay at a camp.
Don't miss…
British expats flock to 'seafood haven' in Portugal[EXPATS]
UK's favourite winter seaside staycation is 'fantastic' and walkable[STAYCATION]
Europe's most festive winter destination is a short flight away from the UK[CHRISTMAS]
Advert-free experience without interruptions.
Rocket-fast speedy loading pages.
Exclusive & Unlimited access to all our content.
The Gobi Desert is situated in southern Mongolia and has spectacular dune and mountain scenery. Although it's one of earth's most remote places, the Gobi is now accessible via road.
The Gorkhi-Terelj National Park is the country's best-rated attraction on Tripadvisor. The ideal destination for horse riding, hiking and rafting, it's an incredibly beautiful destination.
'Sarfaraz' wrote: "Must visit. Pristine and breathtaking nature rolled out in all its splendour. Raw and unspoilt with no touristy things."
If Mongolia's a little farflung for next year, why not visit one of Europe's best destinations with dreamy islands?
British tourists looking to save money might prefer to visit the world's best value destination which is just a short flight from the UK.
Looking for a staycation? The prettiest place in the UK is an island with crystal clear waters and incredible beaches.
Source: Read Full Article