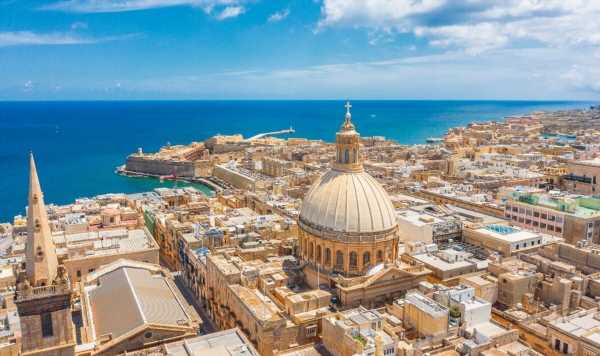 Malta, one of Europe's top island destinations, has gorgeous beaches, beautiful architecture and delicious seafood. But its public transport system is also catching attention.
The Mediterranean island has one of Europe's best public transport systems, according to a recent report by Greenpeace. The team looked at the ease of getting a ticket and the cost among other important factors.
Malta came just behind Luxembourg in the country rankings while capital city Valletta tied in first place. While Luxembourg's generous scheme offers free public transport to residents and tourists, Malta offers citizens free transport.
Since October 2022, Malta's public transport system has been free to use for island residents. Residents have to have a registered and personalised Tallinja transport card to benefit.
For tourists, a day ticket to use public transport in Malta costs two euros (£1.74) and three euros (£2.60) at night.
READ MORE 'Dreamy' Greek island is one of this year's best value destinations
While tourists do have to pay a small fee to use Malta's transport, the country's bus service is fairly reliable and goes to all the major tourist sites.
Officials recently announced that the country is set to spend 20 million euros (£17.3m) electrifying its public transport system, including 30 new zero emission buses.
Since Malta made public transport free for residents, a record number of passengers have travelled on the service. In May 2023, 5.8 million passengers used public transport.
‌
Don't miss…
'I'm a travel expert and this is Europe's best city for interrail'[INSPIRATION]
'I visited one of the UK's most underrated seaside resorts'[STAYCATION]
Greece travel warning as tourists warned over protests[LATEST]
Advert-free experience without interruptions.
Rocket-fast speedy loading pages.
Exclusive & Unlimited access to all our content.
Konrad Pule, general manager of Malta Public Transport, said the numbers represented a "positive modal shift towards public transport".
He said there was hope that more people would decide to "switch from private cars" to taking the bus. However, it's not yet known whether Malta will keep its free public transport scheme in place.
In an interview with The Malta Independent, Malta's Transport and Infrastructure Minister, Aaron Farrugia, said there was a "large segment" of the population who wouldn't use public transport even if it was "perfect".
Despite an increase in public transport use and a slight decrease in car use, the number of cars on Malta's roads has risen, reports Cities Today.
Although tourists can't benefit from Malta's free travel, they can take advantage of Luxembourg's scheme. Find out the best things to do in the tiny European country.
Looking for a cheaper holiday destination? One of the best value destinations in Europe for 2024 holidays is a dreamy Greek island.
Source: Read Full Article