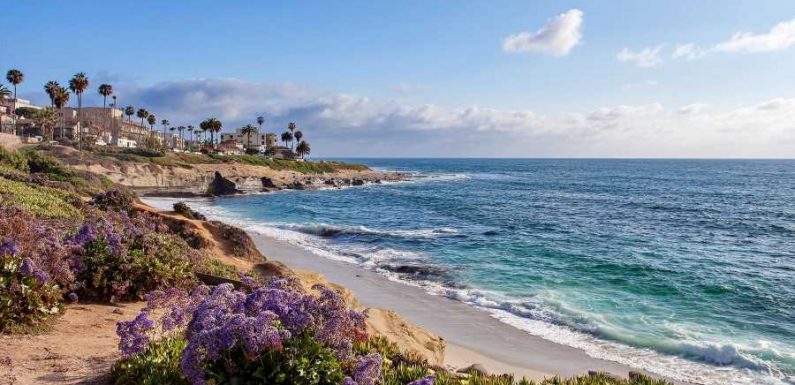 While each week we've taken you to far reaches of the earth with Travelzoo's discounted vacations, this week we wanted to stay a little more local. Because, while international travel is sure to pick up again soon, we understand not everyone will be up for the task after a year of pandemic anxiety.
So, this week we're heading from coast to coast, with vacation deals sure to satisfy any traveler looking to experience something new while still staying close to home.
First, we're heading to Asheville, North Carolina, where you can spend your mornings enjoying a hike and your afternoons exploring the city's charming downtown scene. Travelzoo is offering those looking for a quick getaway 40% off their stay at Asheville's AC Hotel.
https://www.instagram.com/p/CMBD117h5sK/
A post shared by AC Hotel Asheville Downtown (@achotelasheville)
This hotel is located in downtown Asheville, a prime location for those wanting to experience the city's boutiques, breweries, and bites. You're also a short drive from the Biltmore Estate (though we're staying local we aren't opposed to being transported to Europe) as well as hikes that let you explore the city's surrounding mountains and waterfalls.
https://www.instagram.com/p/CNp7n8hBj7Q/
A post shared by AC Hotel Asheville Downtown (@achotelasheville)
While you'll be completely enamored by this new favorite city, you won't want to forget about your home base. AC Hotel's rooms have a bright and modern design which makes them perfect for a relaxing evening or a place to rest your feet post-sightseeing. And the rooftop bar, Capella on 9, is an ideal place to sip a cocktail as you watch the sunset over the surrounding mountains.
And on the other side of the country is another unbeatable deal—this time for our West Coast friends.
A 15-minute drive from downtown San Diego you'll find the quaint, beach neighborhood of La Jolla. It's a neighborhood known for remarkable beaches, unparalleled ocean-front hikes, and a generally laid-back lifestyle. It's also where Travelzoo is letting you stay for 45% off.
https://www.instagram.com/p/CMpn0rNl-IV/
A post shared by Estancia La Jolla Hotel & Spa (@estancialajolla)
We're heading to the Estancia La Jolla Hotel & Spa for our weekend getaway. This four-star hotel is situated on 10 acres of beautiful gardens, courtyards, and fountains. La Jolla is a sunny neighborhood where wildflowers dot your walk to the beach, and Estancia's grounds reflect that (just looking at it brings me calm). Starting at $249 a night on weekends, you can enjoy this hotel's sprawling gardens, saltwater pool, and close proximity to the beach, as well as a comped bottle of wine—cheers!
While the spa isn't included in the deal, you'd be remiss to not book an appointment—when at a Hotel & Spa, spa. The hotel also offers a Selfcare Sunday Series (in true SoCal fashion) which includes everything from Boxing and Bloody Mary's to Sweat and Spritz. It's the perfect weekend getaway, giving you the chance to reset mentally and physically before diving into your next week.
https://www.instagram.com/p/CJ4luE2lDMW/
A post shared by Estancia La Jolla Hotel & Spa (@estancialajolla)
These deals won't last forever—to be exact, only through this summer—so you'll want to nab a weekend trip while you can (if you need a reason allow me to help: you've lived through a pandemic, take a two-day vacation). But, if after booking something comes up, both of these deals are 100% refundable. 
As a heads up, although Fodor's fully endorses this deal, we receive a small commission on this transaction.
Source: Read Full Article