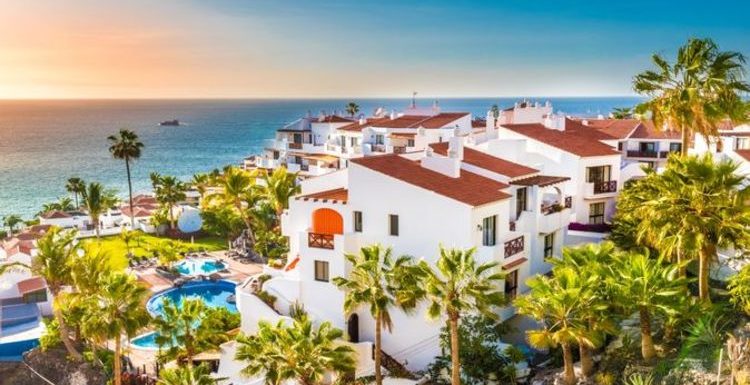 Brits in France: Expats discuss pool maintenance business
We use your sign-up to provide content in ways you've consented to and to improve our understanding of you. This may include adverts from us and 3rd parties based on our understanding. You can unsubscribe at any time. More info
Overseas property experts, Property Guides, have uncovered the best value locations for British people to buy a holiday home. All the destinations offer Britons warm and sunny weather during the winter months.
One of the best destinations for British people to purchase a holiday home is Madeira in Portugal.
Chris Nye, Property Guides, told Express.co.uk: "Madeira's climate, often described as 'eternal spring' is a key attraction of this beautiful island.
"It is mild all year round. Even in January and February, you'll experience temperatures of around 19 degrees.
"If you wish to invest in a property in Madeira, you could do so through Portugal's Golden Visa scheme.
"It attracts many expats to the country every year. A simple investment is all it takes to gain five years of residency, with the opportunity to apply for permanent residency and citizenship.
"In terms of property prices, they can be very reasonable. City apartments in the capital, Funchal, are priced from around €120,000 (£100,700). There are plenty of rustic homes and renovation projects in villages for less than €100,000 (£83,915)."
The Canary Islands in Spain are another great value destination to buy a holiday home.
Chris said: "If you're looking for great weather all year round, the Canary Islands are a fantastic choice.
"The Canaries get over 2,800 hours of sunshine a year- that's at least 1,400 more than the UK!
"The main island, Gran Canaria, has one of the highest annual rental yields in Spain. The Canary Islands also remain a very popular tourist destination.
"Compared to the rest of Spain, the cost of buying property in the Canary Islands is relatively low.
"You can find some very reasonable, small villas in coastal Fuerteventura for under €100,000 (£83,915)."
The third best value holiday home destination was Turkey, where British people can pick up a bargain.
Chris said: "If you are looking for a late-season holiday home, then Turkey is a brilliant choice.
"Antalya ranks as the number one place in Turkey for foreigners looking for a holiday home and prices per square metre are below the average at 4000 lira (£279)per square metre.
"Didim on the Aegean coast has long been a favourite with British expats and has extremely affordable property prices compared to other areas in Turkey."
For Britons looking to travel further afield for their holiday homes, Florida is another great value option.
Chris told Express.co.uk: "You can buy affordable property in close proximity to either incredible beaches or attractions such as Disneyland and Universal Studios.
"Additionally, there is no state income tax, and any retirement income is exempt from state taxation."
Egypt is another fantastic value option for British people searching for a holiday home.
Chris said: "Property prices in Egypt are extremely affordable and could make an excellent investment.
"You can get a two bedroom apartment in the beach resort town of Hurghada for as little as £15,000."
Best value holiday home destinations (Property Guides)
Madeira

Canary Islands

Turkey

Florida

Egypt
Source: Read Full Article