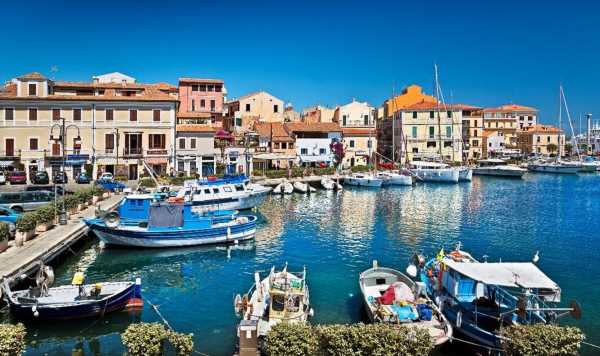 Dreaming of moving abroad? A gorgeous island in the Mediterranean Sea could be one of the world's healthiest places to resettle.
According to Blue Zones, Sardinia, a large Italian island, has one of the world's healthiest lifestyles.
Nearly 10 times as many Sardinians live to the age of 100 than in the USA and there are several reasons the Blue Zones team think this is the case.
Residents of Sardinia typically eat a lean, plant based diet that focuses on fruits, vegetables, beans and wholegrain bread.
Meat is generally saved for Sundays and special occasions while the island also eats a lot of pecorino cheese which is high in Omega 3 fatty acids.
READ MORE Europe's cheapest city break unveiled
Family is very important in Sardinia and it is thought that strong familial relationships can lower the risk of depression and stress.
Grandparents often have strong relationships with their grandchildren which can help children to be better adjusted.
Neighbours often gather together in the afternoon to chat and have a laugh which is thought to lower stress and the risk of cardiovascular disease.
Don't miss…
The most beautiful British seaside town to visit in autumn named[STAYCATION]
Cruise passengers warned of banned items on a cruise ship[CRUISE]
Travel expert shares overcrowded destinations to avoid[WARNING]
We use your sign-up to provide content in ways you've consented to and to improve our understanding of you. This may include adverts from us and 3rd parties based on our understanding. You can unsubscribe at any time. More info
Goat's milk is also widely consumed in Sardinia and can help to protect against diseases such as Alzheimers and heart disease.
Shepherds in the villages generally walk at least five miles per day and this is thought to have a positive effect on muscles and bones.
Looking to visit? The islands' stunning beaches are its main tourist attraction with La Pelosa the highest rated on Tripadvisor.
A tourist 'Ana D' wrote: "Amazing beach with clear water. Wild rocky beach that's perfect for connoisseurs."
If Italy doesn't appeal, there's a dreamy Greek island where one in three residents live until their 90s.
Looking to try a Mediterranean diet? Check out some easy to create snacks that are a healthy way to stay full.
Source: Read Full Article