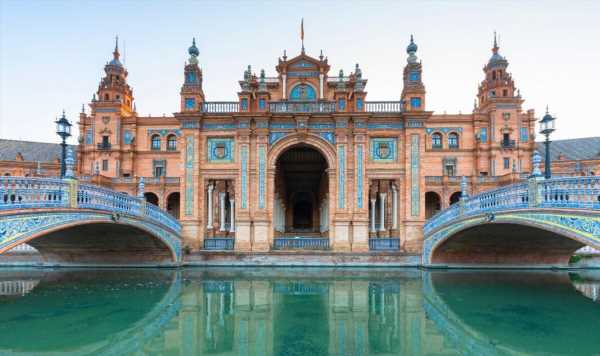 Spain is a leading tourist destination for British tourists and there's one incredible city that Britons might want to add to their bucket list. Seville was crowned one of the world's best holiday destinations for culture in Tripadvisor's latest Travellers' Choice Awards.
The capital of Andalucia, Seville is blessed with year round sunny weather with just 80 days of rain on average.
A Tripadvisor spokesperson said: "Originally founded as a Roman city and now home to three UNESCO World Heritage Sites, Seville is bursting with antique charm.
"The Alcazar palace complex is a stunning collage of architectural styles, and the Cathedral will impress you with its beauty and its status as the burial site of Christopher Columbus.
"The Metropol Parasol is the world's largest wooden structure, a massive mix of grids and swirls that contains a market and a terrace observatory."
With so much history to see, it's no surprise that Seville has become known as a filmmaker's paradise.
The fantasy series, Game of Thrones, filmed scenes at the Alcazar Palace while Star Wars also used the city as a setting in Attack of the Clones.
When people think of Spanish cuisine, more often than not it's tapas that comes to mind first. While many Spanish regions say they are the birthplace of tapas, Seville has as good a claim as any.
Seville says that the popular cuisine was invented when a farmer's bar served beer and sherry with a saucer on top to protect them from flies.
The customers then realised that the saucer could be filled with cheese, olives and ham and the word 'tapas' translates as lid.
The most authentic tapas experience is usually found in a packed bar where customers stand elbow to elbow.
Jamon iberico de bellota is one of the local favourites, a type of ham that comes from pure-bred acorn-fed pigs in the idyllic meadows of the Sierra de Aracena.
During summer, cold soups are popular with gazpacho, a blend of tomatoes, peppers, cucumbers and garlic, top of the list.
The city is also famous for its oranges, which are said to be some of the best for making marmalade.
One of the best times to visit Seville is during the Semana Santa, or Holy Week, in the lead up to Easter.
The city hosts colourful processions, parades and floats from Palm Sunday as the city prepares for Easter.
Two weeks after Easter, Seville hosts Feria de Abril, where the city comes alive with a huge fair.
The event started back in 1848 and tourists can visit the fairground, watch flamenco and fireworks on the final night.
While Seville is a year-round destination, tourists might want to avoid August's soaring temperatures if they want to do a lot of sightseeing.
There are direct budget flights available from London and connecting flights available from other UK airports.
The city could also be combined with a trip to some of Andalucia's beach resorts which are all close by.
Source: Read Full Article