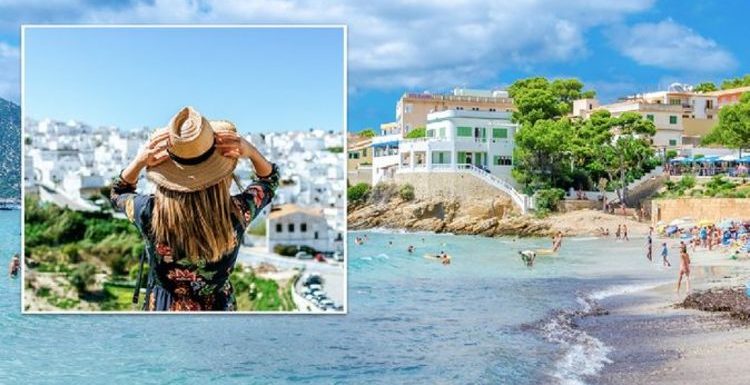 Holidays: Simon Calder reveals how travel situation is looking
When you subscribe we will use the information you provide to send you these newsletters.Sometimes they'll include recommendations for other related newsletters or services we offer.Our Privacy Notice explains more about how we use your data, and your rights.You can unsubscribe at any time.
Across the nation, a sigh of relief was let out yesterday when Prime Minister Boris Johnson announced his "roadmap" out of lockdown. If all goes to plan and the data proves positive, international holidays could be back on from May 17.
The Government's Global Travel Taskforce is due to resume from April 12, at which time experts will review the data and possibility of jetting off abroad.
Though the exact rules surrounding foreign travel have yet to be announced, travel booking platform Skyscanner has already seen a surge in traffic and bookings through its website.
According to experts from Skyscanner, website traffic increased by 55 percent following the Prime Minister's speech in the House of Commons.
Furthermore, flight booking made by UK travellers increased 69 percent compared with the previous day.
Bookings also revealed the holiday hotspots Britons are most eager to get back to.
Spain topped the charts, coming in as the most booked destination.
Furthermore, it was also among the destinations which saw the biggest uptick in interest compared with the previous day.
In the wake of the PM's speech, bookings to the holiday hotspot are reported to have been up 170 percent.
DON'T MISS
Holidays 2021: Matt Hancock holiday warning for May foreign travel [WARNING]
TUI, easyJet and Jet2 holidays and flights cancelled until May [UPDATE]
Google Maps Street View spots 'wholesome' couple in Italy [VIRAL]
Pakistan came in as the second most booked destination, with the US in third place despite the fact borders are currently closed.
Other destinations to make their way onto the top 10 list for booking include Greece, India, Turkey, Italy, Portugal and Thailand.
Interestingly, it seems Britons were also making plans for staycations and to visit loved ones around the country, with domestic flights making the UK the seventh most booked destination.
Meanwhile, Portugal ranked as the destination which had seen the biggest change in interest, despite the fact it is currently on the UK's hotel quarantine list.
Bookings to Portuguese airports were up 176 percent compared with the previous day.
Flight bookings to Italy, Turkey and Greece were also seen to be on the rise.
For Jon Thorne, traveller expert at Skyscanner, it is a positive sign of things to come."It's clear this was the news travellers were waiting for as we saw an immediate increase in bookings on Skyscanner following the announcement from the Prime Minister yesterday," he said.
"We expect that over the next few weeks and months as details become clearer for what is needed to unlock overseas travel, we will see travellers continue to react positively.
"We know from our data and speaking to our customers that there has consistently been a lot of pent-up demand to get away, with many immediately looking to popular summer destinations such as Greece and Spain for summer breaks overseas."
However, Hugh Aitken, vice president of flights at Skyscanner says there must be a clear direction mapped out for international travel in the coming months.
"Our data shows that travellers are very well-tuned into any updates about restrictions and much like the travel corridor announcements last year, we are seeing this latest news translate into a surge in travel demand," he stated.
"That said, the importance of clear, straightforward and timely information remains paramount to restoring both traveller and industry confidence, especially relating to quarantines and pre-departure testing.
"Ultimately, a combination of factors will be required to unlock pent-up demand including greater global alignment on common, international standards to enable people to plan for a well-deserved holiday."
Source: Read Full Article