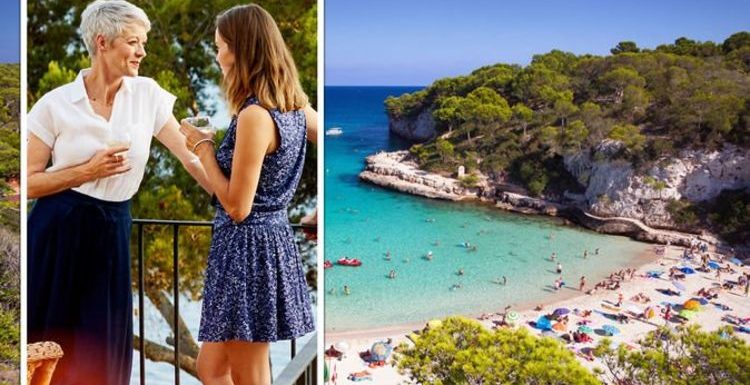 Spain holidays: Tour guide explains where to visit
We use your sign-up to provide content in ways you've consented to and to improve our understanding of you. This may include adverts from us and 3rd parties based on our understanding. You can unsubscribe at any time. More info
Travel testing requirements in England have just been updated with all Covid testing for double vaccinated Britons scrapped from February 11. For holidaymakers, this is fantastic news which means travel overseas will now be easier.
Britons may still need to take a test before travelling to Spain and are advised to check the country's current rules before visiting.
Going to Spain is one of Britons' favourite holiday options.
With the promise of sun and good food, beach time and plenty to do, Spain is a great holiday destination.
Britons looking to book a holiday to Spain this year may be wondering when, and where to go for the best prices.
HomeToGo data broke down the average price of holiday accommodation.
Spain holidays were the cheapest in January and November, with both months having an average nightly price of £57.
February and March were also great months for a bargain, with prices at £60 and £61 per night.
Winter sun didn't have to break the bank with December's average price of £75.
April and October were £94 and May £96, with shoulder months really the best time for a bargain.
The summer months were the most expensive due to their popularity.
All above £100 a night, June had a nightly average of £129, July of £172 and August of £168.
September was slightly cheaper at £109, but still well above the cheapest months of January and November.
While the timing of a holiday can impact prices, it was not the only thing to take into account.
Holidaymakers looking for a bargain should also choose their destination carefully.
In Spain, the cheapest destination was Villamartin, with an average night costing £57.
Corralejo came second with a nightly price of £61.
In third place as Costa Teguise with an average price of £62.
Still under £70 was fourth on the list, Acantilados de Los Gigantes, with an average price of £68.
Calpe rounded up the top five with an average night at £77.
Eleanor Moody, UK Market Manager at HomeToGo said: "Where possible, travelling outside of peak seasons such as the school half-term and high summer is a simple way to find lower prices.
"Deals can also be uncovered if you're open to more unusual holiday durations with less conventional check in and out dates.
"HomeToGo's 'flexible dates' technology, which shows the cheapest offers within a set time period, is a quick, convenient way to scan for these low-price timings and find discounts of up to 40 percent."
Source: Read Full Article