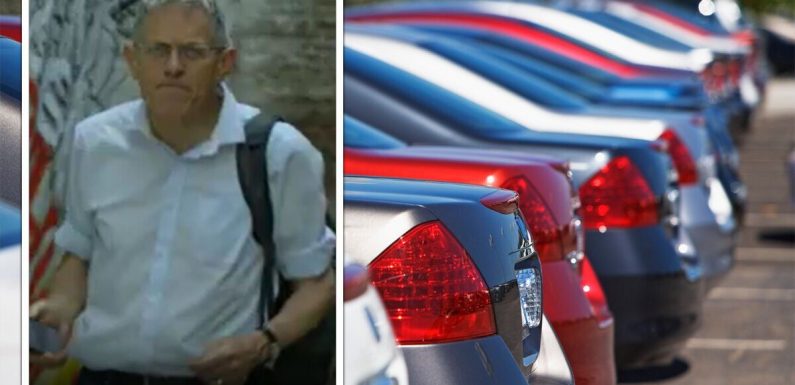 Simon Calder on car rental hire alternatives
We use your sign-up to provide content in ways you've consented to and to improve our understanding of you. This may include adverts from us and 3rd parties based on our understanding. You can unsubscribe at any time. More info
On the BBC Travel Show, travel expert Simon Calder shared his tips to get around extortionate car rental prices. There are a few ways British tourists can avoid the fees.
Simon said: "Many viewers have been in touch about car rental rates.
"Yes, they're higher than ever this summer. During the pandemic, many car rental firms sold off their fleets.
"Now they can't get enough vehicles to match demand. So choose somewhere with excellent public transport to stretch your holiday budget."
While major cities in the UK, Spain and the rest of Europe will have good public transport links there are also some more surprising spots worth considering.
Simon said: "Along Spain's Costa Blanca and Costa del Sol as well as the Portuguese Algarve, there are excellent coastal railways with frequent trains and subsidised fares making them excellent value.
"America is in love with the highway but increasingly cities have reliable public transport connections such as the Brighline link from Miami via Fort Lauderdale and soon opening all the way to Orlando.
"And long distance buses are making a comeback with one firm promising a private jet experience on the four hour run from Washington to New York city."
The travel expert had chosen to holiday in Germany this summer using an incredible nine euro (£7.64) deal.
Spain's Costa Blanca is one of the UK's top holiday destinations and tourists could take the train from Alicante to Benidorm.
This is a great idea if holidaymakers want to fit in two top beach destinations in just one break.
The train also travels to Denia, another popular area with stunning beaches and lively nightlife.
It's also very easy to get around Spain's Costa del Sol using the region's extensive train network.
Tourists can travel from Malaga to Fuengirola with ease and include stops in the popular spots of Benalmadena and Torremolinos.
Any Britons that are yet tobook a holiday could take advantage of an incredible rail offer in Spain.
From September until the end of the year, train journeys in Spain will be completely free in an attempt to combat the cost of living crisis.
The discounts will apply on multi-trip ticket journeys or medium distance routes but tourists could take advantage if they buy multi-journey tickets.
Spain isn't the only country to be slashing rail prices. Germany offered a nine euro (£7.64) ticket for unlimited travel this summer.
Austria launched a new budget climate scheme offering residents a cheap annual pass for rail.
However, British travellers aren't so lucky and are facing an average price rise of 3.8 percent for rail journeys in the UK.
Source: Read Full Article