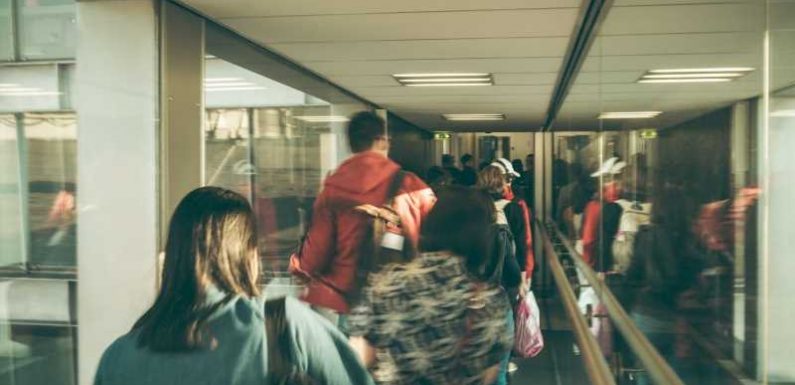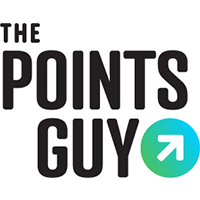 Editor's note: This story has been updated with new infomation.
It's tricky business keeping up with all the regulations and recommendations regarding the novel coronavirus, which are designed to keep us safe and curtail the spread of COVID-19. But there's really no excuse for blatantly disregarding the rules and forgoing common sense.
And that's exactly what happened on Nov. 29, when a couple flew home to Hawaii from San Francisco knowing they had just tested positive for COVID-19.
The quarantine station at San Francisco International Airport (SFO) instructed the couple not to fly and to isolate, CNN reported. But, what did they do? They boarded the flight with their child anyway and were arrested upon arrival in Lihue on Kauai (LIH) and charged with second-degree reckless endangering and released (hopefully to go quarantine) on a $1,000 bail.
I would certainly argue there should be a system of checks and balances in place at the airport, so the airline would be alerted if passengers are sick and shouldn't be allowed to board. Unfortunately, we need these kinds of barriers because some of our fellow citizens can't be trusted to do the right or responsible thing.
Speaking candidly, if I were this couple with a child, would I want to go sit in an expensive California hotel room for two weeks not doing much? Absolutely not. As a father of 4- and 6-year old children, I'm empathetic to that predicament.
But regardless of what's convenient or fun, you need to recognize what's best for the collective, rather than for yourself. Fellow passengers could be immunocompromised, and putting other passengers and flight crew at risk simply isn't acceptable when you know you're infected with a potentially lethal disease.
As it happens, a TPG staff member had the exact same experience of testing positive at SFO en route to Hawaii. And while it certainly was not very much fun, this traveler did the correct thing and quarantined in San Francisco for two weeks.
Related: Moving target: Here's everything you need to know about Hawaii's ever-changing visitor policy
Disturbing decisions
Travel isn't going to truly return until this global health crisis has subsided — period. And, unfortunately, the common decency of some of our fellow citizens is currently preventing that scenario.
As an ardent sports fan, for example, the way professional and amateur sports have been handled has me baffled. The NFL's latest disaster of rescheduling a game with members of the Baltimore Ravens still testing positive less than 24 hours before men wrestle each other to the ground is incredible. The Denver Broncos were just sent to play an NFL regular-season game without a quarterback on their roster which is astounding.
At the college level, the Texas A&M band seems to have figured out a way to wear masks while playing wind instruments:
Not to worry guys – the Texas A&M band figured out COVID and masks.
We're doomed… pic.twitter.com/2zxJ7hyqgc
— Rex Chapman?? (@RexChapman) November 29, 2020
I get it: You're outside and have to blow into an instrument. But a few rows down on the field, college athletes without masks are tackling each other and swapping sweat. The disparity of fans with masks, fans without masks, the band with holes in their masks and football players breathing on each other — all in the same stadium — doesn't give me much hope in the future of our species.
In the travel space, we've seen a few people who are either making ridiculous political statements or who have really questionable critical thinking skills. And, of course, we have to wonder how this man wearing underwear on his face was even allowed to board a flight:
Spirit Airlines investigating after man seen on plane in Latrobe using women's underwear as 'mask' https://t.co/1RnxRu0SdF pic.twitter.com/dspKcRwwjw
— WPXI (@WPXI) May 22, 2020
Finally, there's the survey the U.S. Centers for Disease Control and Prevention that said 39% of respondents had misused household cleaning products to try and kill COVID-19, including 25% who reported "an adverse health effect that they believed was a result" of the misuse of the household cleaning products.
Whether you're a professional athlete, a traveler or you're at home taste-testing bleach, basic decision-making skills are lacking at all levels. This, in my opinion, is the biggest barrier preventing us from returning to travel, or anything resembling normalcy.
What we should do
My sports coaches would constantly yell at us that we needed to "be smart" in order to succeed.
I always thought that was a strange direction without any context. Just telling someone to be smart doesn't help us achieve intelligence beyond the limits of whatever the world gave us upon birth.
So, instead of just telling you to be smart, and regardless of where you fall on the COVID-19 seriousness spectrum, here's what needs to happen for travel to return:
Listen to the experts
Pay attention to guidance from medical professionals, not the guy on your neighborhood Facebook group who was an emergency responder 20 years ago.
Avoid high-risk situations
Decline that indoor party or the sporting event where your fellow fans will be screaming without masks. It's still best to stick to wide-open, outdoor spaces as much as possible, where it's easier to stay six feet apart from others.
Take responsibility
If you have symptoms or know you were exposed to someone with COVID-19, get tested and stay isolated.
According to the most recent guidance from the CDC, you can now quarantine for 10 days if you experiences no symptoms, and the quarantine period could be as short as one week if you have no symptoms and get a negative COVID-19 test collected and tested within 48 hours of the "planned quarantine discontinuation."
Whatever you do, don't board a plane if you've tested positive for COVID-19. Not only is that completely reckless and could put people's lives at risk, but also you can go to jail.
Wear a mask
No, I don't care which side of the political spectrum you're on. Wear a mask that covers your mouth and nose, doesn't have holes or vents and isn't an undergarment.
Plan for the worst
Have a back-up plan in place in the event you test positive, or begin feeling ill, during a trip. This can and does happen, so you need to know where you'll quarantine and what your credit card or insurer will cover in the event you get sick. Even if an illness doesn't interrupt your travel plans, the constantly changing rules and regulations could — so now is not the time to leave anything to chance.
Related: TPG's comprehensive guide to independent travel insurance — including coronavirus coverage
What airlines are doing — and what they could do better
In the U.S., each of the major airlines have introduced their own set of rules for travel in an effort to make the flying experience safer for passengers and crew alike. At this point, most airlines have introduced enhanced cleaning procedures and require passengers to wear face masks for the duration of their flight.
Before even arriving at the airport, many airlines require passengers to fill out a health declaration that they haven't recently been symptomatic or tested positive for the virus. But there's no way for the airline or officials to enforce that and know if each person tells the truth. And the punishment? In most cases, the passenger would be banned from flying the airline again.
In December, a passenger passed away on board a United Airlines flight. The passenger submitted a health declaration that he had not been diagnosed with COVID-19 and had no symptoms. However, the coroner's report listed the man's cause of death as "acute respiratory failure, COVID-19."
So, could airlines do more to help protect passengers and crew?
Some airlines ask flight attendants to look out for symptomatic passengers, but according to reporting from the LA Times, airline representatives say they can't screen every passenger for all symptoms of the virus.
Passenger rights advocates, flight attendant unions and academics are pushing for the U.S. Department of Transportation to introduce standards for airline safety, including the introduction of steep fines for those who don't wear masks. Additionally, the groups are pushing on the DOT to invest more heavily in contact tracing efforts in order to more accurately monitor who may have been exposed before boarding a flight.
Despite knowing what is right, some people will still travel — as has been evidenced by multiple scenarios over the past few months. It's for that reason that some experts say that airlines should do more to look out for symptomatic passengers and forbid them from flying.
Related: We shouldn't have to tell you this, but please don't travel if you have COVID-19
Bottom line
The couple that decided to travel knowing they had just tested positive for COVID-19 is just one example of why the coronavirus pandemic is only worsening. People need to stop being selfish, and instead make uncomfortable choices that can help keep everyone safe,.
If you want travel to return (and if you're reading this, you probably do), then be responsible enough to recognize the effects of your actions on the greater good. But, should airlines be required to play a bigger part in enforcing rules that forbid sick passengers from flying?
In his book "The Constitution of Liberty, " F.A. Hayek wrote, "Liberty and responsibility are inseparable." So, if you want to travel freely about the cabin without a mask or fear of infection, be responsible — and hold your fellow citizens to a higher standard.
Additional reporting by Emily McNutt
Featured photo by CRAFT/Twenty20.
SPONSORED: With states reopening, enjoying a meal from a restaurant no longer just means curbside pickup.
And when you do spend on dining, you should use a credit card that will maximize your rewards and potentially even score special discounts. Thanks to temporary card bonuses and changes due to coronavirus, you may even be able to score a meal at your favorite restaurant for free. 
These are the best credit cards for dining out, taking out, and ordering in to maximize every meal purchase.
—
Editorial Disclaimer: Opinions expressed here are the author's alone, not those of any bank, credit card issuer, airlines or hotel chain, and have not been reviewed, approved or otherwise endorsed by any of these entities.
Source: Read Full Article