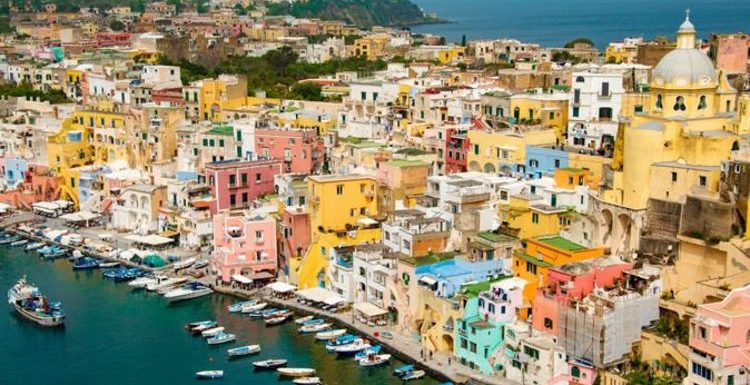 Spain holidays: MP grilled on changes to quarantine period
We use your sign-up to provide content in ways you've consented to and to improve our understanding of you. This may include adverts from us and 3rd parties based on our understanding. You can unsubscribe at any time. More info
Staycations have been on the rise. Many Britons chose to stay in the country this year. The risks associated with Covid and the Government's travel restrictions have stopped many from flying to overseas destinations.
Steven Freudmann, chair of the UK Institute for Travel and Tourism (ITT) welcomed the rise of staycations at the ITT Conference this month.
But he also pointed out: "The biggest irony of all, however, is that the UK currently has 53 Covid cases per 100,000, against only 11 per 100,000 for the EU as a whole.
"In other words, it's actually safer to go to Spain, France or Italy than it is to go to Cornwall or North Wales."
The choice was largely removed from Britons this year, with holidays abroad dependent on Government announcements.
READ MORE: Spanish rage at English tourists in Malaga airport chaos
Steven criticised the restrictions and their lack of clarity.
He said: "I could complain about the complexity of the rules, I could complain that the amber category is a complete waste of time and I could complain that with one of the fastest vaccination programmes in the world, the UK should be leading the world in opening up to foreign travel, instead of squandering our advantage… but I won't."
Experts may have pointed out it may be safer to be outside of the UK, but Britons who'd looked at the data had come to the same conclusion too.
Mike Millman wrote on Twitter: "The research shows those who took holidays abroad had less Covid cases per 1000 than those who stayed in the UK.
"It's actually safer not to be in the UK with only a few exceptions."
With summer now coming to an end, the Government is gearing up to remove the traffic light system and make the rules easier to understand.
PCR tests are also set to be scrapped.
And the simplification of travel restrictions could not come at a better time, as it was revealed an overseas holiday had never been cheaper.
TravelSupermarket analysed the price of package holiday for the autumn, and Spain is 38 percent cheaper this year than in pre-Covid times.
And it's not only Spain that could present a bargain for Britons.
Croatia is currently 20 percent cheaper and Greece 14 percent cheaper than in 2019.
Emma Coulthurst from the holiday price comparison site said: "With fewer people holidaying compared with pre-pandemic, for those who take the plunge, there are holidays available from the UK to the likes of the Spanish Costas in September and October from as little as under £150pp for seven nights.
She added: "There are many people who haven't holidayed abroad for more than a year and who will be keen to experience some foreign sun on their faces".
While prices were lower in many popular destinations, they were higher in Malta and Dubai.
Emma said: "The Spanish Costas are the place to go if you want to get a low-priced end of summer season break.
"If you're looking for even more guaranteed good weather and great prices, Fuerteventura is the best value Canary island and a great bet for a current getaway with highs of 27."
Source: Read Full Article