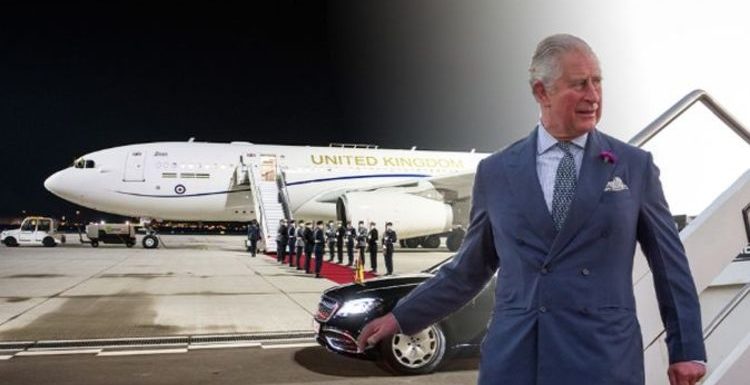 Prince Charles and Camilla arrive in Greece for two-day visit
When you subscribe we will use the information you provide to send you these newsletters.Sometimes they'll include recommendations for other related newsletters or services we offer.Our Privacy Notice explains more about how we use your data, and your rights.You can unsubscribe at any time.
Flying around the world is just part of the job for Royal Family members, who frequently jet off to represent the UK. However, all of this travel comes with an added price tag which, for some royals, is in the millions.
Experts from private jet firm Stratos Jets have complied the "Royal Travel Index" to determine which royal travels the most.
Using information from the 92 official international trips taken by Royal family members between 2015 and 2020, the experts discovered they had spent a whopping £6.5 million spanning 545,161 air miles.
However, of the royals, it was Prince Charles who was found to have travelled the most.
Spanning a total of 120,213 air miles over 25 trips, the Prince of Wales spent £2,468,501 on travel.
He was followed by the Duke of York, who came in as the second most travelled royal.
Prince Andrew spanned 77,668 air miles over nine trips resulting in a total cost of £225,544.
The Duchess of Cornwall came in third place, having travelled 69,425 air miles during 13 trips abroad.
The experts found her travel cost came in at £1,703,039.
DON'T MISS
Spain visa: British expats face deportation from Spain – visa you need [INSIGHT]
Pound euro exchange rate boosted by 'UK's vaccination drive' [GRAPH]
Spain: FCDO issues update on entry restrictions for Britons [UPDATE]
In fourth and fifth place were the Duke of Sussex and Duke of Cambridge respectively.
Through Prince Harry embarked on fewer official trips than his older brother, he spanned more air miles.
According to the data Prince Harry spanned 51,362 air miles over seven trips. This resulted in a total cost of £442,900.
Prince William, meanwhile, covered 48,496 air miles during 10 official trips. His total cost for travel is an estimated £477,054.
Official visits abroad are covered, in part, by money from the British taxpayer.
The royals also use the Privy Purse and the Queen's personal wealth to supplement travel and upkeep.
Private trips, including vacations, are not paid for from this budget.
Though the cost of travel expenses is revealed in an annual bill, any personal trips are not included in the public report.
According to the 2020 Sovereign Grant accounts, around £69.4 million was spent on official duties.
This includes travel, alongside other costs such as property maintenance and staff.
Increasingly, though, younger members of the royal family are looking at new ways to keep costs down.
This includes opting to travel on commercial flights, something which Prince William and Kate have been photographed doing in recent years.
Source: Read Full Article