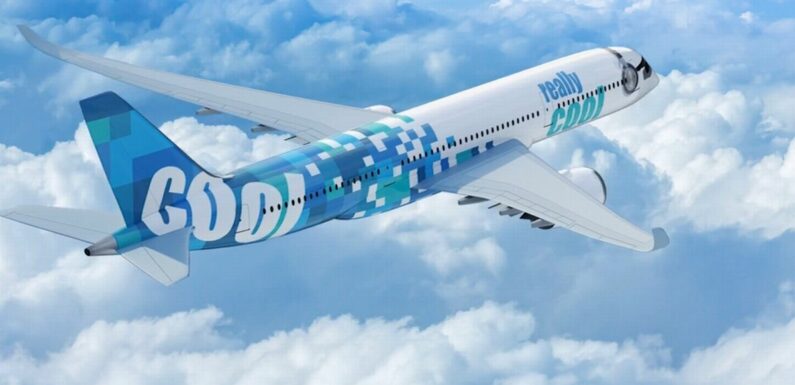 You could soon be making your mates jealous by jetting off on holiday with not just any airline, but Really Cool Airlines.
Airlines have a long history of opting for fairly mundane names that clearly show either their country of origin or their hopes for your journey.
It is simple to work out how British Airways and Pakistan International Airlines got their names.
READ MORE: Pints from 67p in world's cheapest places for beer – with five places under a quid
Plus, easyJet clearly want you to have a smooth ride while RyanAir is based on the name of its founder.
But, a brand new aviation industry entrant has gone for perhaps the most hopeful name around.
Really Cool Airlines – which is based in Thailand – obviously wants you to don your sunglasses and board with a swagger in your step.
The amusingly named company is set to announce its flight routes by the end of June and begin operations by the end of the year, its CEO Patee Sarasin said on Tuesday.
The carrier will focus on international flights and has a slogan of "We Fly the Future" – obviously, because they're just very, very cool.
Although the countries it will fly between have yet to be announced, if you're heading on a holiday to south Asia there's a decent chance you'll be onboard a Really Cool Airlines flight.
The experience will be midway between a luxury and budget carrier, Mr Patee said – and let's hope it's got plenty of drip to match its name.
Fingers are crossed that the company has more success than Mr Patee's last venture, Nok, which saw him having to apologise in 2016 due to so many flights being cancelled.
It is hoped Really Cool Airlines will help bump up visitor numbers to Thailand and we personally hope it will do so in style and not that it's hinting at a great air-con service.
The country's tourism board hopes to attract 30 million foreign visitors this year, about 80 per cent of the 39 million that arrived during the pre-Covid-19 year of 2019.
It was reported last week that Really Cool Airlines was one of four companies that were seeking licences to operate in Thailand.
You can find some pretty decent deals to Thailand on Lastminute.com.
Stay at Coconut Village Resort in Patong Beach from £24 a night. That's just £174 for 7 nights.
Head to the Ibis Bankok for £179 total. That's 7 nights from £25 a night.
Those who head to Phuket Town will be amazed at the price of Nanachart Mansion which costs from £7 a night. Meaning a week will set you back just £57.
But, the most incredible deal on our search was seven nights in the Silver Resortel, Patong Beach, for £3 a night. You'll spend a tiny £27 for seven nights in paradise.
*Prices were accurate at the time of publication but are subject to change.
READ NEXT:
Cheap pints under £2 and Maldives-like beaches – summer hotspots not to miss

Brits to pay £30 extra for holidays next year in huge 'slap' for travellers

Europe's best party spots with epic pool parties, cheap booze and flights from £22

Best city for a girls' holiday in Europe with drinks from £2 and stays from £34
Source: Read Full Article