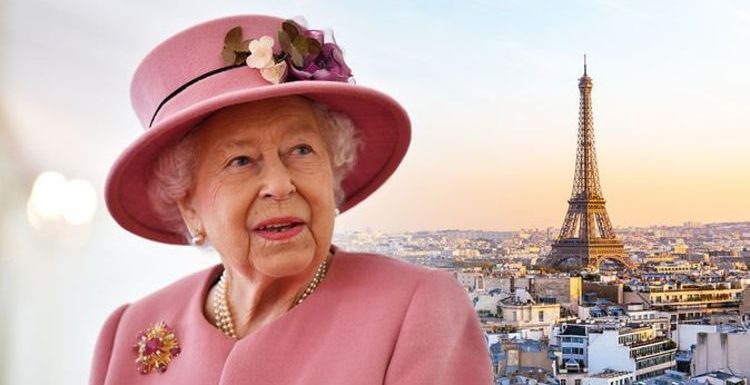 The Queen speaks fluent French during 2014 state visit
When you subscribe we will use the information you provide to send you these newsletters.Sometimes they'll include recommendations for other related newsletters or services we offer.Our Privacy Notice explains more about how we use your data, and your rights.You can unsubscribe at any time.
Queen Elizabeth II often relies on the help of advisors when she greets officials abroad and carries out her duties. However, there are some countries in the world where the Queen will need no aid when it comes to speaking the local language. Thanks to her private education from a young age, Queen Elizabeth can speak fluent French.
French is spoken as an official language in 29 countries in total, but the Monarch's knowledge has been of particular use during trips to France and Canada.
In 2014 she carried out a state visit to Paris and held a conversation with former President Francois Hollande, easily discussing the weather.
She also addressed a State Banquet in both English and French for her fifth French State Visit at the Élysée Palace in Paris.
A year later, a schoolgirl in Dagenham addressed the Queen in French to which the Queen responded in the same language.
Most impressive of all is when, in 1964, Elizabeth visited Quebec in Canada and gave a speech.
For nearly 10 minutes the Queen spoke in French with excellent pronunciation – though she did use cue cards.
French language expert Camille Chevalier-Karfis, commented on video clips of the Queen speaking French.
"Her reading skills were excellent – both pronunciation and rhythm were very good, but you could feel she was quite tense," she told The Local.
Queen Elizabeth most likely learnt French as a child when she was tutored by her governess Marion Crawford.
The monarch is not the only member of the royal family to speak French. Prince Charles, 72, and the rest of the Queen's children also speak it.
Prince William, 38, has also been heard speaking French after a speech in Quebec in 2011.
He also knows some Welsh and Swahili.
However, it would seem this talent is not shared with Kate Middleton, 39.
She previously told a well-wisher when greeting a crowd: "My languages are so bad.
"I have to make sure that my children are better than me, that's my aim."
The Duchess in fact once spent three months living in Italy during her gap year.
The now-mother-of-three studied Italian and history of art at the British Institute of Florence.
Her other royal relatives are adept at languages, however.
Prince Harry, 36, gave a speech in six languages while on tour in New Zealand in 2018.
He is reported to have spoken Samoan, Tongan, Fijian, Niuean, Cook Islands Maori and Maori.
He also impressed a group of guests at a fundraising dinner for the Sentebale children's charity project in Dubai by speaking in Arabic back in 2013.
Source: Read Full Article