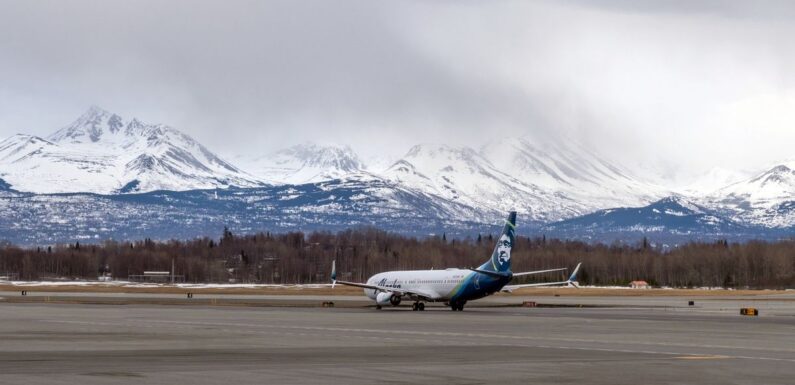 Two days after the New York Times published an investigative piece alleging that airline close calls happen more often than publicized, the Federal Aviation Administration has awarded more than $121 million to airports across the country to reduce the risk of runway incursions, the agency announced Wednesday.
The funds will be used to move, rehabilitate, widen or build taxiways, install new lighting systems, and construct new connector taxiways, according to the FAA.
New projects announced include: 
• $44.9 million for Boston Logan International Airport
• $39.8 million to Ted Stevens Anchorage International Airport
• $12.8 million for Willow Run Airport in Detroit
• $5.6 million for Richmond International Airport in Virginia
• $5 million for Ronald Reagan Washington National Airport
• $4.6 million for Eugene F. Kranz Toledo Express Airport
• $3.5 million for Naples International Airport in Florida
• $2.6 million for Jackson Hole Airport in Wyoming.
On Tuesday, the FAA announced it would hold runway safety meetings at approximately 90 airports by the end of September. The meetings are held annually at each airport with a control tower and "are the primary forum for pinpointing and addressing airport-specific risk in the surface environment." The result of the meetings is a plan in which "stakeholders document and agree to pursue specific actions to improve surface safety."
The FAA issued a call to action in February and held a safety summit in March following a "string of incidents." The summit resulted in the agency undertaking a series of safety initiatives that included investing more than $100 million at 12 airports to reduce runway incursions, issuing safety alerts and campaigns, and forming an independent safety review team to further examine ways to enhance safety and reliability in the air traffic system.
The latter is to complete its work by October and present recommendations on how the agency can advance air traffic safety.
Source: Business Travel News
Source: Read Full Article