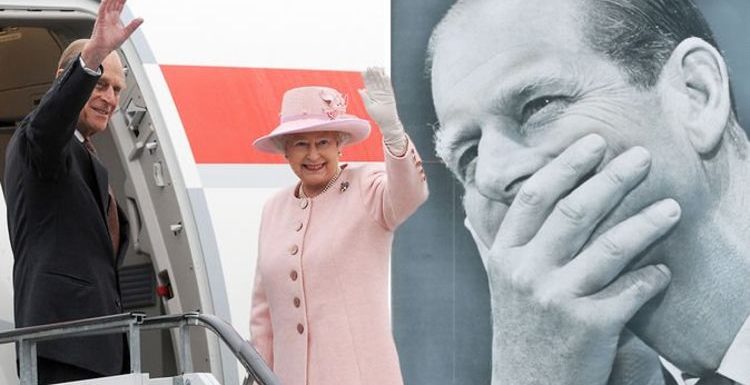 Prince Philip 'built shell around himself' says expert
Prince Philip and Queen Elizabeth have enjoyed plenty of travel all over the world. The royal couple jet-setted together on many trips but one some occasions they undertook state visits alone. In 1969, the Duke of Edinburgh travelled to North America without his wife.
While in Canada, Prince Philip allegedly sparked controversy with one of his comments.
It was at a time when the royals' financial situation was of concern.
Royal author Ben Pimlott wrote his 1996 book The Queen: A Biography of Elizabeth II: "Cynics detected [a] motive behind Buckingham Palace's sudden interest in raising the monarch's public profile: money."
In an interview on the trip, Prince Philip made the mistake of referring to the Royal Family's finances.
We will use your email address only for sending you newsletters. Please see our Privacy Notice for details of your data protection rights.
However, the comment was considered in poor taste.
Royal author Sarah Bradford described the awkward episode in her book Queen Elizabeth II: Her Life in Our Times.
"The year 1969 was a key one in the history of the monarch," Bradford said.
"On [the] North American tour Prince Philip produced a spectacular example of what he himself called 'dontopedalogy' (putting his foot in his mouth).
"[He] inadvertently [focussed] the spotlight on a subject both the Palace and the Government would have preferred to remain in the dark: the royal finances."
Bradford continued: "In an interview on NBC's Meet the Press, Prince Philip announced that the monarchy was broke or about to be so."
However, his concerns paled in comparison to those genuinely struggling financially.
The Duke said: "We go into the red next year, now, inevitably if nothing happens we shall have to – I don't know, we may have to move into smaller premises…
"For instance, we had a small yacht which we had to sell, and I shall have to give up polo fairly soon…"
According to Bradford, what the Prince was saying was essentially true – but his words sparked objections.
"Prince Philip's remarks ensured bombshell headlines: complaints from a rich man about having to give up luxuries like yachts and polo made the worst possible public impression.
"A group of dockers in a Bermondsey pub wrote sarcastically to the Prince offering to take up a collection to buy him a polo pony.
"Barbara Castle recorded a general lack of sympathy for cries of poverty coming from the husband of 'one of the richest women in the world,' a phrase which was to have increasing resonance over the years."
It would seem, to a certain extent, Prince Philip's son Prince Charles inherited his father's tendency to alarming comments.
When the Prince of Wales went to India in 1980 he made a shocking comment about marriage.
"Reporters followed Charles on his visit to the Taj Mahal and asked what he thought of the grand monument to passion built by a Mogul emperor in memory of his wife," wrote author Kitty Kelley in her 1997 book The Royals.
"'A marvellous idea,' said Charles, 'to build something so wonderful to someone one loved so very much.'
"An Indian reporter asked about the Prince's own prospects for a wife, and Charles left him breathless with his odd response.
"I'm encouraged by the fact that if I were to become a Muslim,' he said, 'I could have lots of wives."
"The British reporters glanced at one another uncomfortably, wondering if the Prince was joking."
Source: Read Full Article