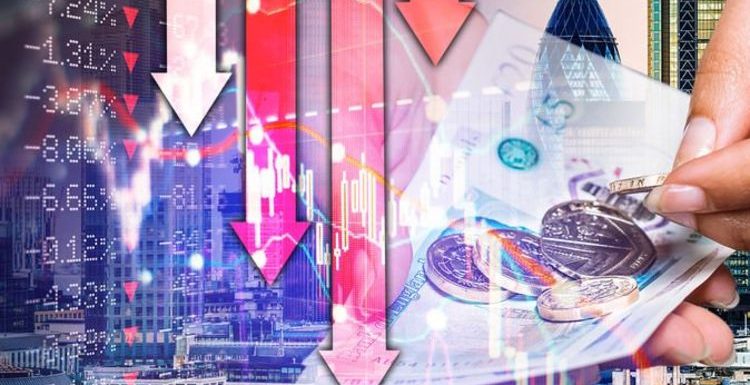 Travel money: Post Office introduce multi-currency pre-paid card
When you subscribe we will use the information you provide to send you these newsletters.Sometimes they'll include recommendations for other related newsletters or services we offer.Our Privacy Notice explains more about how we use your data, and your rights.You can unsubscribe at any time.
The pound to euro exchange rate continues to pull back. Tuesday saw the pairing slip below the €1.16 handle as "risk appetite soured," said experts. However, GBP does remain "within the recent range."
The pound is trading at 1.1579 against the euro, according to Bloomberg at the time of writing.
Michael Brown, currency expert at international payments and foreign exchange firm Caxton FX, spoke to Express.co.uk regarding the latest exchange rate figures.
"Sterling continued its recent pullback against the euro yesterday, " said Brown.
"It dipped below the €1.16 handle, though remaining within the recent range, as risk appetite soured, and higher-beta currencies such as the pound found themselves out of favour."
Looking ahead at today, Brown added: "Today's CPI and PMI readings are unlikely to move the needle much, with attention once again centring on global risk sentiment."
So what does this mean for your holidays and travel money?
Post Office Travel is currently offering a rate of €1.1185 over £400, €1.1348 for over £500, or €1.1406 for over £1,000.
Despite sterling's dip, the pound is, in fact, up by nine percent against the euro compared to this time last year – when the pound plummeted to its lowest rate against the euro in over 10 years.
Ian Strafford-Taylor, CEO at travel money specialist FairFX has urged Britons to keep an eye on exchange rates and plan ahead if they're looking to travel abroad this summer to get more for their money.
He said: "Today marks one full year since the UK went into lockdown and the travel industry ground to a halt, sending the pound plummeting to its lowest rate against the euro in over 10 years.
"It's promising to see that today the pound is up by nine percent against the euro compared to this time last year, but we've still got a long way to go until we come close to pre-Brexit highs when the pound was up at 1.30 against the euro.
"The proposed EU Digital Green Certificate gives some hope for holidaymakers in Europe, but it's not yet clear exactly how Brits hoping for a summer getaway will benefit from this scheme or any other which could be introduced by the UK government.
Strafford-Taylor continued: "The government is due to give more clarity on the likelihood of overseas travel on 12 April, so savvy holidaymakers will be keeping a close eye on the latest developments and locking in rates while the pound is strong.
"Although the outlook for this summer is still relatively unknown, particularly after today's announcement of £5,000 fines for anyone breaking travel rules as of next week, holidaymakers will want to get more for their money when they can as travel operators are likely to hike prices after a rollercoaster 12 months.
"Following the pound, keeping an eye on exchange rates and planning ahead are some of the best and most simple ways to do this if you do decide to travel abroad this year."
However, for those who do have holidays in the diary, it might be worth waiting to buy travel money.
James Lynn, co-CEO and co-founder of travel card Currensea, recommended: "It may be tempting to take out foreign currency in anticipation of a future holiday, while the exchange rate is favourable.
"However, I would advise against this. Market movements are often more marginal in reality than they appear.
"Especially during this volatile time, it's safer to keep hold of your money in your UK bank account than purchasing or exchanging for holiday money.
"Once we are allowed to travel again, this will signify the end of the COVID bump and I anticipate this will mean the Pound has improved even more significantly."
Source: Read Full Article