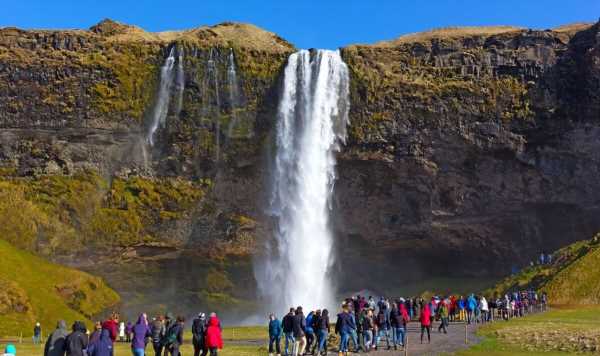 Iceland has announced plans to introduce a tourist tax to help protect its unspoilt nature from overtourism.
The Nordic country has seen visitor numbers soar over the last decade and welcomed 1.7 million tourists in 2022.
Speaking to Bloomberg, Iceland's Prime Minister Katrín Jakobsdóttir, said that a tourist tax could help to protect the country's environment.
She said: "Tourism has grown exponentially in Iceland in the last decade and that obviously is not just creating effects on the climate.
"Most of our guests who are coming to us are visiting the unspoilt nature, and obviously it creates a pressure."
READ MORE 'I'm an etiquette expert and there is one type of food that's a no on a flight'
The majority of Iceland's top attractions are natural, ranging from waterfalls to lagoons to black sand beaches.
Jakobsdóttir didn't specify how high the tourist tax would be but told Bloomberg it wouldn't "be high to begin with".
Iceland is aiming to reach next zero by 2030 and has ambitious targets to reach its climate goals.
Don't miss…
UK's most cultured city is a 'real gem' and it's not London – full list[STAYCATION]
'Beautiful' city is an ideal autumn holiday destination[INSPIRATION]
Cruise guests warned to 'be wary' about booking excursions[CRUISE]
We use your sign-up to provide content in ways you've consented to and to improve our understanding of you. This may include adverts from us and 3rd parties based on our understanding. You can unsubscribe at any time. More info
It is thought the scheme would be introduced in the form of city taxes and money could be used to reach sustainable targets.
Tourist taxes are fairly common across Europe and many Spanish cities including Barcelona have one in place.
Manchester became the first English city to charge a tourist tax earlier this year. It's paid in a nightly fee.
Iceland isn't the only top destination to be struggling to cope with overtourism. Barcelona and Venice have both introduced measures to combat the number of visitors.
Tourists have complained about overcrowding at top attractions and one said they felt like a "sweaty sardine" at the world's most beautiful village.
Meanwhile England's most overcrowded attraction is a royal hotspot while Edinburgh Castle topped the list in Europe.
Source: Read Full Article