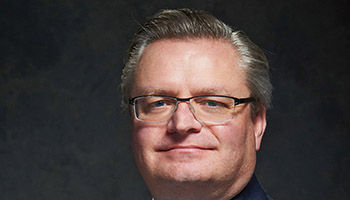 For Omni Hotels & Resorts, quite a bit has changed over two years. In late 2020, amid the depths of the Covid crisis, the company was forced to shutter its 398-room Omni Berkshire Place hotel in midtown Manhattan. While Peter Strebel, then the president of Omni, was hesitant to call the closure permanent, he did not "foresee it opening anytime in the near future." Flash-forward to this summer, however, and not only has the Omni Berkshire Place been open since November, but the property is also seeing both occupancy and rates trending upward. Hotels editor Christina Jelski recently sat down with Strebel, now Omni's chairman, at the Berkshire Place to get a companywide update.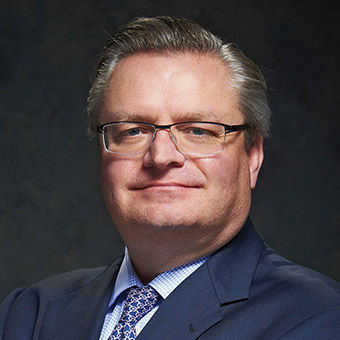 Q: How does it feel to be here in New York, at a property that was once at risk of closing for good but now appears to be thriving?
A: The morale at the hotel is just so positive right now. And from a leisure transient and business travel standpoint, things here are very strong, and we're starting to pick up groups. The key thing is going to be the fall, but in this neighborhood, business travel is coming back, mostly due to financial services companies like JPMorgan Chase, Citibank, etc. They've been very firm with their employees when it comes to saying, "Get back to work." And then, we're seeing a lot of consulting firms doing trainings. So, I think overall, this year is going to be a good year for the hotel.
Q: As business bounces back across the portfolio this summer, have you seen a notable shift in consumer behavior?
A: People are traveling more in packs. We noticed that at most of our resorts, our suites are selling out before our regular rooms because people want communal space for family or friends. This was a trend we were starting to see happen prepandemic, but we're seeing it even more now. 
In my day, you kind of went away with your immediate family or your spouse and that was about it. But for younger generations of people, it's more about small-group travel. And that impacts how we think about the design of our properties. Take this hotel, for instance. I sat in the restaurant, and it was packed. And everybody was seated at a six- or eight-top. But they were having to pull tables together because the restaurant is all two- and four-tops. So, we're going to be creating restaurants that have larger spaces, and we're also going to be putting in more suites and bigger rooms at our properties. At our Omni PGA Frisco Resort, which is opening [near Dallas next spring], we're adding 10 four-bedroom, Texas ranch-style homes. Those are going to be for groups of golfers coming together, weddings and other occasions. And we're already booking them. 
Q: In addition to the Omni PGA Frisco Resort, are there any other notable expansions in the pipeline?
A: We're working on a project in Punta Mita, Mexico. We're still in the process of finalizing architectural plans and land planning, but we'll probably break ground on that next summer. And we're working on a couple other projects, as well, right now. We're staying in the resort space, but we're also staying in the convention hotels space. Right now, we're working with two cities that are looking to expand their convention centers and looking to add a hotel. And we're pouring a lot of money into our existing hotels, too.
Q: For hotels, this has been a summer of pent-up demand and high rates. What's your longer-term outlook for the coming year?
A: I think next year, we'll see a leveling off. I get letters from customers now that say, "We normally go on a cruise, but we decided to go to Omni Barton Creek [in Austin, Texas,] for a week instead." But I think next summer, those customers will be on a cruise. And while I don't think rates will grow, I don't think they're going to fall; I think they'll plateau. Lastly, Omni, as a collective brand, typically ran around 74% occupancy. Last year, we were at 40% occupancy. This year, we'll probably be at 60%. So, we still have a long way to go. 
Source: Read Full Article