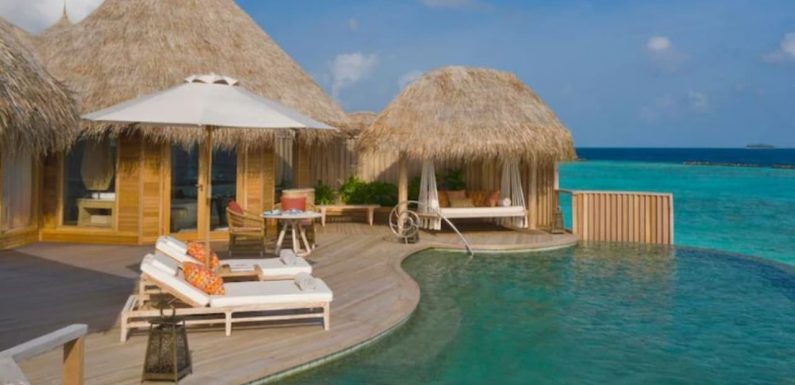 If you have at least $1.3 million to blow on an exclusive private island stay, you can buy out a five-star resort in the Maldives for four nights.
A spokesperson for The Nautilus Maldives confirmed to Fox News that its small island resort can be taken over for a starting rate of $US250,000 ($A324,000) per night.
However, terms and conditions listed on its "An Ultra-Luxe Island to Yourself" web page states guests are required to stay for minimum of four nights – a visit that would set them back around $1.3 million.
The unique opportunity is being offered in light of the "change and uncertainty" the travel industry is facing after nearly a year since the pandemic was declared.
RELATED: Biggest cabin beds ever, at economy price
The Nautilus Maldives buyout includes access to the resort's 26 beach and ocean houses. Picture: The Nautilus MaldivesSource:Supplied
Each house at The Nautilus Maldives comes with a personal house master, who can provide full butler service. Picture: The Nautilus MaldivesSource:Supplied
Guests who can afford the private island buyout are granted "ultimate seclusion and exclusive use" of The Nautilus Maldives. They also receive a VIP welcome at Velana International Airport with private lounge access, swift travel document processing and limousine service that transfers guests to a seaplane.
The luxurious resort has 26 beach and ocean houses, and is located in Baa Atoll – an administrative division of the Maldives that has received a UNESCO Biosphere Reserve designation from the United Nations.
Each house comes with a temperature-controlled freshwater infinity pool and private decks in addition to full butler services.
RELATED: Ultimate Aussie holiday to add to your list
trending in travel

Source: Read Full Article