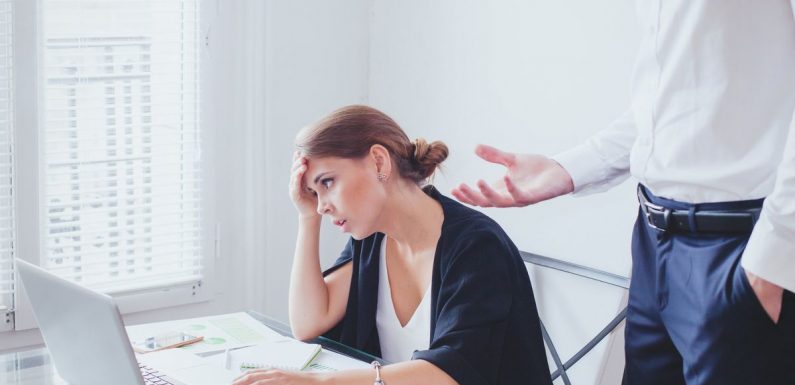 A mum was gobsmacked to be refused a refund less than 24-hours after booking a holiday when she realised the hotel was nine hours away from the airport.
The resort was a long drive and a ferry ride away from where the family would land in Tenerife – and no transfers were provided.
Helen Kelly intended to go on the trip with her husband and children, aged 10 and 11, later in 2023, reports EdinburghLive.
READ MORE: Martin Lewis issues vital travel warning to follow before booking 2023 holidays
However she was stressed out when she realised she'd have to book a whole new hotel after being refused the money back.
Helen claims to have arranged multiple package holidays before, but says she's never been confronted with such a long distance between airport and hotel.
Especially, she commented, without the travel broker being in charge of transfers on the other side.
Having booked through Expedia, the site told Helen that her booking was non-refundable and non-transferable.
Changes to the booking would have to be made through the airlines rather than the website.
Helen was frustrated and instead booked a new hotel closer to where the family would land.
She said: "So we booked it on Sunday night around 10pm on Expedia. It was a package holiday so first, you choose the hotel and then the flights.
"The first flight options were Edinburgh to Tenerife south airport. We'd never been so we just assumed that was the closest airport to the hotel.
"I've never been on a package holiday where they give you the option of a nine-hour drive to the hotel from the airport. So we made the booking.
"The hotel had 'fully refundable' on it and we planned to get travel insurance to cover the flights. An hour or so after booking, I checked the distance from the airport to the hotel so I could arrange transport. I realised it was roughly a nine-hour drive with a ferry trip in between.
"I immediately messaged Expedia and, bearing in mind I'd only booked one hour before and the transaction hadn't even reached my credit card, they said there was nothing they could do."
The next day, Helen spoke to Jet2 who said that if the flights were booked online no refund could be made.
The mum said: "At 8am I called Jet2 because their website says they're open from then.
"A customer rep told me that all their flights are non-refundable. She refused to put me through to a manager or to help me escalate my complaint.
"When I insisted on escalating I was put on hold for 20 minutes and then she came back on, reiterated that there was nothing they could do and again refused to escalate it.
EasyJet pilot does 360 turn so passengers can watch Northern Lights over UK
"So I hung up, and we decided that we'd just have to book a hotel near the random Spanish airport. We haven't been away for three years and the kids are so excited."
A spokesperson for Expedia said: "Upon review, we've confirmed that according to the individual airline policies for this booking, this ticket was non-refundable and non-transferable, and any voluntary changes or cancellations must be handled directly with the airlines."
They added: "However, as a part of Expedia's commitment to advocate on behalf of travellers, our customer service agents have contacted the airlines on behalf of Ms Kelly to assess possible resolutions.
"Our team has also added 20000 reward points to her Expedia account to help cover a new hotel booking and should Ms Kelly wish to change the trip date, we are providing information on flight flexibility options."
A spokesperson for Jet2 said: "Jet2.com flight-only bookings are non-refundable, and any amendment or cancellation to the booking is subject to our normal terms and conditions, and this is made very clear.
"As Ms Kelly booked her package holiday through another company, we have advised her that she would need to liaise with them about amending or cancelling the holiday."
READ NEXT:
Family's holiday ruined as new passport rule means they're turned away at airport

Dad claims £1,400 OnTheBeach holiday 'ruined' by extra Ryanair fees

'Entitled teen and his friends ruined my 11-hour flight – so I got revenge'

Family's £45k Disney holiday ruined as nine suitcases with medication go missing
Source: Read Full Article