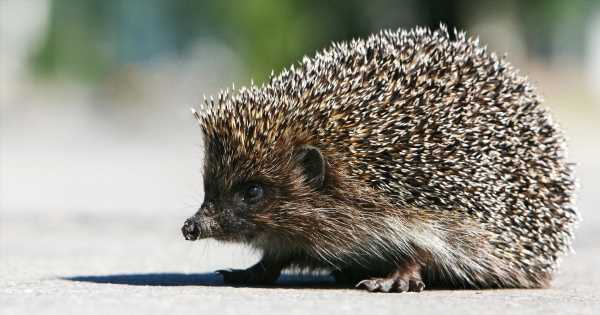 Holidaymakers saw their trips away delayed this week after a hedgehog on the runway caused a ruckus.
An Air New Zealand flight was forced to stop on the runway after landing due to the creature being seen on the tarmac.
The incident took place at Dunedin Airport on Monday 27 February at 2pm.
READ MORE: Chubby cat becomes top-rated tourist attraction in Polish city with five-star reviews
The flight – NZ675 – from Auckland to Dunedin both in New Zealand – had to be held in place until the hedgehog was safe.
Passengers were told why the plane was suddenly stopped in an announcement by the pilot.
Holidaymaker Arthur Taylor told Stuff: "The captain said, 'I'm sorry I'm going to have to make an announcement that I've never made before, there is a hedgehog on the runaway'.
"The plane came to a grinding halt. I think they were worried they would suck the bloody thing up in an engine."
Firefighters had to be called to the airport to safely remove the little animal from the runway.
The flight then taxied to the terminal.
A spokesperson for Dunedin Airport told the Independent: "We welcome everyone, even hedgehogs. We try not to destroy wildlife if we don't have to."
While air New Zealand added: "We can confirm NZ675 had a small delay of five minutes while the aircraft waited for a hedgehog to be removed. The hedgehog made if off the runway safely."
The little animal has now been re-homed somewhere safer.
It's not the first time the cute, prickly animals have caused issues for planes.
In 2019, a flight was delayed at Stornoway Airport, on Lewis in Scotland, when a baby hedgehog was seen on the runway.
The small aircraft had to wait two minutes while the hoglet crossed to safety.
READ NEXT:
Welsh sheep farm voted UK's best campsite for families – and it has lambs kids can pet

You can stay in terrifying Airbnb where you're hummed to sleep by one million bees

Ryanair shared bonkers tribute to capybaras that 'slay' – and people are loving it

Ryanair trolls passengers asking about check-in rules – 'adulting is hard'
Source: Read Full Article