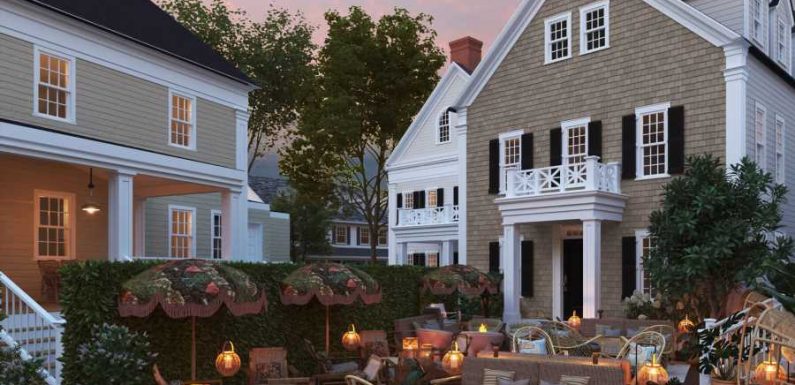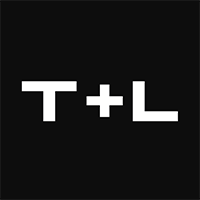 Nantucket is about to get a whole lot more fun this summer thanks to the opening of its newest hotel, Faraway.
Slated for opening in June 2021, Faraway, its creators at Blue Flag Partners say, is a "new lifestyle, boutique hotel brand" that fuses together old traditions with updated and sophisticated hospitality offerings.
"Faraway has always reflected what we thought was lacking from the hotel scene in one of our favorite places in the world," Jason Brown, partner at Blue Flag Partners, shared in a statement. "It's a bit of revelry tucked into a historic and refined collection of buildings. It's like what we imagined might have happened back in the 20s in Gertrude Stein's living room in Paris, but on an island."
According to Brown, for the new hotel, his team drew inspiration in perhaps one of the most creative ways imaginable for a hotel brand. The team, he says, created a story of a woman who grew up on Nantucket, stole away on a ship in her teens, and then arrived back on the island decades later with her own ship, a pile of treasure, and stories to tell.
"We loved the idea of designing a space that felt as if she bought this old collection of houses in the center of it all, dropped her belongings (collected over the years on her rum and spice routes), and opened her eclectic residence to those looking for a bit of fun, a bit of inspiration and, always, a good laugh," Brown says. "Overall, we hope Faraway is an oasis for people…a refined, sexy estate from which you can explore the magic of Nantucket."
The hotel will open its doors on India Street with 62 rooms, along with a 140-seat restaurant and bar. The indoor/outdoor restaurant, Brown says, was designed as an "oasis" from the busy streets outside (or at least as busy as the streets of Nantucket can get). The hotel will also offer guests several unique experiences including bikes for exploring, in-room maps/guides to help them discover new things, and insider recommendations of the best that Nantucket has to offer.
"Faraway is more than a place, it's a mindset," Blue Flag Partner Brad Guidi added. "We invite the young at heart to get out of the norm. Explore the offbeat. Expect an unexpected mix of wild and familiar. Even the world's most cherished destinations become new again through the eyes of Faraway. Get lost. Come back. We'll be here."
Learn more about Faraway and book your Nantucket vacation here.
Stacey Leasca is a journalist, photographer, and media professor. Send tips and follow her on Instagram now.
Source: Read Full Article