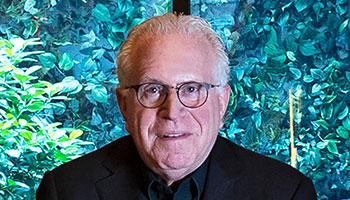 When the Moxy Times Square, the brand's first New York property, opened in 2017, the concept of marrying small, functional rooms with trimmed-down services and stylish dining and entertainment options quickly found success. Lightstone, the New York-based real estate firm that partnered with Marriott for the brand's New York debut, then went on to develop the Moxy Chelsea, Moxy East Village and Moxy Miami South Beach. Now, amid the pandemic, the expansion continues. Lightstone is planning to open four hotels with Marriott this year, the Moxy Lower East Side and Moxy Williamsburg in New York and a dual-branded Moxy/AC Hotel in downtown Los Angeles. Travel Weekly hotels editor Tovin Lapan spoke with Lightstone president Mitchell Hochberg for details.
Q: What markets are you focused on as you grow Lightstone's portfolio of Moxy hotels?
A: Our focus is primarily gateway cities because, from an ownership point of view, we wanted to do hotels that had some scale to them. So, Miami's only 200 keys, but all the other properties we have are over 300 keys. In order to do hotels of that size, we felt that they required substantial food and beverage. That necessarily wouldn't be supportable at a smaller size hotel, which would be probably necessary in a non-gateway city. The other reason for the focus on gateway cities is that we felt that the hotels would attract a lot of foreign travelers, and we wanted to take advantage of that.
Q: With five Moxy hotels expected to be open in New York by year's end, how do you distinguish them?
A: The whole proof of concept was the Moxy Times Square, and what we wanted to do is continue developing hotels that were similar and related but not identical. So consider them brothers and sisters, but not identical twins. If you walked into a Moxy Times Square or Moxy Chelsea, you would understand and feel that you were in a Moxy in both instances, but they would feel different because the Chelsea feels like it's in Chelsea and Times Square like it's in Times Square.
Because we were doing a number in the same city, we wanted each of them to really embrace the neighborhoods that they are in. … So, you'll see, for instance, the Moxy Chelsea is on 28th Street, which is the New York City flower market, and the hotel itself embraces the flower market. There is an actual flower store at the entrance to the hotel, and the second-floor atrium has a big green wall.
Q: How will the joint AC and Moxy hotel in Los Angeles function as a dual-branded property?
A: It's basically two towers that are attached to each other. So, from the back-of-the-house perspective, you can walk from a Moxy floor onto an AC floor, but from a guest perspective, they're completely separate. There are separate elevators, separate entrances, but they share a lot of common facilities. Each has its own lobby, each has its own unique food and beverage options, but there is an entire floor that is shared by both with a pool, restaurants and bars. 
Q: How does the Moxy brand fit with travelers' changing preferences?
A: We were very fortunate because when we started to design the properties, there were two things that were very fundamental to what we were doing that happened to play into what people are looking for today. 
First of all, these hotels being select service means the mindset of most of our guests is already: "I'd rather do it myself. I don't need somebody to do it for me."
So we have at each of the hotels both check-in kiosks where you can check-in by yourself as if you're checking in at an airport, and then we have remote check-in on your phone. 
The second thing is, we have always felt at our properties that outdoor space was something that was very important. So, for instance, in the hotel in Williamsburg, the meeting rooms and meetings spaces open up to a large outdoor patio and you can have indoor-outdoor meetings …. The downtown Los Angeles property has three outdoor venues on different floors of the hotel, both for use by guests in general and for purposes of banquets and events. 
Source: Read Full Article