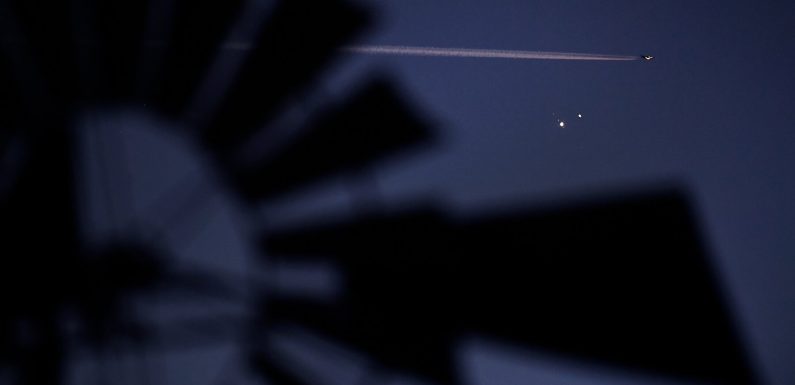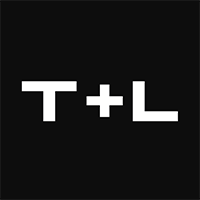 Did you see the "Christmas star?" Back on Dec. 21, the two biggest planets in our solar system — Jupiter and Saturn — appeared so close that they shined almost as one. This great conjunction, which happens every 20 years, was nicknamed the "Christmas star." Now, a few weeks later, these slow-moving planets will soon both fade from our view as Earth speeds off around the sun. However, before they sink into the sun's glare, they're going to be joined in the sky by Mercury — the solar system's smallest planet — for a short yet spectacular triple conjunction.
Related: More space travel and astronomy news
What is a triple conjunction?
A conjunction is said to occur when two or more planets align in the night sky as seen from Earth. It's all about line of sight, because Jupiter, Saturn, and Mercury each take a very different amount of time to orbit the sun. Distant Saturn takes 29 years, Jupiter 12 years, and tiny Mercury just 88 days. 
Since Mercury is the first planet from the sun and we're on the third planet, it's an inner planet to us. So, just like Venus, Mercury always appears to be relatively close to the sun. It's therefore always in our daytime sky, but we only ever see it just before sunrise or just after sunset when it's as far from the sun as it gets from our point of view while the sun isn't in the sky. 
Related: 2021 Astronomical Calendar: Full Moons, Meteor Showers, and Eclipses to Watch for This Year
When is the triple conjunction?  
Video: Watch: Meteor dazzles as it plunges from the night sky (TODAY)
Multiple officials in Trump administration resign overnight

TODAY


Twitter locks Trump's account for 12 hours after removing series of his tweets

TODAY


Jane Seymour shares an inspiring story from her new book 'The Road Ahead'

TODAY


'Younger' star Hilary Duff and more on show's success and storylines

TODAY


Protestors walk through Capitol Building, Statuary Hall outside of House chamber

TODAY


Protesters storm stairs of Capitol as Congress debates Electoral College objections

TODAY


Inside Joe Biden's plan to tackle the coronavirus during his first 100 days in office

TODAY


Sterling K. Brown remembers the last time he saw his father alive

TODAY


Sheinelle Jones discusses life as a mom in Parents magazine

TODAY


Congress to certify Biden victory Wednesday amid 'Stop the Steal' rally

TODAY


Music trivia: Hoda and Jenna face off against TODAY interns

TODAY


Looking ageless: Christie Brinkley spills her beauty secrets

TODAY


Massive Power Ball and Mega Millions jackpots total nearly $1 billion

TODAY


Officer in Jacob Blake shooting identified

TODAY


Multiple officials in Trump administration resign overnight
A number of White House officials have submitted their resignations, following the storming of the U.S. Capitol by President Trump's supporters. More resignations are expected to come. Twitter, Facebook and Instagram have also temporarily locked President Trump's social media accounts over false claims. Kristen Welker reports for TODAY.


TODAY



Twitter locks Trump's account for 12 hours after removing series of his tweets
Twitter locked President Trump's account for 12 hours after removing several of his tweets following protests at the Capitol building. Twitter put out a statement saying Trump violated their "Civic Integrity policy."


TODAY



Jane Seymour shares an inspiring story from her new book 'The Road Ahead'
Actress Jane Seymour joins Kathie Lee and Hoda to talk about her new book


TODAY

The time to go looking for the triple conjunction is just after sunset on Saturday, Jan. 9, Sunday, Jan. 10 and Monday, Jan. 11, 2021. On Saturday and Sunday, the three planets will form a small triangle in the fading light, while on Monday you'll find Mercury next to Jupiter. However, it's not going to be easy to see because it will take place very low on the west-southwest horizon. The best time to look will be about 30 minutes after sunset when it will be dark enough to see the planets shine. 
How to See the Triple Conjunction 
You need to observe the triple conjunction from somewhere with an unobstructed view low to the west-southwest horizon. That means the second story of a building that isn't surrounded by taller buildings, a mountain, or a beach. Although you will be able to see Jupiter easily with your naked eyes, Saturn and Mercury will be trickier to find. The best way to see them is to use binoculars and scan around Jupiter. You'll have three chances to see the triple conjunction, which is handy because you'll also need to have clear skies down low to the horizon. 
Related: NASA Releases Stunning New Photos of Mars' 'Grand Canyon'
What will happen to Jupiter and Saturn? 
Both planets were seemingly traveling together around the sun for much of 2020, moving through the constellations of Sagittarius and Capricorn. However, they're actually about 456 million miles apart. They're both about to slip into the sun's glare. On Jan. 23, Saturn will move behind our star with Jupiter following suit on Jan. 28. A few weeks later, they will emerge into the morning sky and be visible in the eastern night sky before sunrise. 
What is Mercury's 'greatest eastern elongation?' 
Although finding Mercury alongside Jupiter and Saturn will be a thrill, the easiest time to find the innermost planet of the solar system will come on Saturday, Jan. 23,  when the small planet reaches its "greatest eastern elongation." That means Mercury will look as far from the setting sun as it ever does — in this case almost 19°, which means it's higher in the sky and much brighter than usual. While Mercury usually sets soon after the setting sun, on Jan. 23, it will be visible for almost an hour and a half after sunset. 
Related: 2021 Is Going to Be a Big Year in Space — Here's What to Watch for This Year
When is the next planetary conjunction?
Although triple conjunctions don't come along too often, there's about to be another. Jupiter and Saturn might be making their annual trip behind the sun from our point of view, but Mercury zips around the sun four times during every Earth year. As Jupiter and Saturn transfer to our morning sky, so will Mercury, resulting in another triple conjunction before sunrise on Feb. 13, 2021. 
Source: Read Full Article