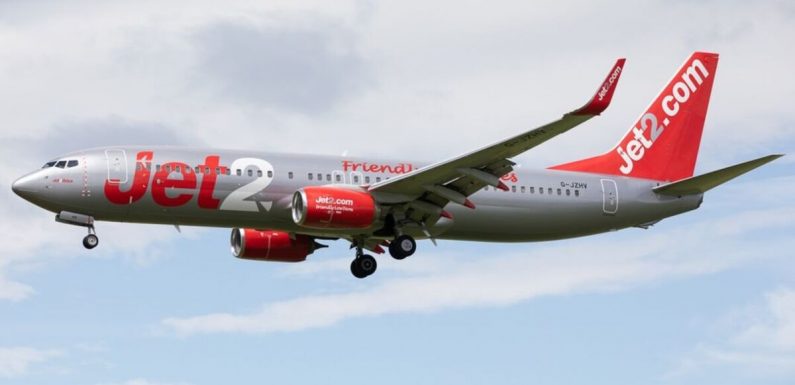 Jet2 issued the warning on its website as strike action hits Barcelona and Lanzarote airports. The Spanish hotspots are some of the country's leading tourist destinations.
A Jet2 spokesperson said: "We wanted to let you know that Ground Handling strike action is taking place on February 27, 2023 through to April 13 2023 on Mondays, Tuesdays and Thursdays, supported by the Swissport Ground Handling Service in Barcelona and Lanzarote.
"This means that there will not be as many members of staff available at the airport. If you're affected, rest assured we'll try to keep any disruption to a minimum.
"Please arrive at the airport at least two hours before your departure time. Check-in closes 40 minutes before a flight's departure time.
"For up-to-date information, please check this web page again, as well as the departure screens and listen out for any announcements."
Some Swissport ground staff will take part in the industrial action every Monday, Tuesday and Thursday until April 13.
Union representatives are demanding improved pay and working conditions. The strikes could lead to delays.
The industrial action could be suspended or cancelled if the two sides are able to reach an agreement.
Passengers should check the status of their flight before they travel to the airport and follow the advice of their airline.
A union spokesperson said the workers were prepared to walk out on dozens of occasions as they have been demanding better working conditions for eight years.
A spokesperson said: "This is the reality faced by the workers of Swissport Handling and for which it has been decided to say enough.
"We will not allow workers to have to give up the improvements they have been waiting for for years."
Under Spanish law, unions have to provide a minimum level of service set by the Government.
This means the strike may not have as big an impact as expected, as staff will have to provide some level of service.
Last year, cabin crew from several airlines went on strike over working conditions while a British Airways strike in the UK was called off after the company offered a new deal.
Border Force staff who are part of the PCS union in the UK have been taking part in industrial action in 2023.
Tourists should check the status of their flight online and make sure they arrive at the airport in a good amount of time.
Affected airports
Alicante
Almeria
Barcelona
Burgos
Gran Canaria
Huesca
Lanzarote
Madrid
Malaga
Murcia
Reus
Salamanca
Tenerife Sur
Valencia
Valladolid
Zaragoza
Source: Read Full Article