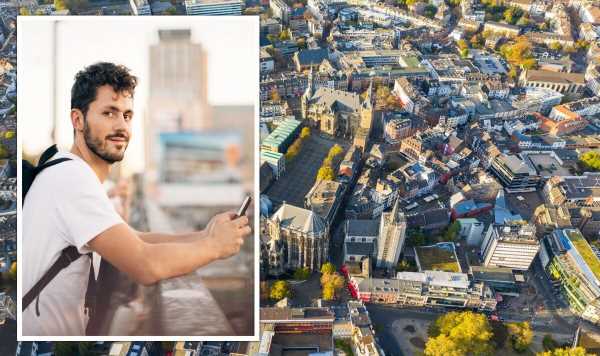 King Charles to be a travelling monarch says Arbiter
We use your sign-up to provide content in ways you've consented to and to improve our understanding of you. This may include adverts from us and 3rd parties based on our understanding. You can unsubscribe at any time. More info
The InterNations Expat Insider survey asked expats around the globe to rate their home. Germany ranked near the bottom of the table, in place 42 out of 52 countries.
Germany scored badly when it came to housing, digital life and language and many expats struggled to settle in.
Over half of expats find it hard to find housing in Germany, which is more than twice the global average.
Expats generally find it very hard to live in Germany without speaking German with almost half feeling unhappy about the language.
More than half of the expats surveyed felt that German was a very difficult language to learn and said they'd struggled to grasp it.
However, one British expat thought that Germany's lack of digital infrastructure was the main obstacle to life.
They said: "I really hate German bureaucracy. Especially the fact that nothing is digitised!
"It takes forever to get in touch with the local Ämter (services) to discuss residence permits and the like."
Over half of the expats surveyed found it difficult to deal with the local authorities in Germany.
On the other hand, expats thought Germany had an impressive level of job security and a good work-life balance.
One expat said: "I love the stability of life in Germany. The work-life balance is great, and so is the respect given to employees."
Germany scored the second highest worldwide for work-life balance with only Ireland scoring higher.
Over 90 percent of expats also felt positively about the German economy and the local job market.
Germany was also ranked as a very safe country and scored in the world's top 10 when it came to safety and security.
An expat from the USA said: "I feel really safe here. There is little to no violence."
Although many expats felt the country was safe, just under 40 percent weren't happy with their social life in Germany.
Around three in 10 expats struggled with getting used to the local culture and almost a quarter didn't feel welcome there.
While Britons often settle in Germany's major cities such as Berlin and Frankfurt, there's also a smaller destination that packs a punch.
Aachen in the far west of Germany has a population of just 260,000 but is rated very highly by expats.
The city borders the Netherlands and Germany and its main attraction is its cathedral which was founded in 800 AD.
The spa city is also famous for its hot springs and many tourists visit for a relaxing break.
Source: Read Full Article