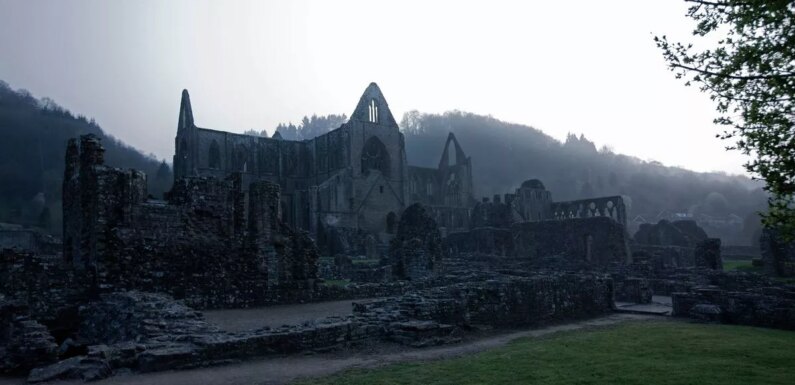 It's finally spooky season and we Brits love a ghoulish adventure – and now you can head to some of the most haunted villages in Britain. One such ghostly village is the perfect staycation spot for Halloween thanks to having no less than 12 alleged ghosts which you might see as you wander the streets.
The pretty area of Pluckley has what many other English villages do – a picturesque church, a school, a wide range of clubs and societies. Plus, of course a number of shops, pubs and restaurants to enjoy while you're there.
However, while it's in the beautiful countryside with orchards and grazing land, the village is also so old that it apparently had a mention in the Domesday Book under a similar name – and even has evidence of activity during the Roman times meaning its history is long.
READ MORE: 'I accidentally moved to 'most haunted town' – I've felt ghosts and heard screams'
Check out our travel section for more holidays, travel news, hacks, flight secrets and more…
Pluckley also has an Anglo-Saxon origin church, a history of taking part in the peasant uprisings of the Middle Ages and played a vital role in the logistics of World War I. What comes with such a long and rich history? Upset and angry spirits that have been left behind of course…
Pluckley has a reputation for being the most haunted village in Britain and has even been given the title by the famous Guinness Book of Records. There are believed to be a minimum 12 ghostly inhabitants in the small village – although many believers claim there are more.
This apparently includes the ghost of a traveller woman who drowned in a stream in the area, the infamous hanging body of a schoolmaster and even a woman who haunts the churchyard of St Nicholas's…. do you dare to venture into Pluckley?
The village also claims to have the spectre of the highwayman hid in a tree at the Pinnock, a phantom coach and horses has been seen in several locations around the village, a colonel who hanged himself in Park Wood, the man smothered by a wall of clay who drowned at the brickworks and the spirit of a miller.
Plus, three ghostly ladies… The Lady of Rose Court is said to have poisoned herself in despair over a love triangle and the White Lady – a young woman apparently buried inside seven coffins and an oak sarcophagus who haunts St Nicholas's Church. Finally, the Red Lady, reputedly a member of the Dering family – who owned the parish from the 1500s – haunts the churchyard too. A small white dog has also been reported in the same location.
John Charnock, CEO of StressFreeCarRental.com said: "Those hoping to embrace the supernatural are in luck because there are plenty of creepy villages in the UK. Britain has a long and gruesome history, so it is no wonder that there are so many alleged spooky sightings. Who needs expensive immersive horror experiences when the UK is home to some of the creepiest villages in the world?
"From Roslin in Scotland said to be home to the mummified head of Jesus Christ to possible evidence of zombies and vampires in Wharram Percy, the UK is full of chilling destinations. Those planning to take a road trip to visit these locations this Halloween should check their cars before heading home in case they have any unwanted visitors lurking in the back seat."
Other apparently haunted villages in the UK – there are a lot of them as we are a rather old nation after all – include:
Clophill, Bedfordshire
Clophill is home to the 14th-century Church of St Mary's which was built facing the wrong direction, leaving many to believe that the church opened its doors to Hell. This explains its long history of hauntings, dark magic and satanic rituals. However, others speculate it is because it was built on top of an ancient leaper colony where those infected, as well as those suffering from the plague, were left to die. There have been multiple instances of the graveyards being attacked and desecrated in rumoured dark mass, witchcraft and Satanic rituals, meaning the location is a favourite for paranormal investigators.
Wharram Percy, Yorkshire
This deserted pre-medieval village in North Yorkshire was believed to have been abandoned by the 16th century. Ancient human bones excavated from the village show the people were burnt, mutilated, and dismembered and knife marks were found on 137 bones. Experts believe this is evidence of the villagers trying to stop corpses from rising from their graves and assaulting the living. Were zombies or vampires once a threat in the bustling Wharram Percy settlement?
Samlesbury, Lancashire
Samlesbury is a village in Lancashire, home to Samlesbury Hall, a haunted and historic house. The hall is renowned as one of the most haunted locations in Britain and has a ghostly reputation notorious amongst paranormal enthusiasts. Its spooky history includes the tragic tale of Dorothy Southworth who is said to roam the hall, a murdered and decapitated priest, and witch trials.
Roslin, Scotland
Roslin is home to the 500-year-old Rosslyn Chapel which is said to be haunted by several spirits and creepy artefacts. There are rumours that the chapel's original crypt, which has been sealed off for years, is home to the Holy Grail, and the mummified head of Jesus Christ. Aside from storing the head of the Son of God, there are stories of many spirits lurking in and around the chapel including a knight riding on horseback and a mysterious lady in white.
Lawers, Scotland
The abandoned village of Lawers is not as deserted as it looks. A 17th-century seer known as the Lady of Lawers still lurks among the ruins. She is said to have made many supernatural predictions, including ominously forecasting multiple deaths, which would later become true.
Tintern, Wales
Tintern is a village full of natural beauty and is a vibrant village community located in Wye Valley. However, it is home to the old church of St Mary's used by early monks to live until a fire swept through it causing it to become derelict. To this day, it is still said to be haunted by monks, and shadowy figures have frequently been spotted in the churchyard. There has also been evidence of satanic rituals in the church ruins, and locals say they steer clear because of a looming dark presence.
Ballygally, Northern Ireland
Ballygally lies on the Antrim coast and is home to the ghostly Ballygally Castle which has many ghostly residents. This includes Lady Isobel Shaw who has been haunting the castle grounds for over 400 years after being locked in a small room and trying to escape before falling to her death through a window. The castle is now part of the Hastings Hotel group, but ghostly appropriations are still seen wandering through the corridors and heard knocking at doors.
Source: Read Full Article