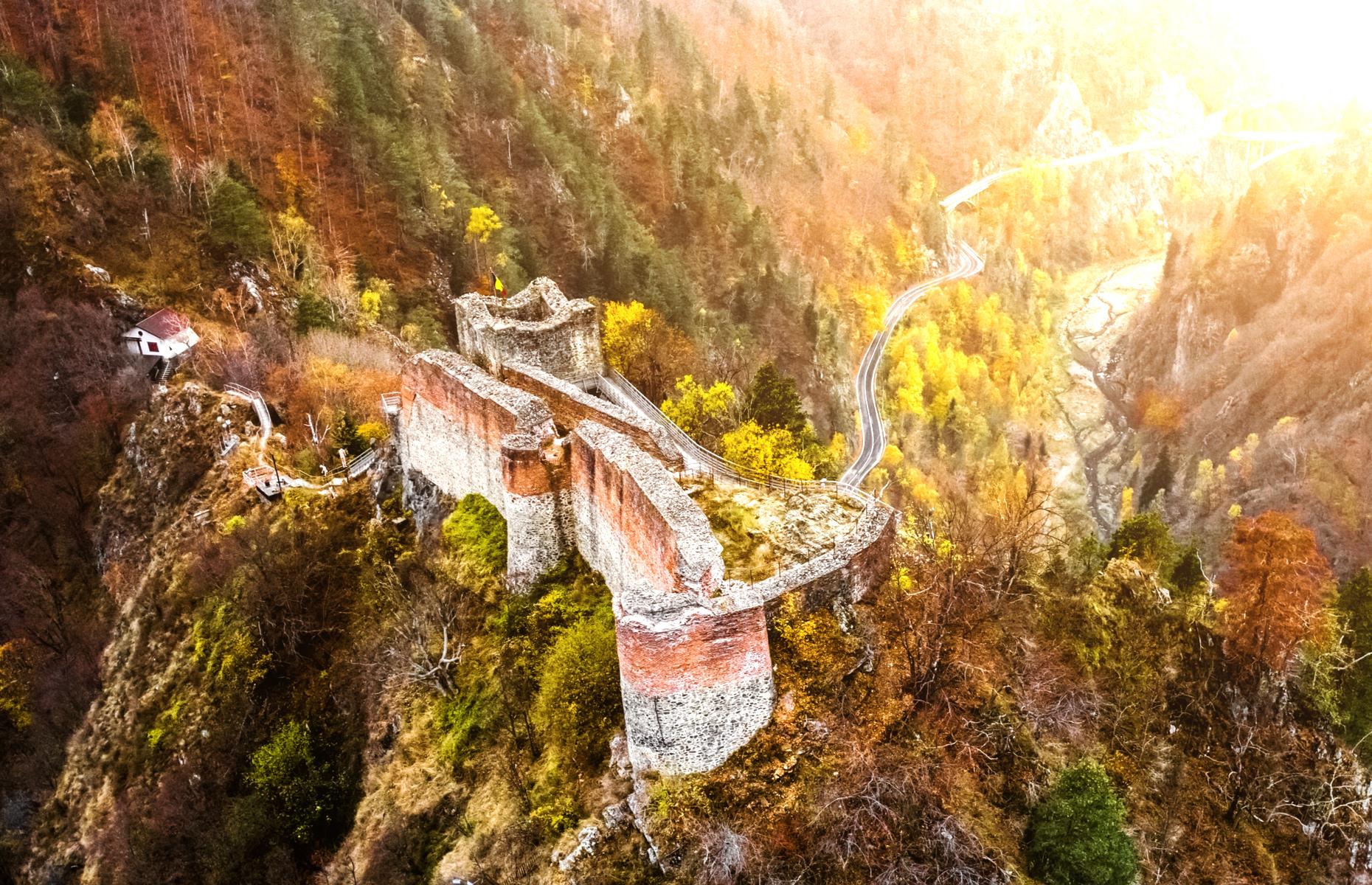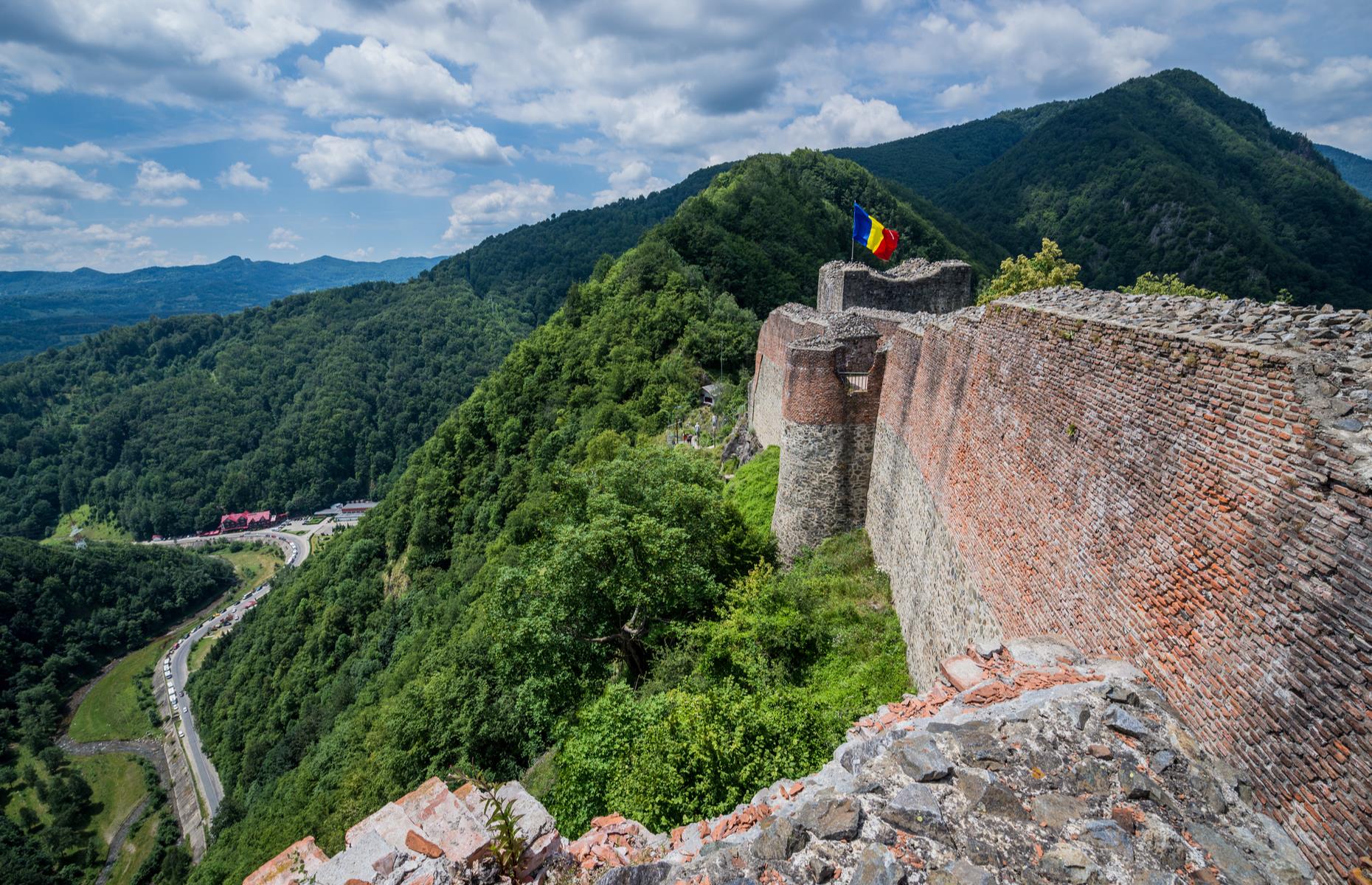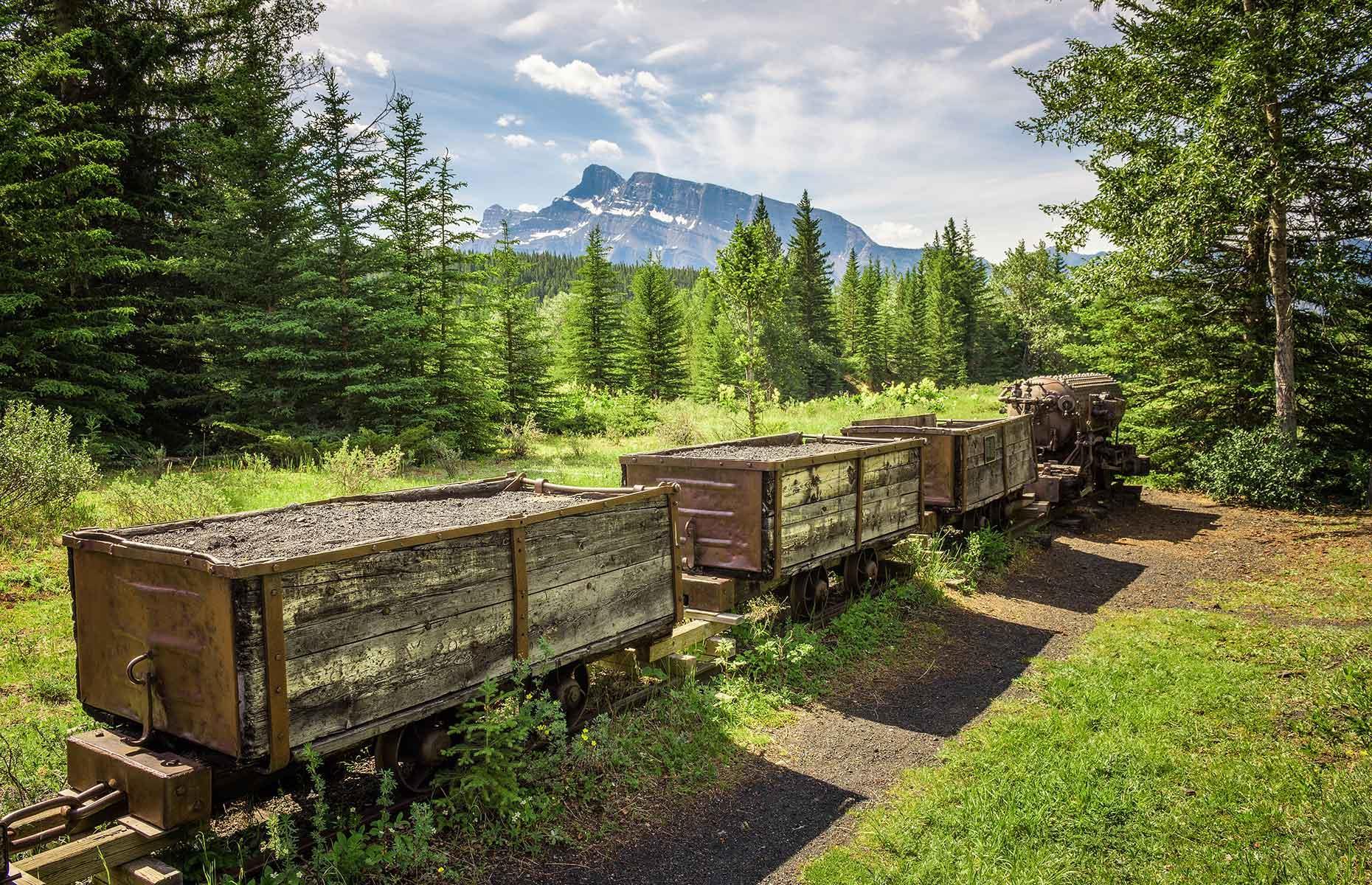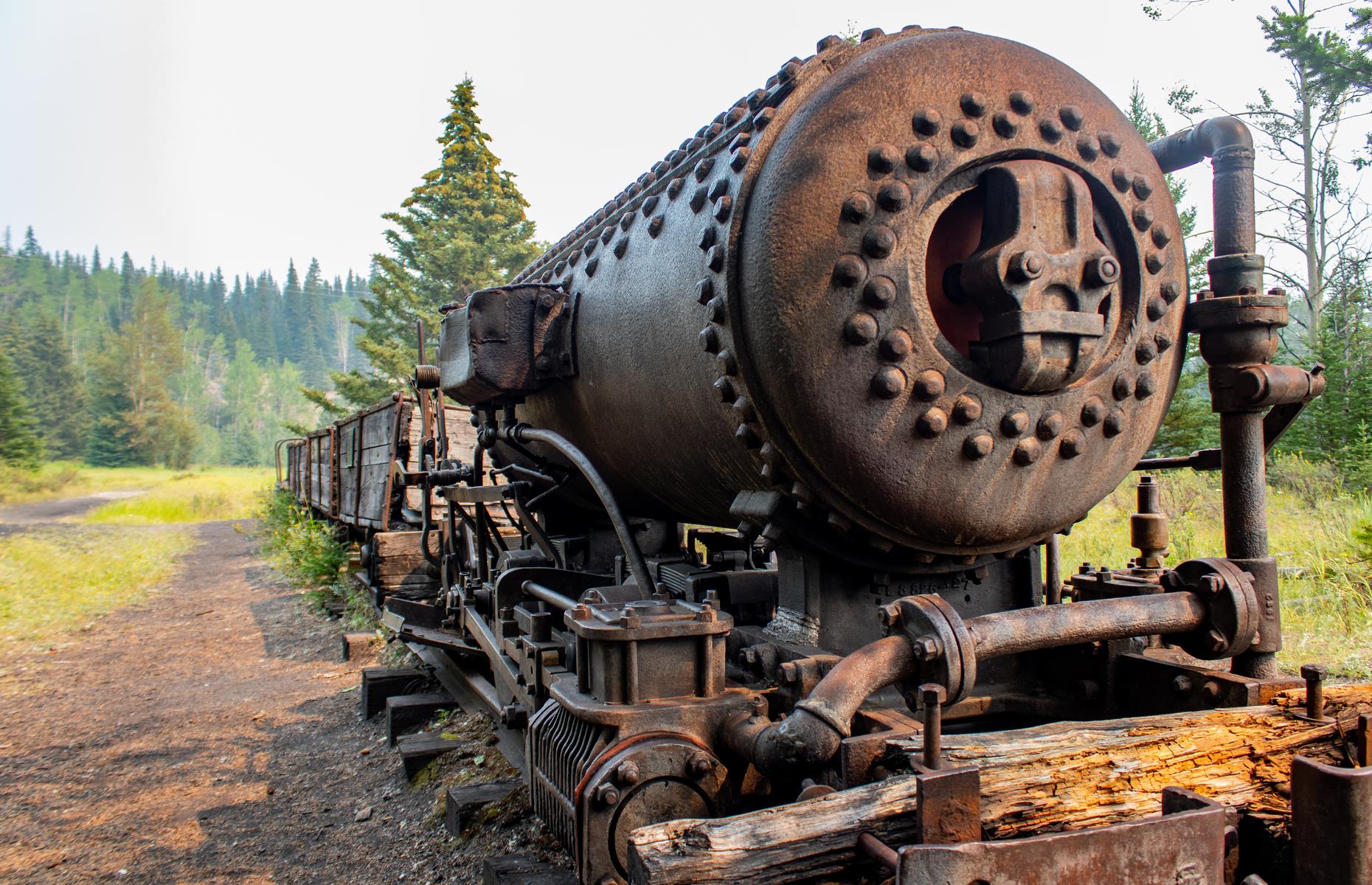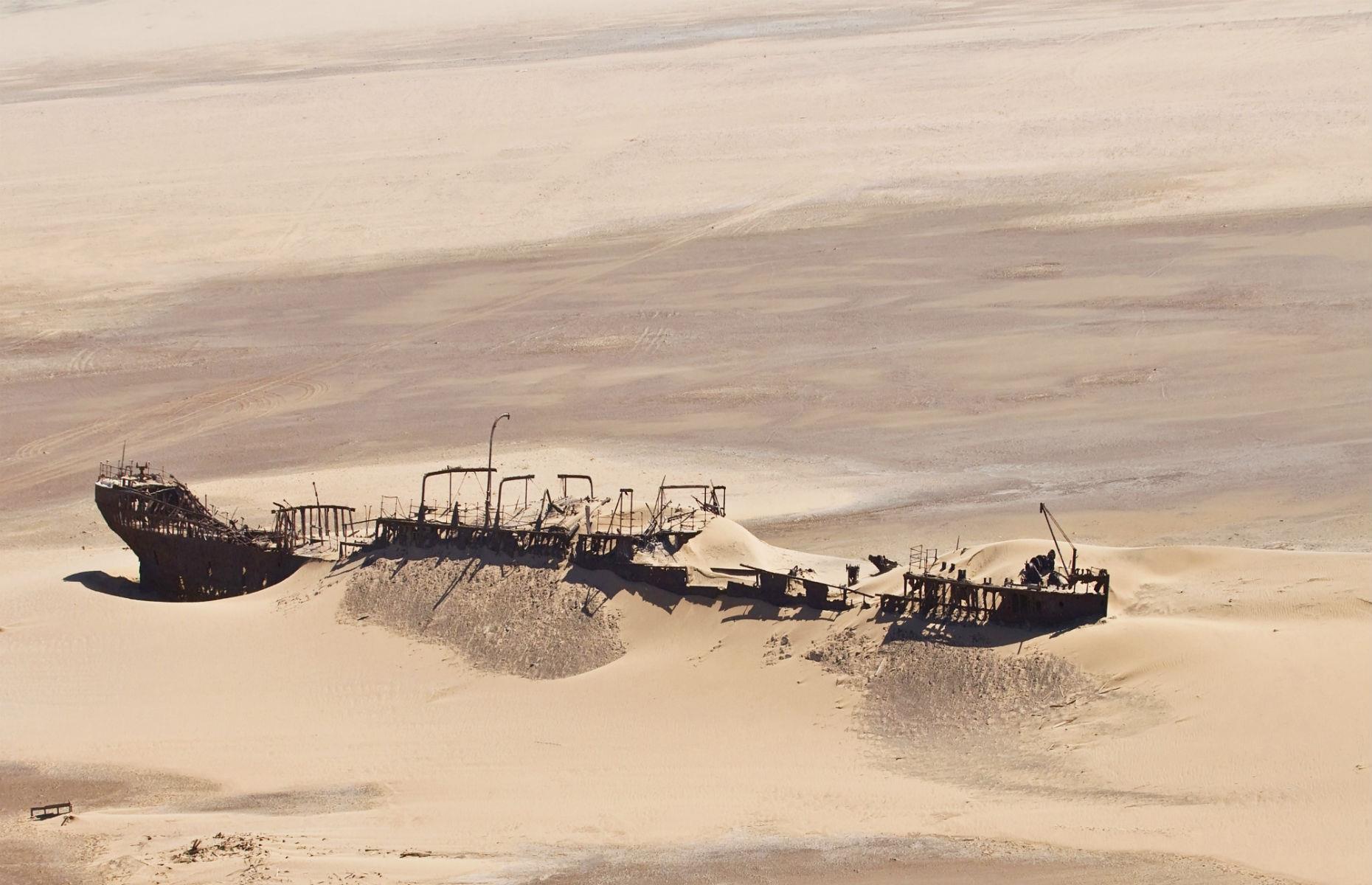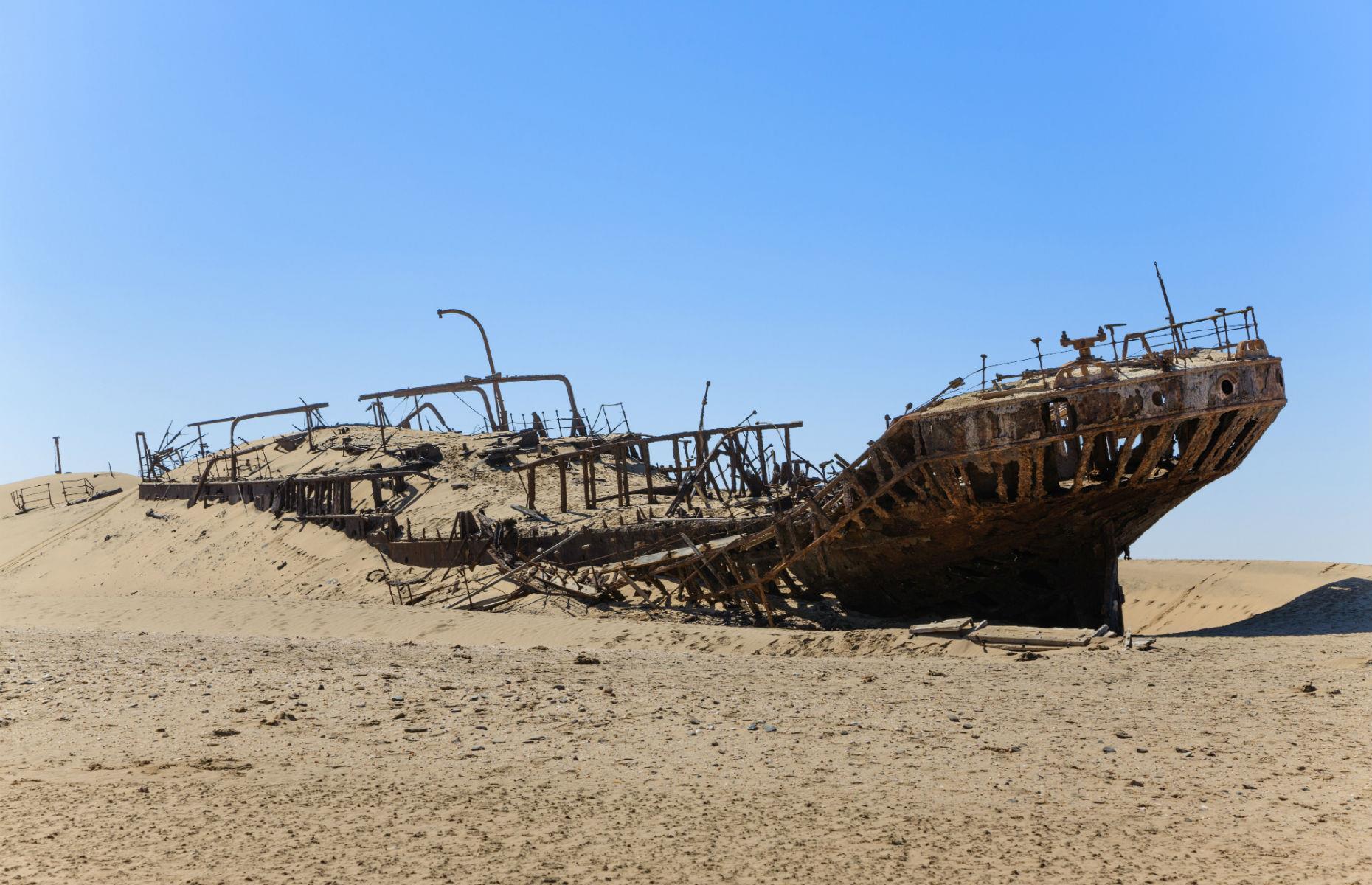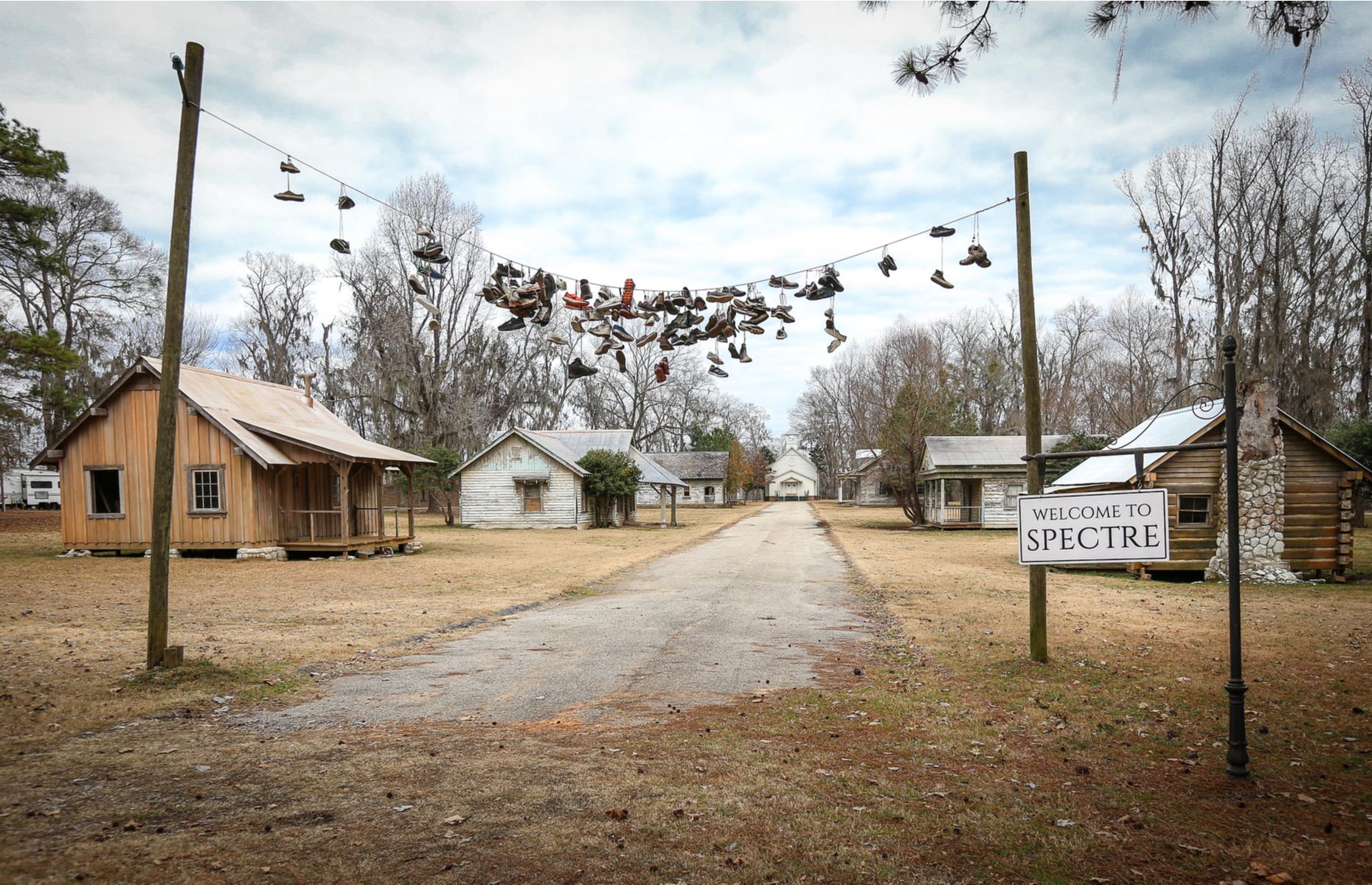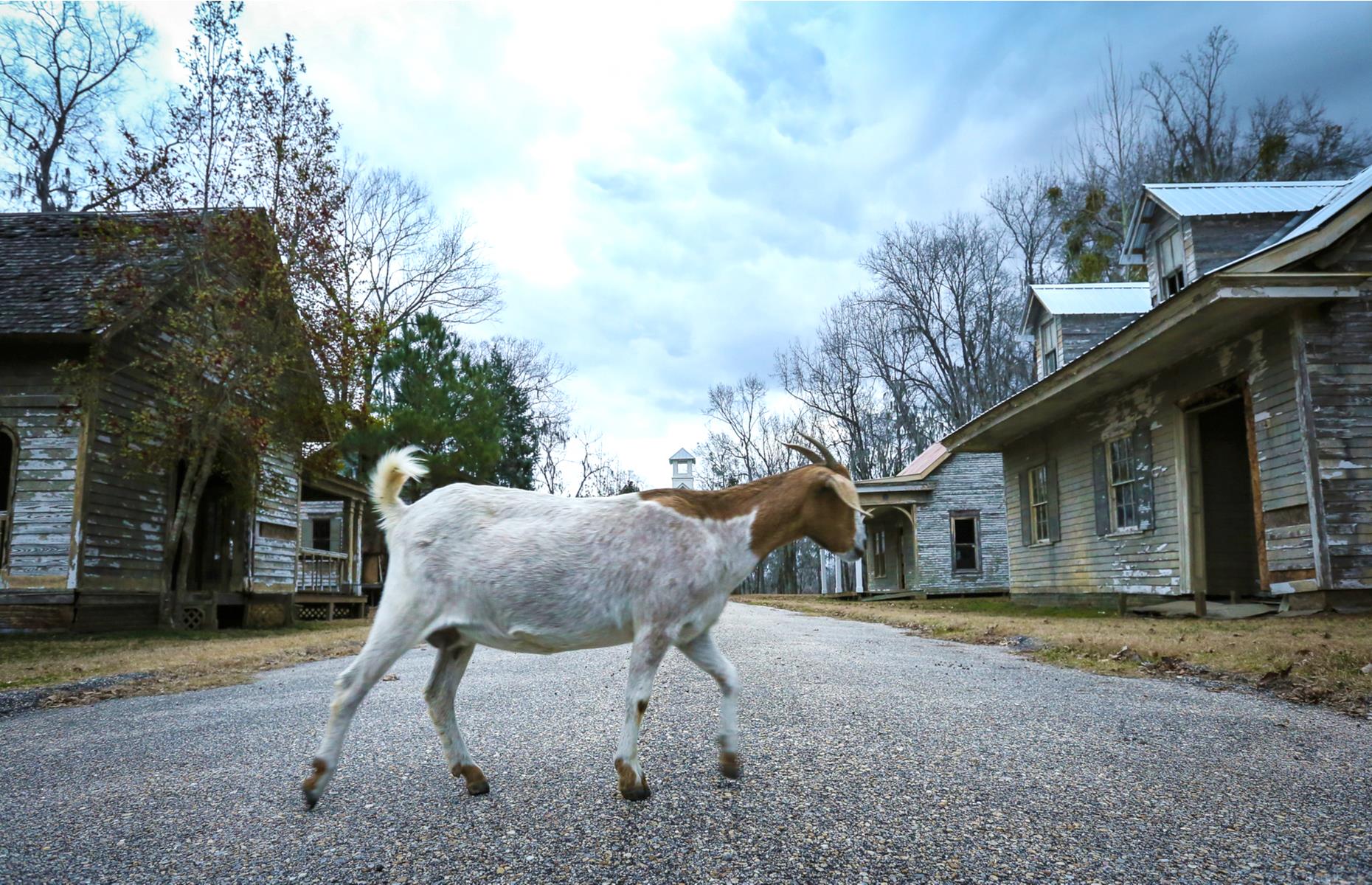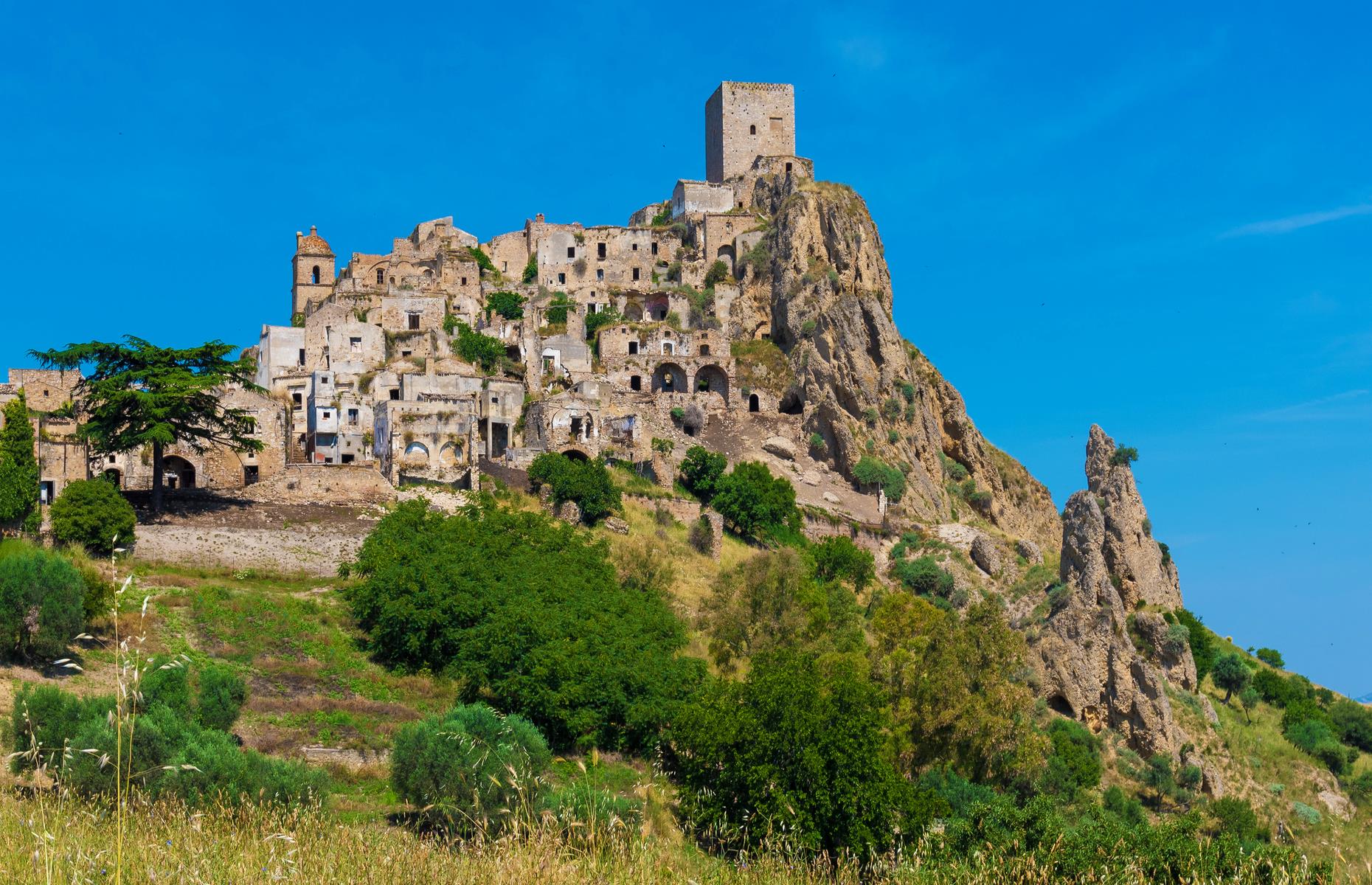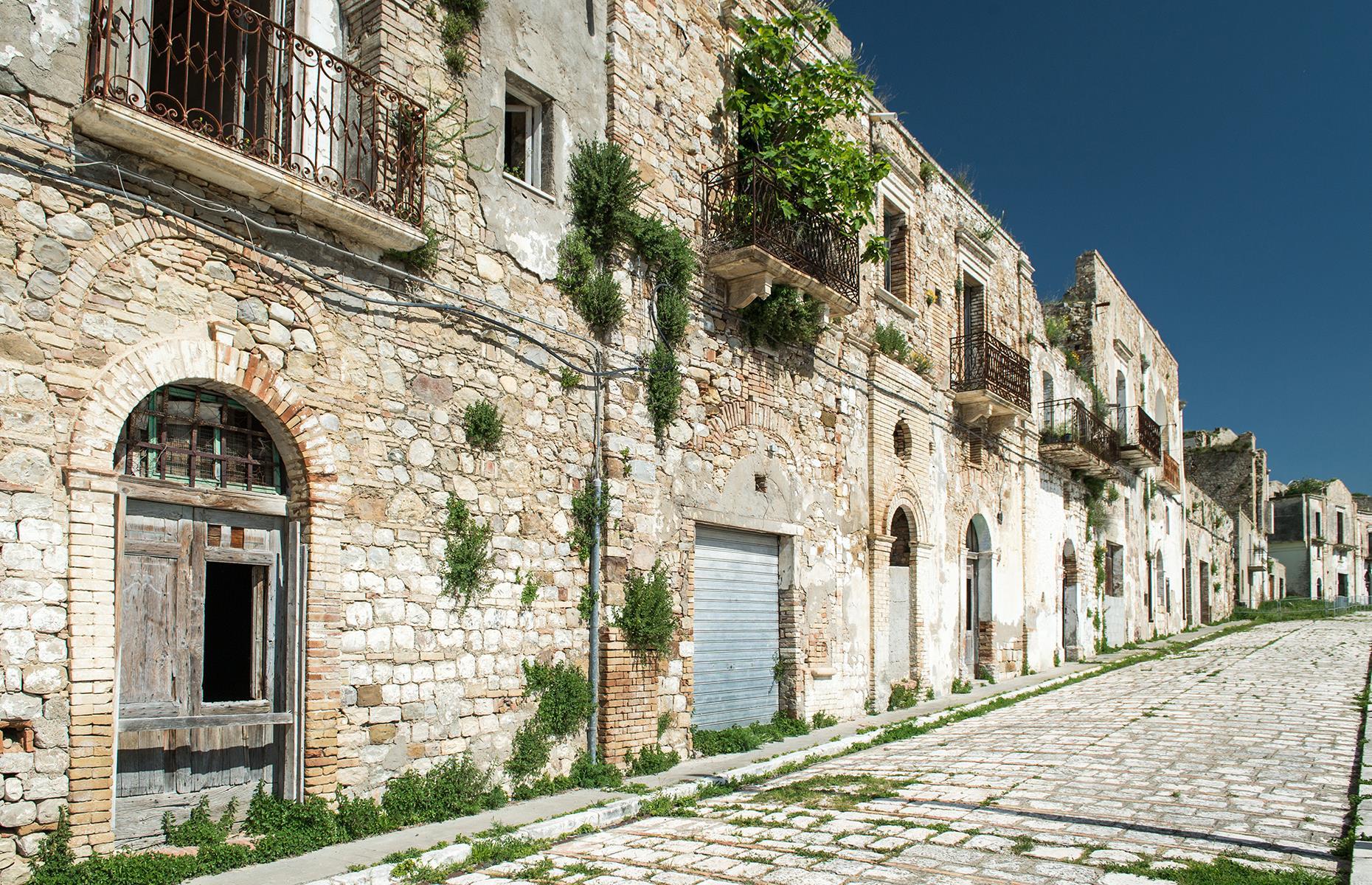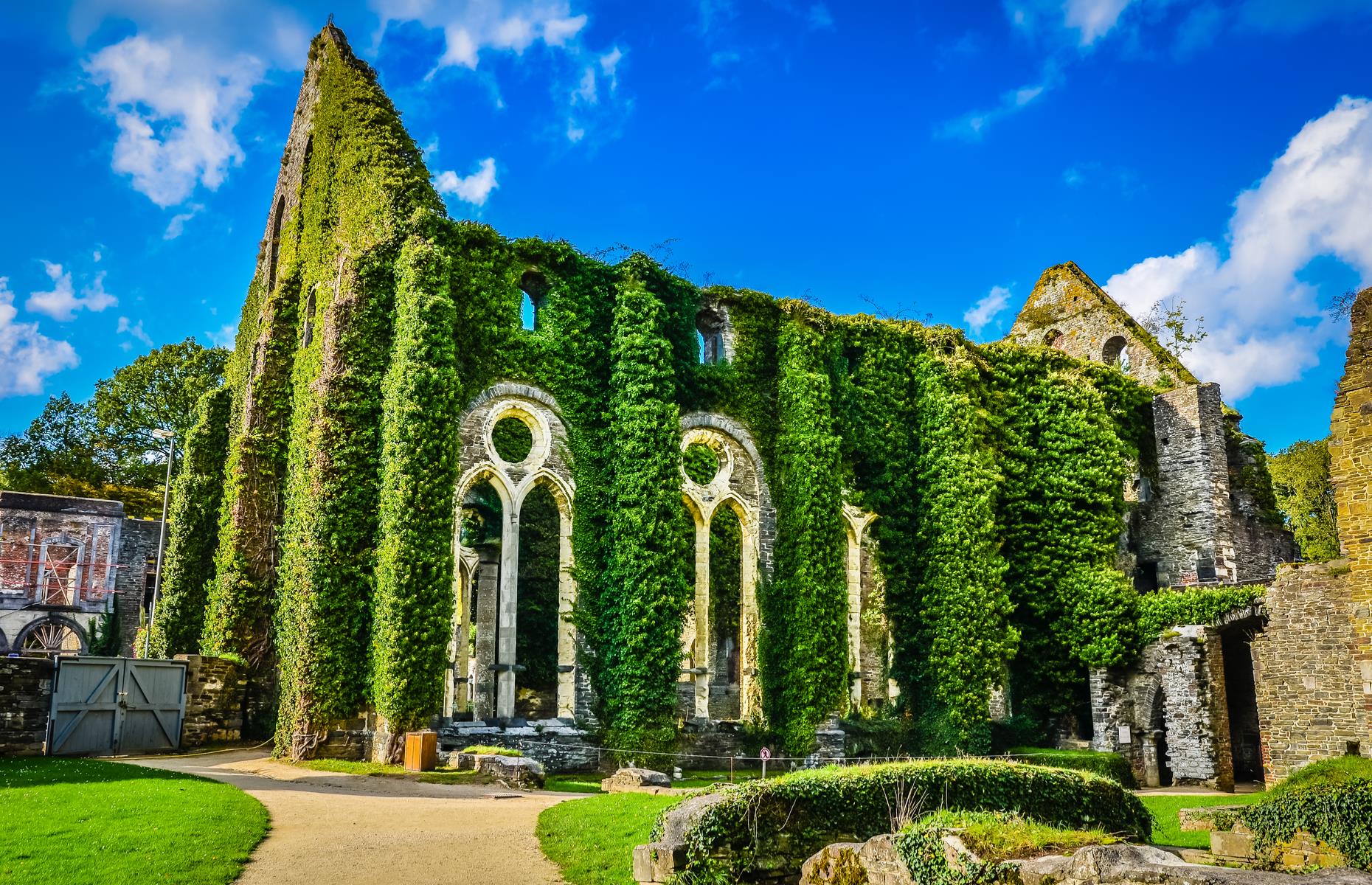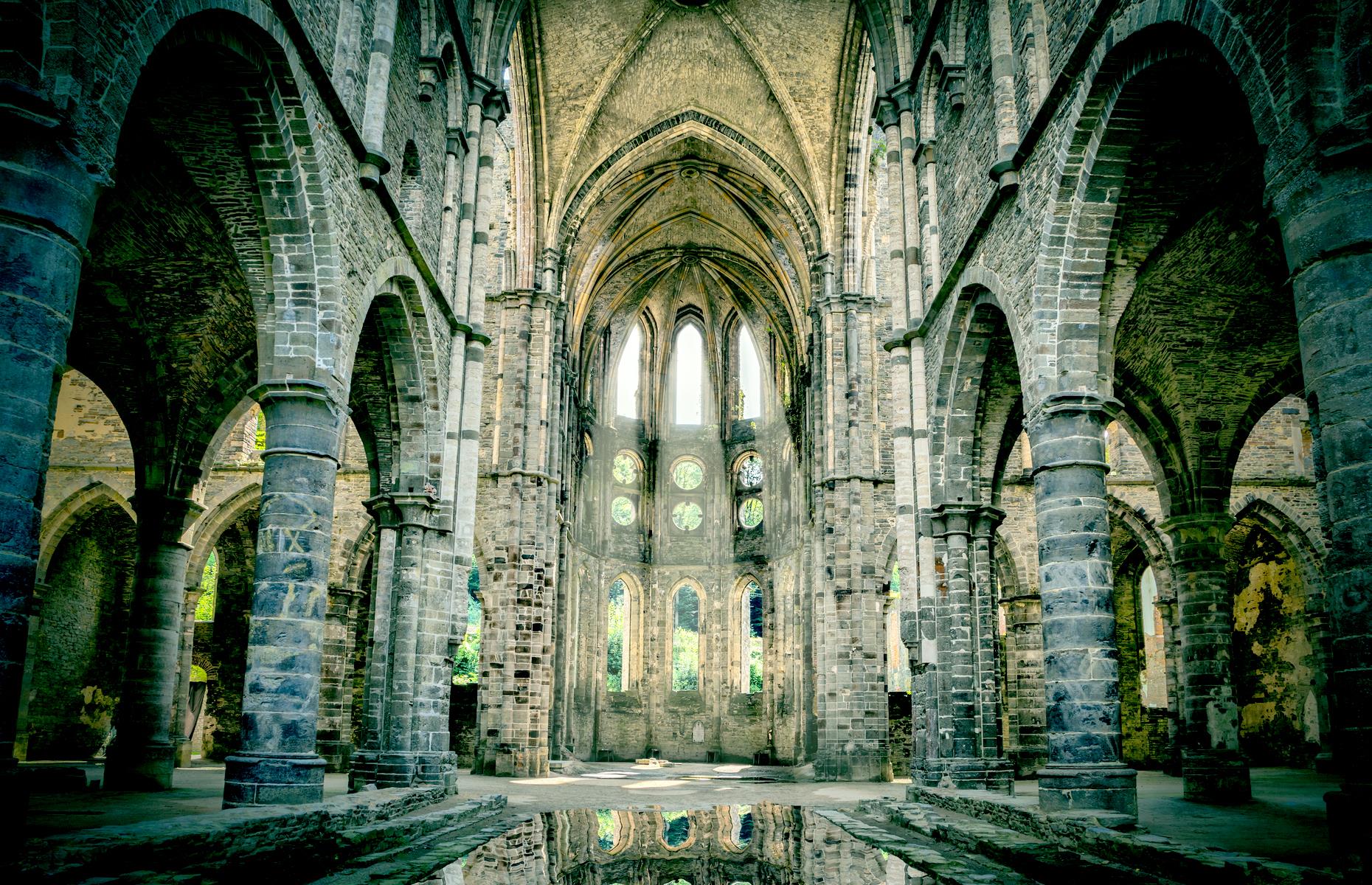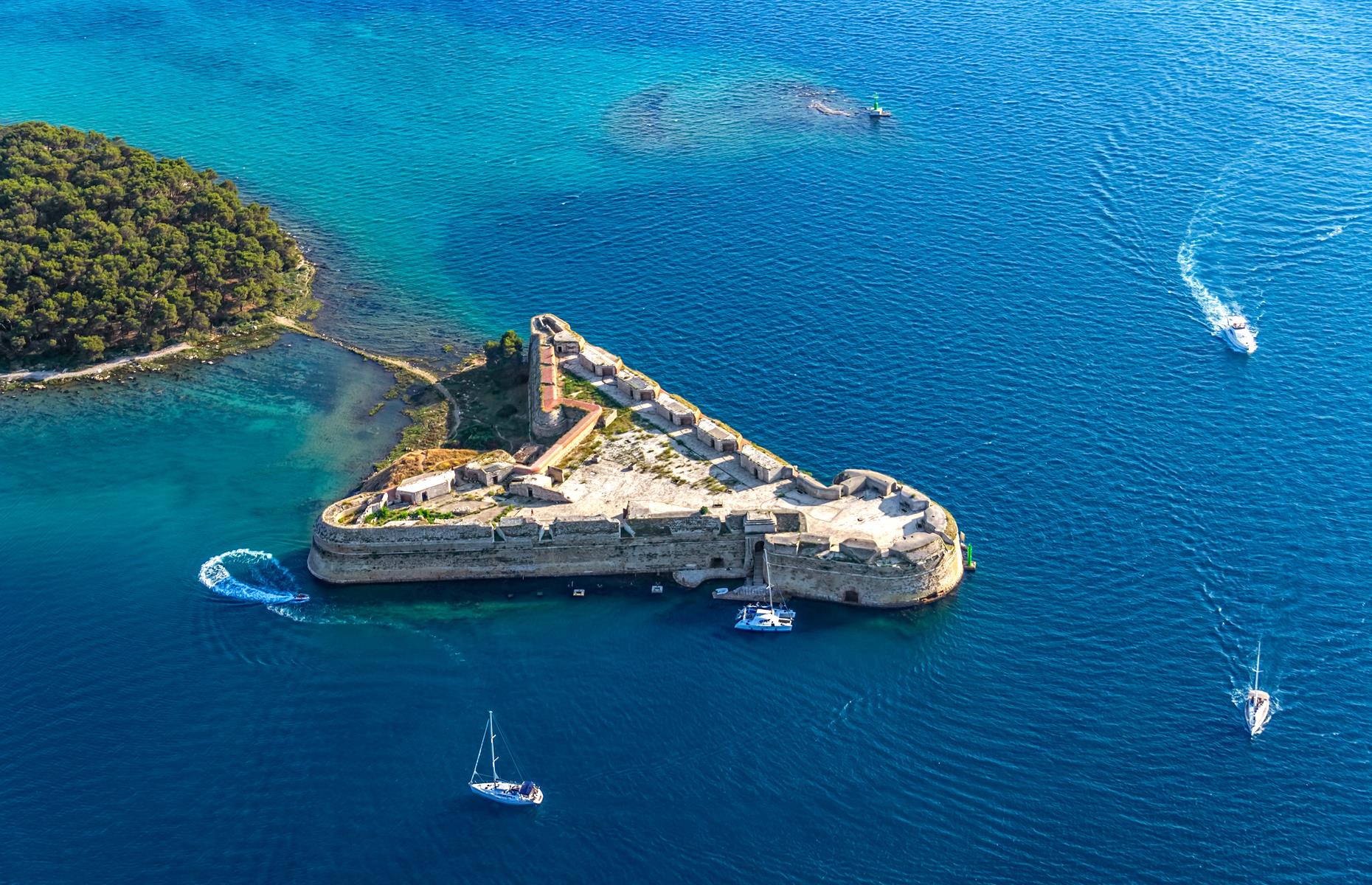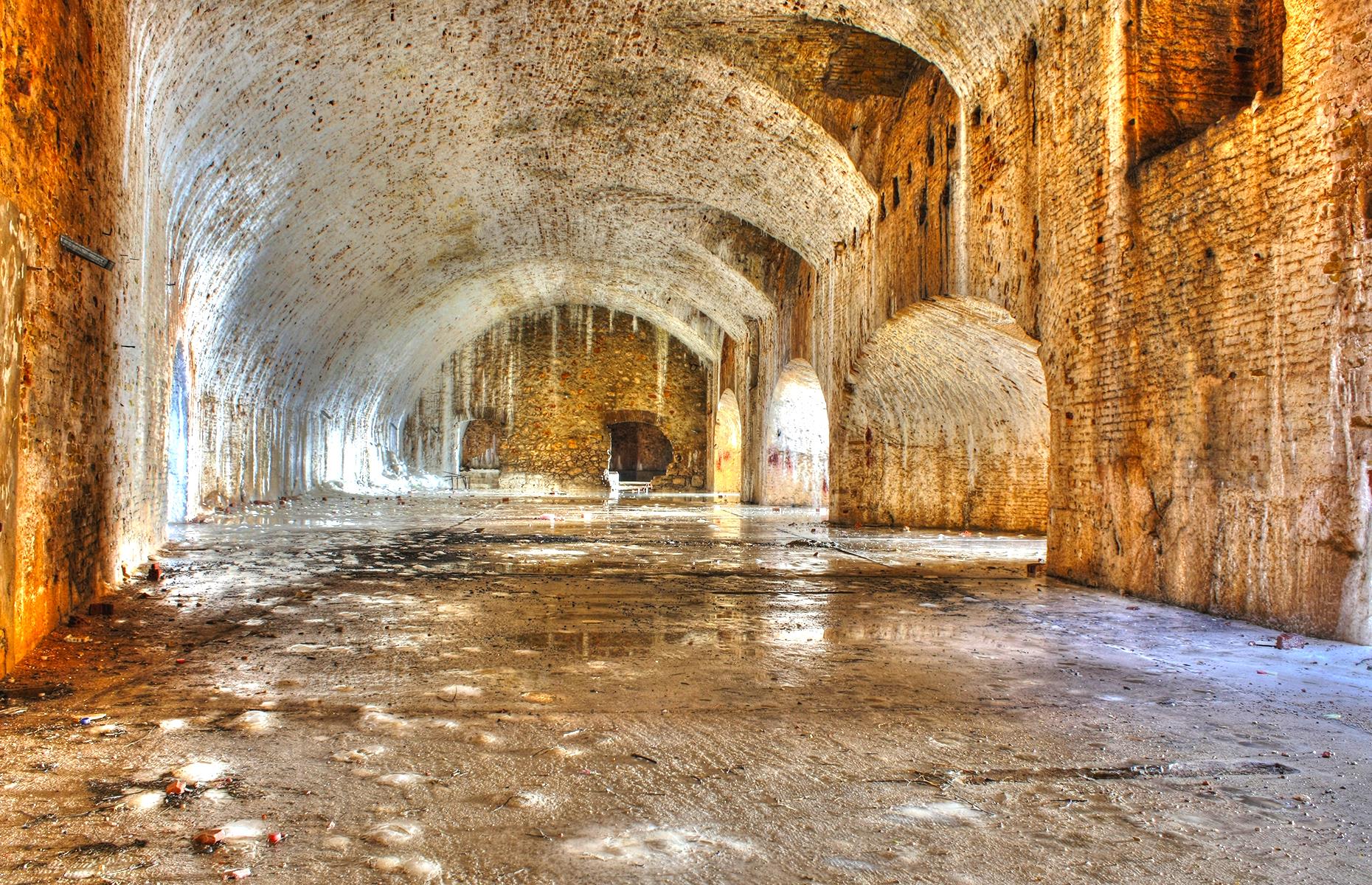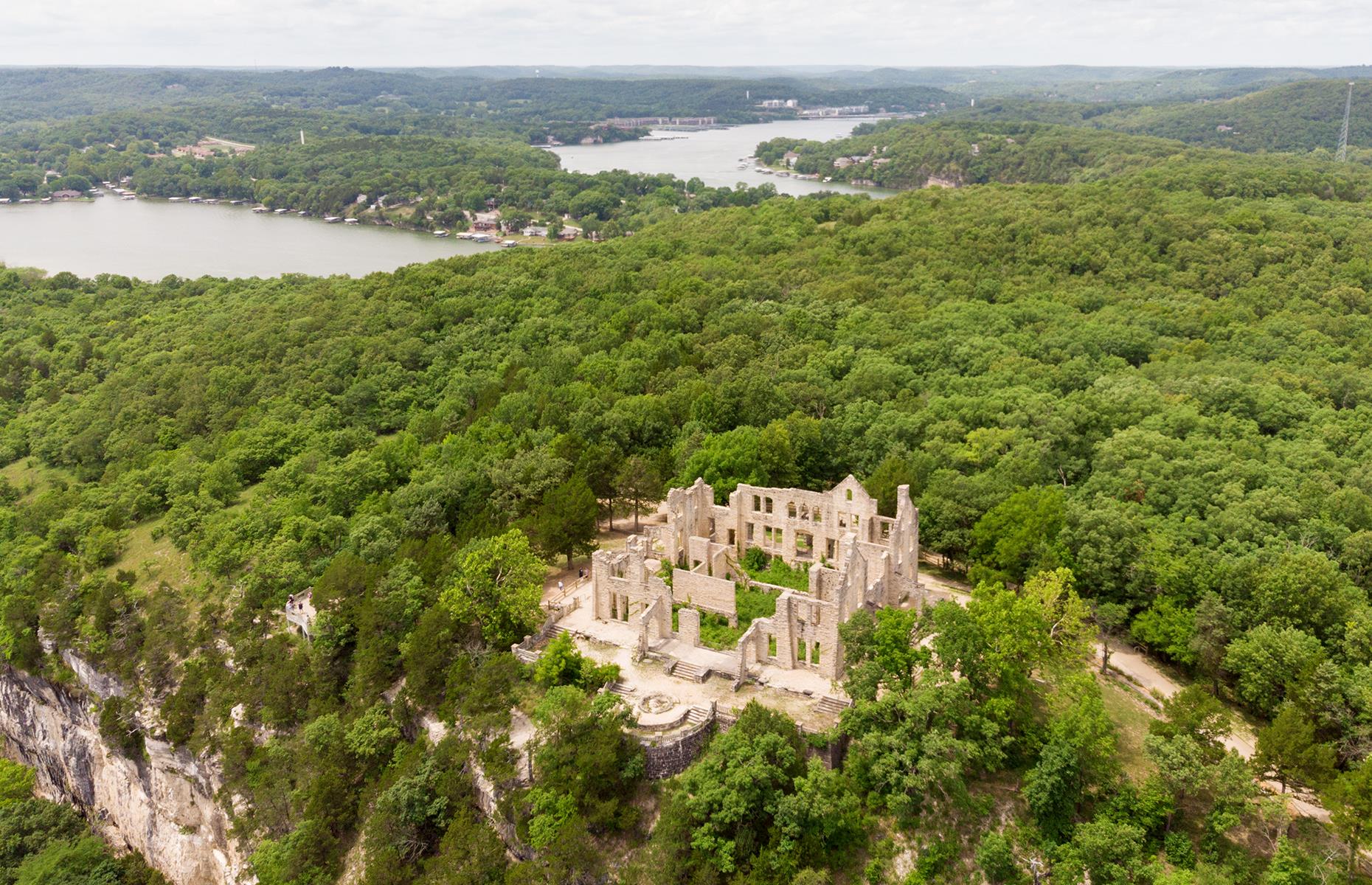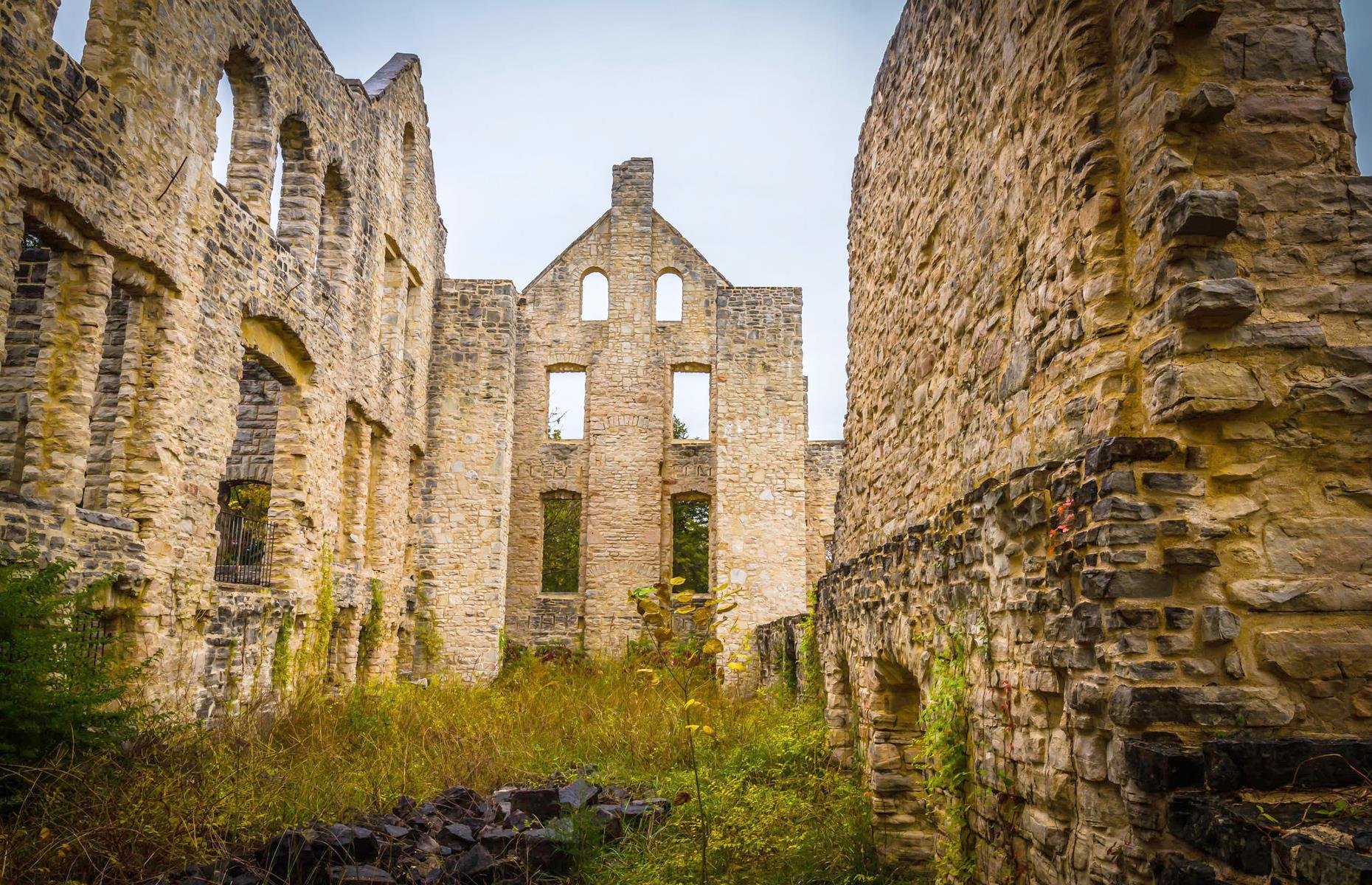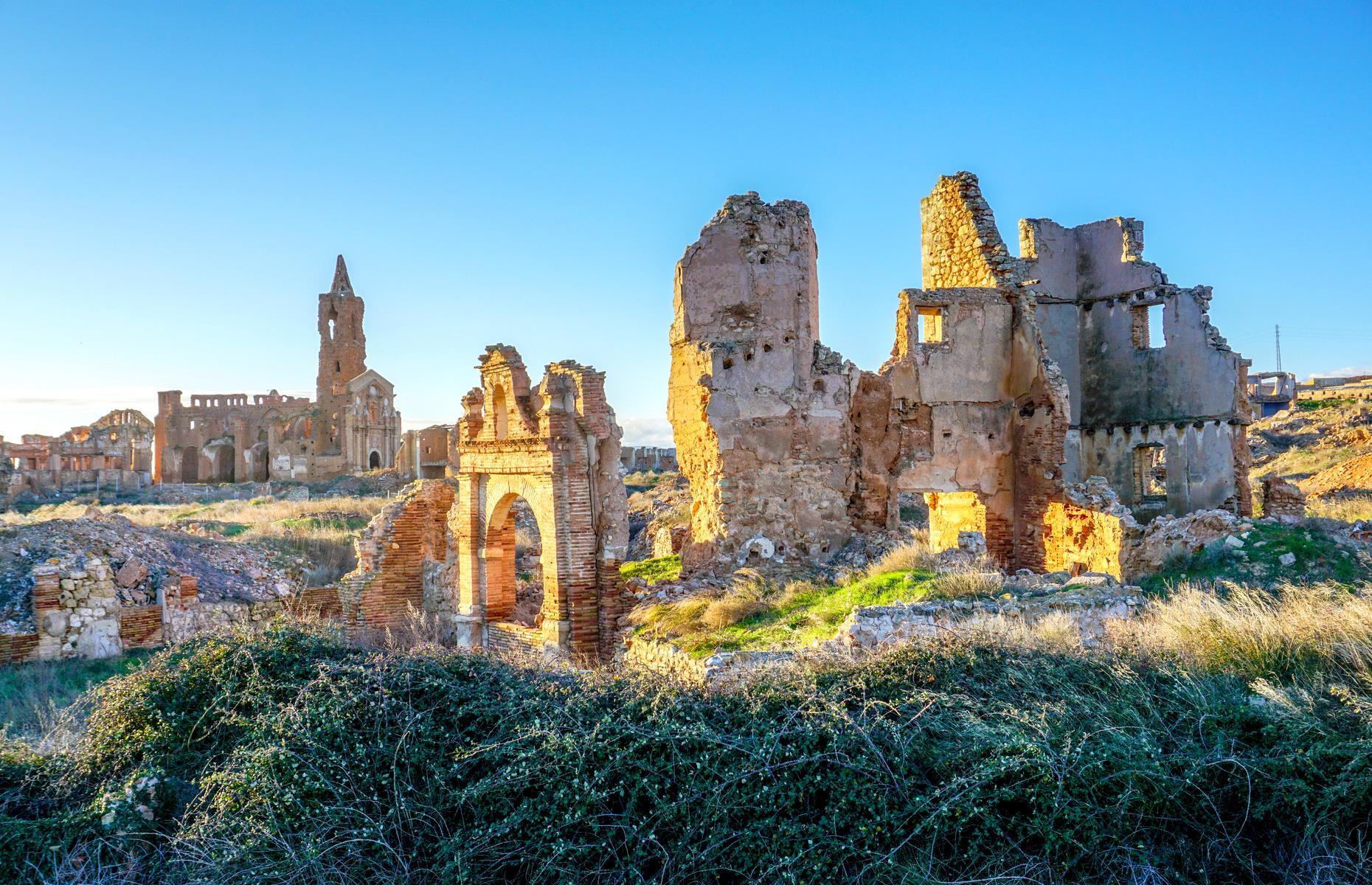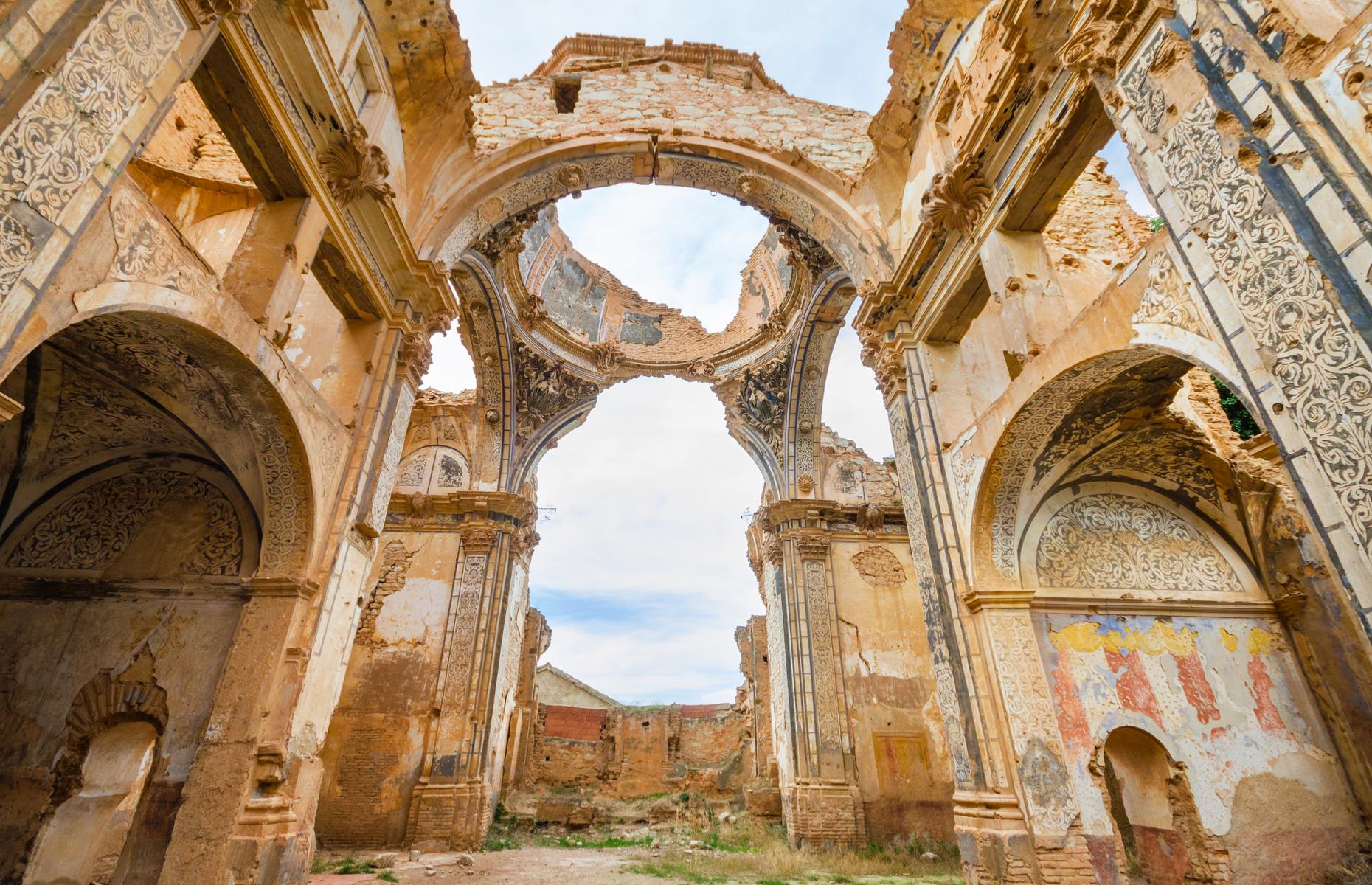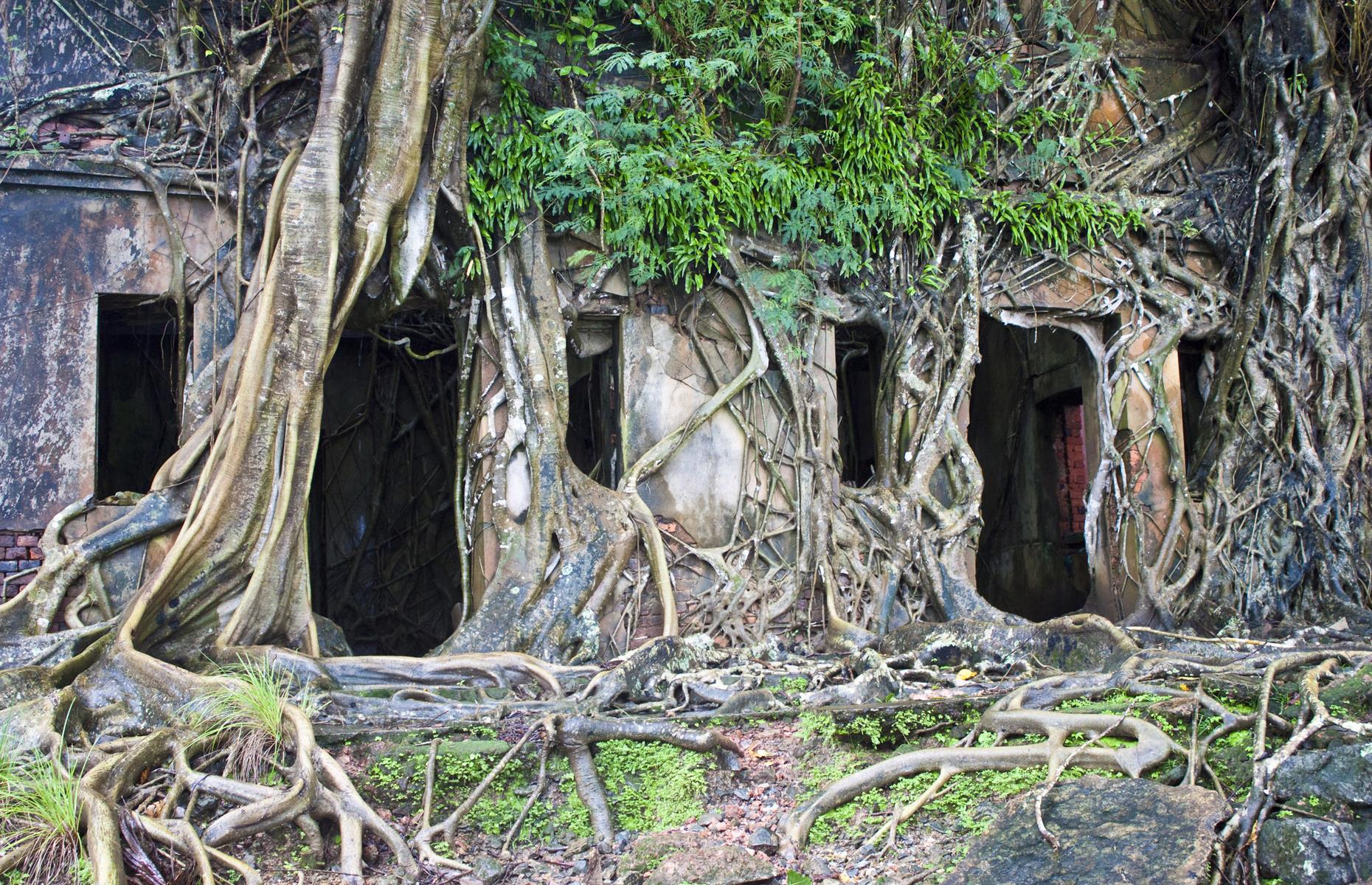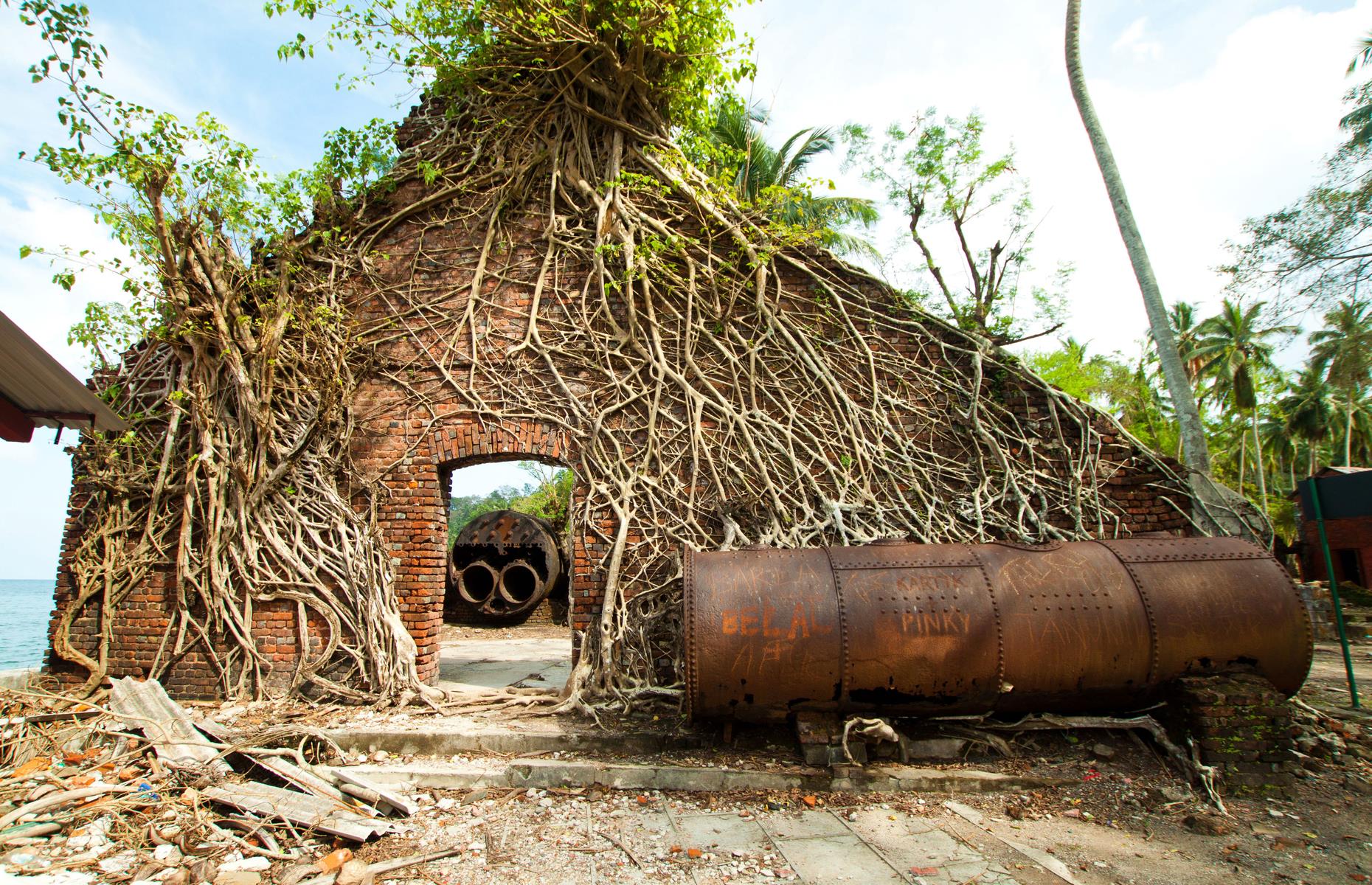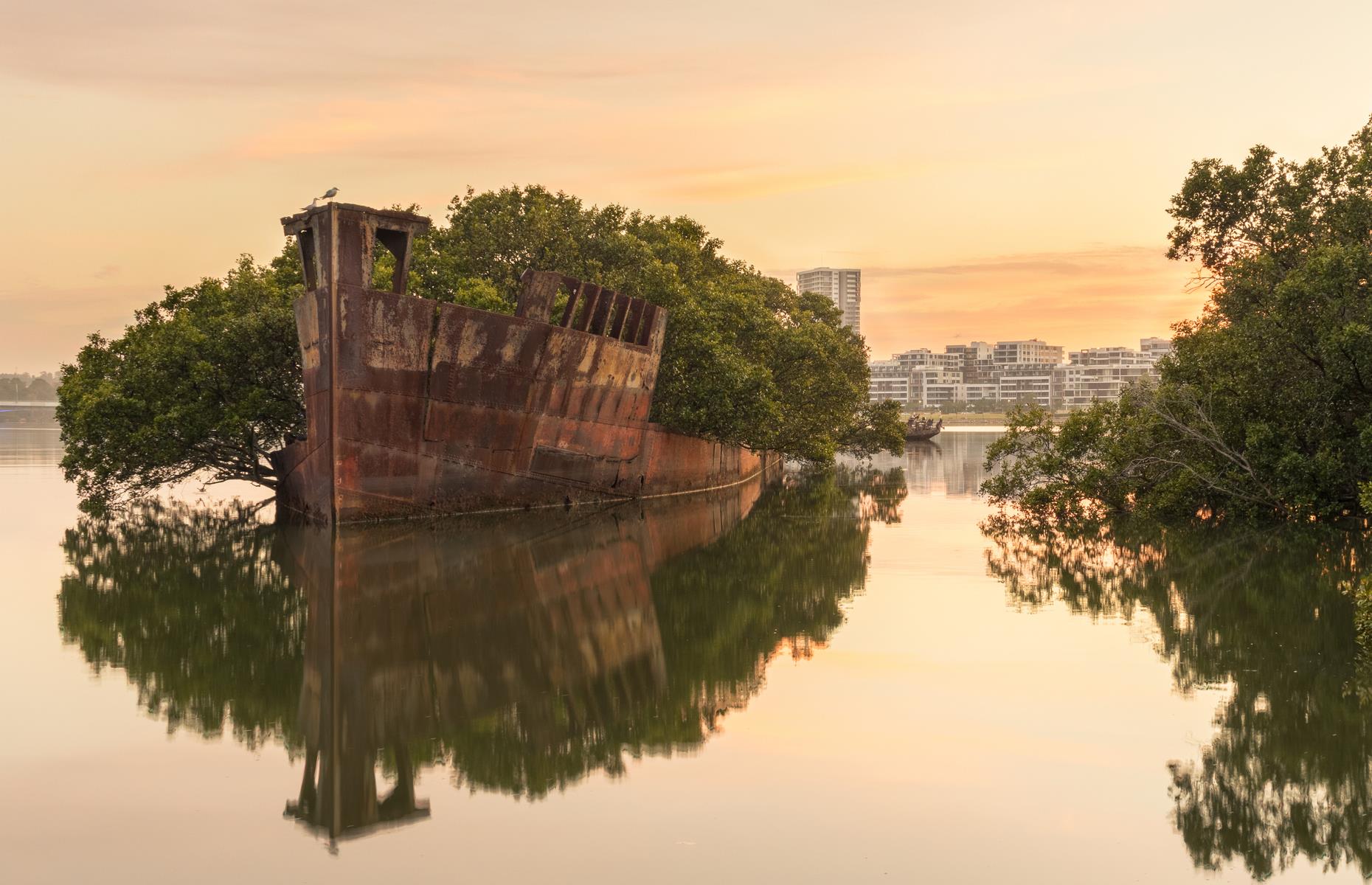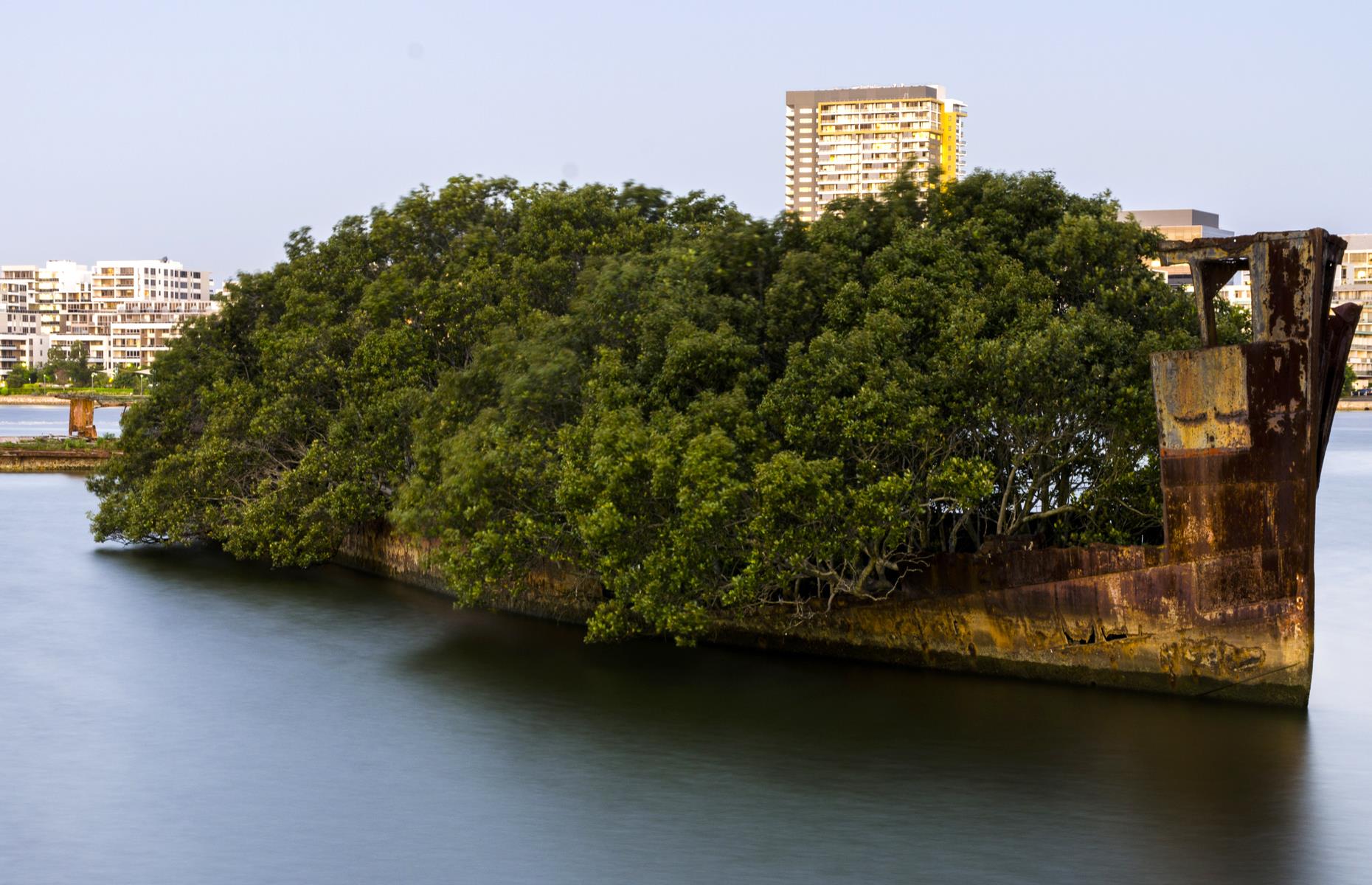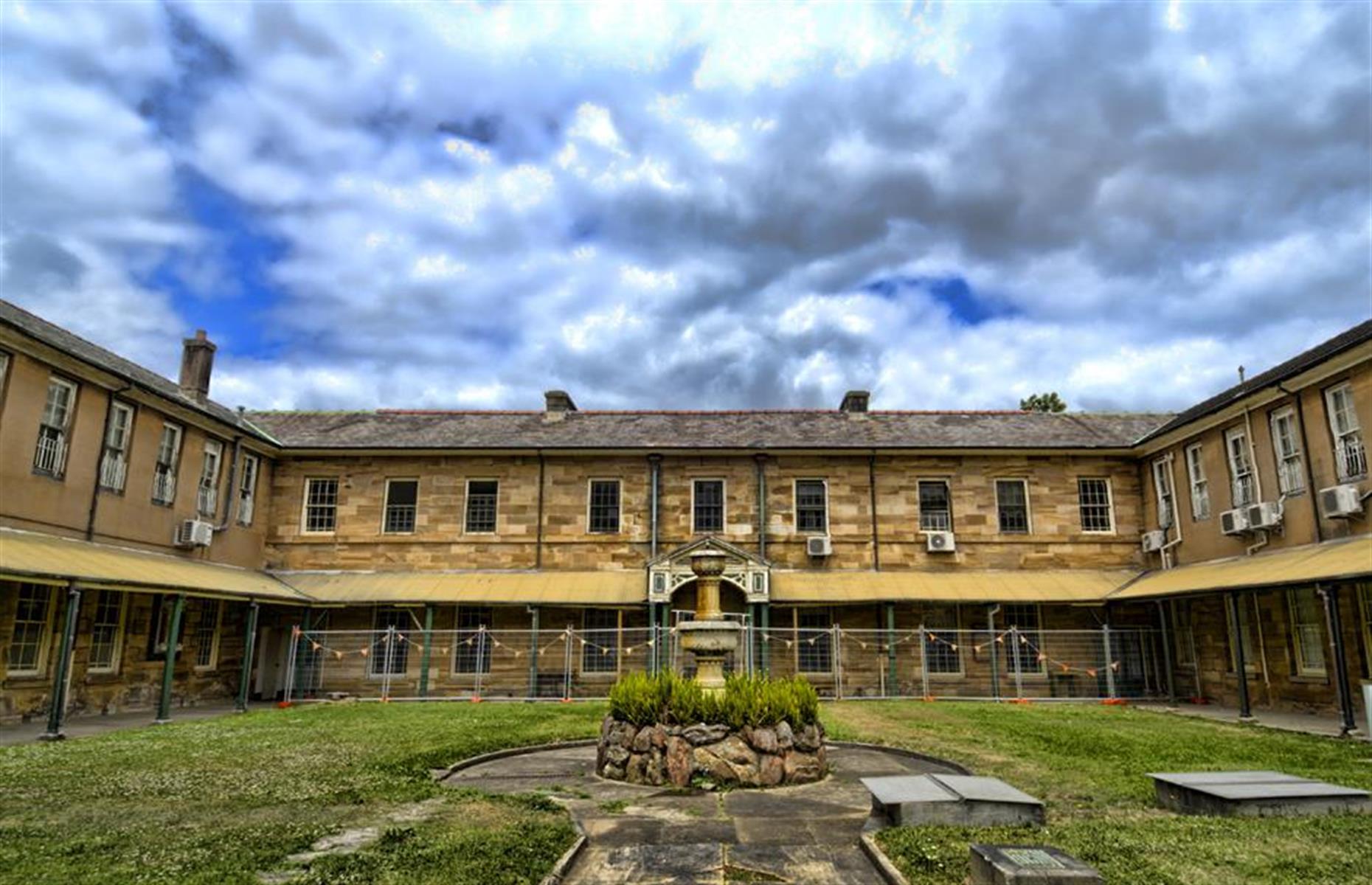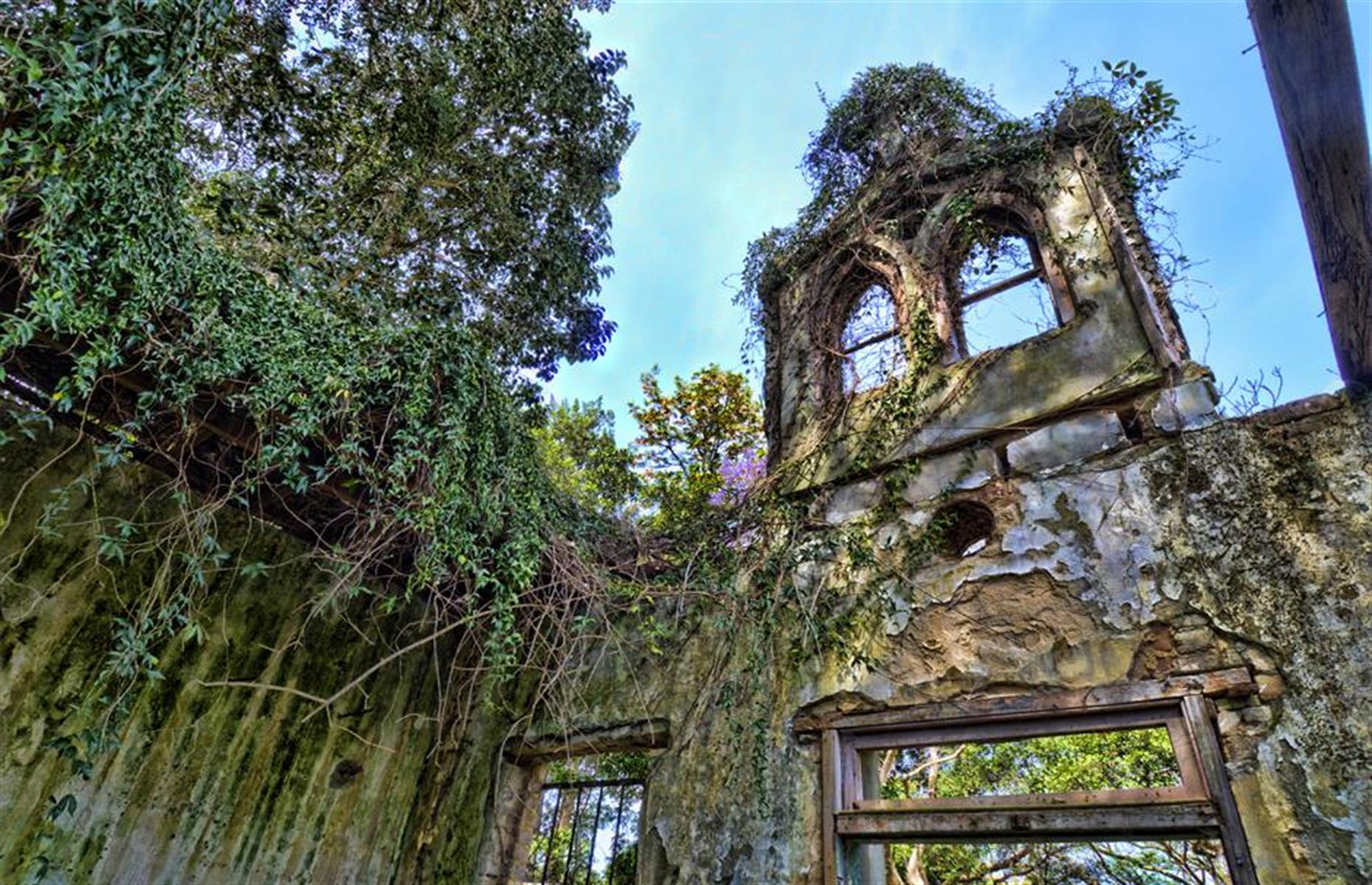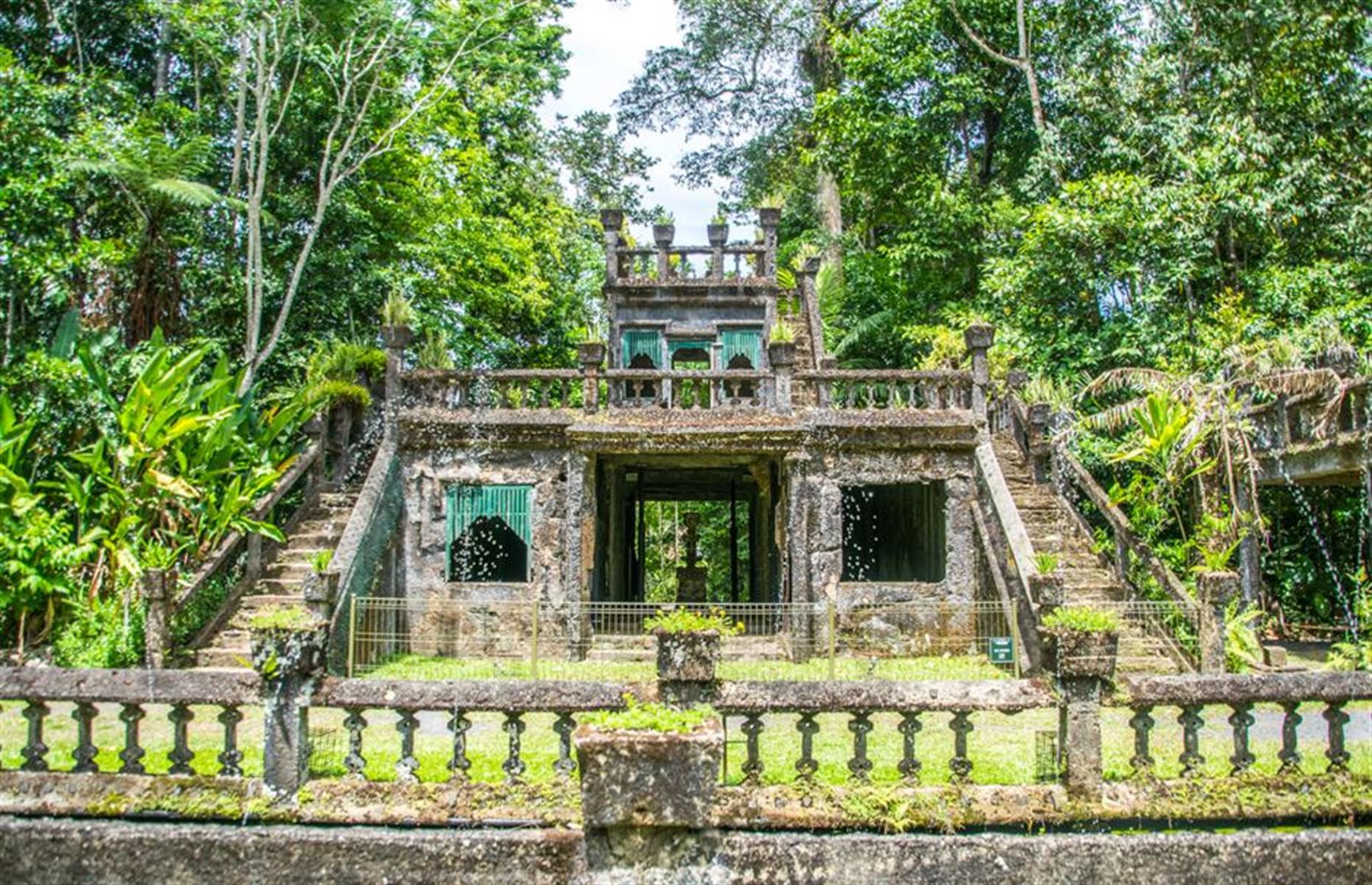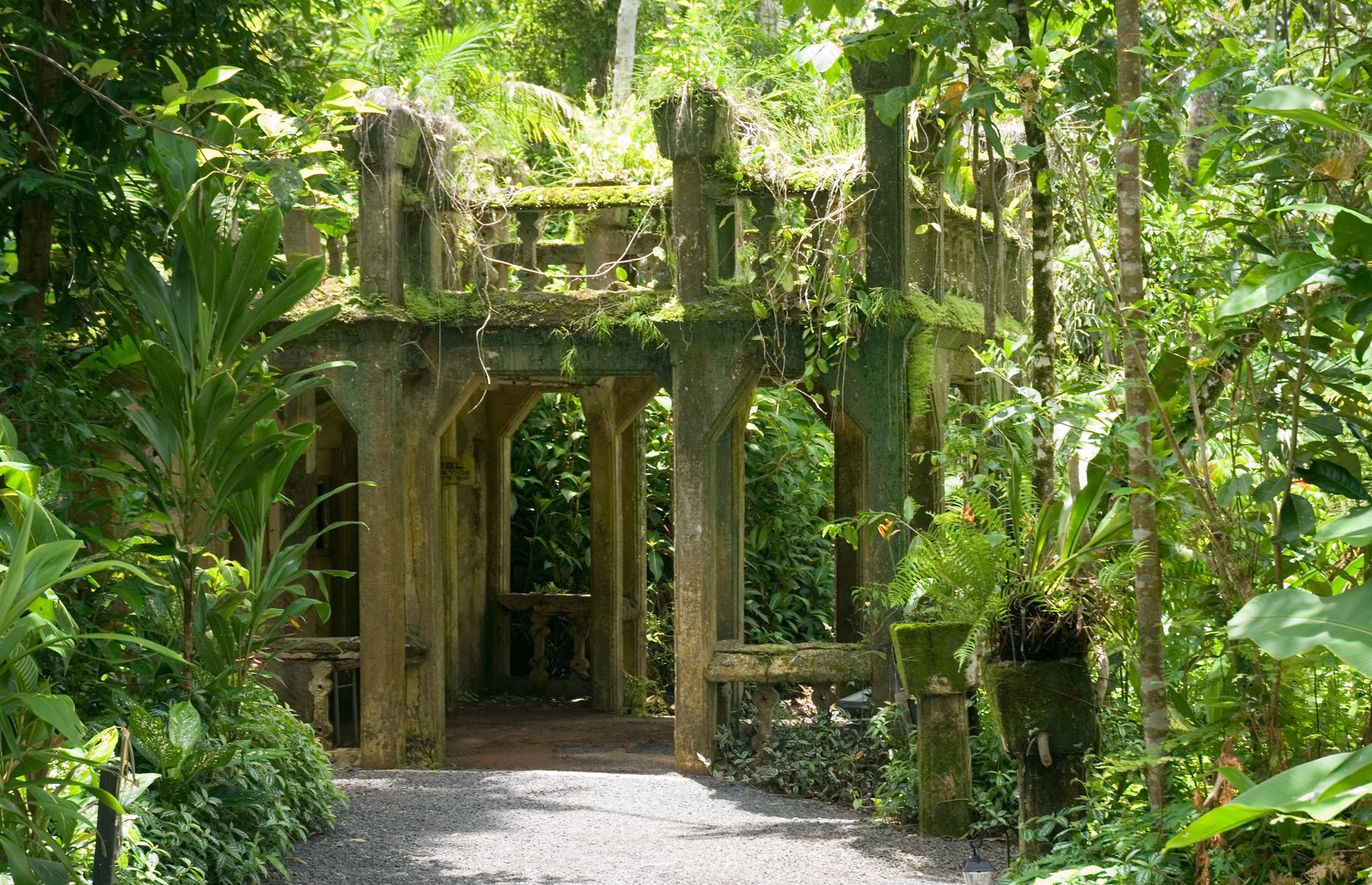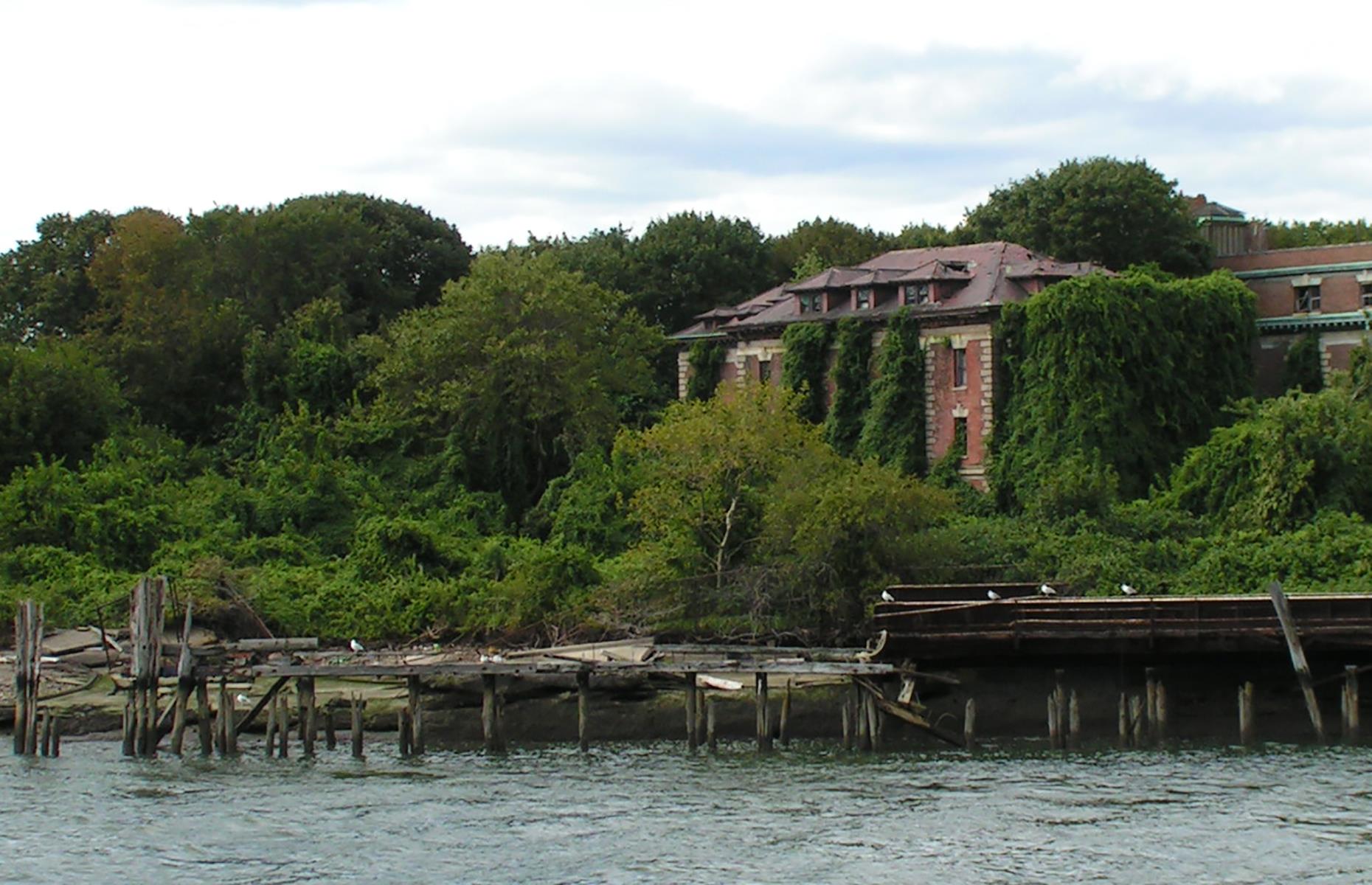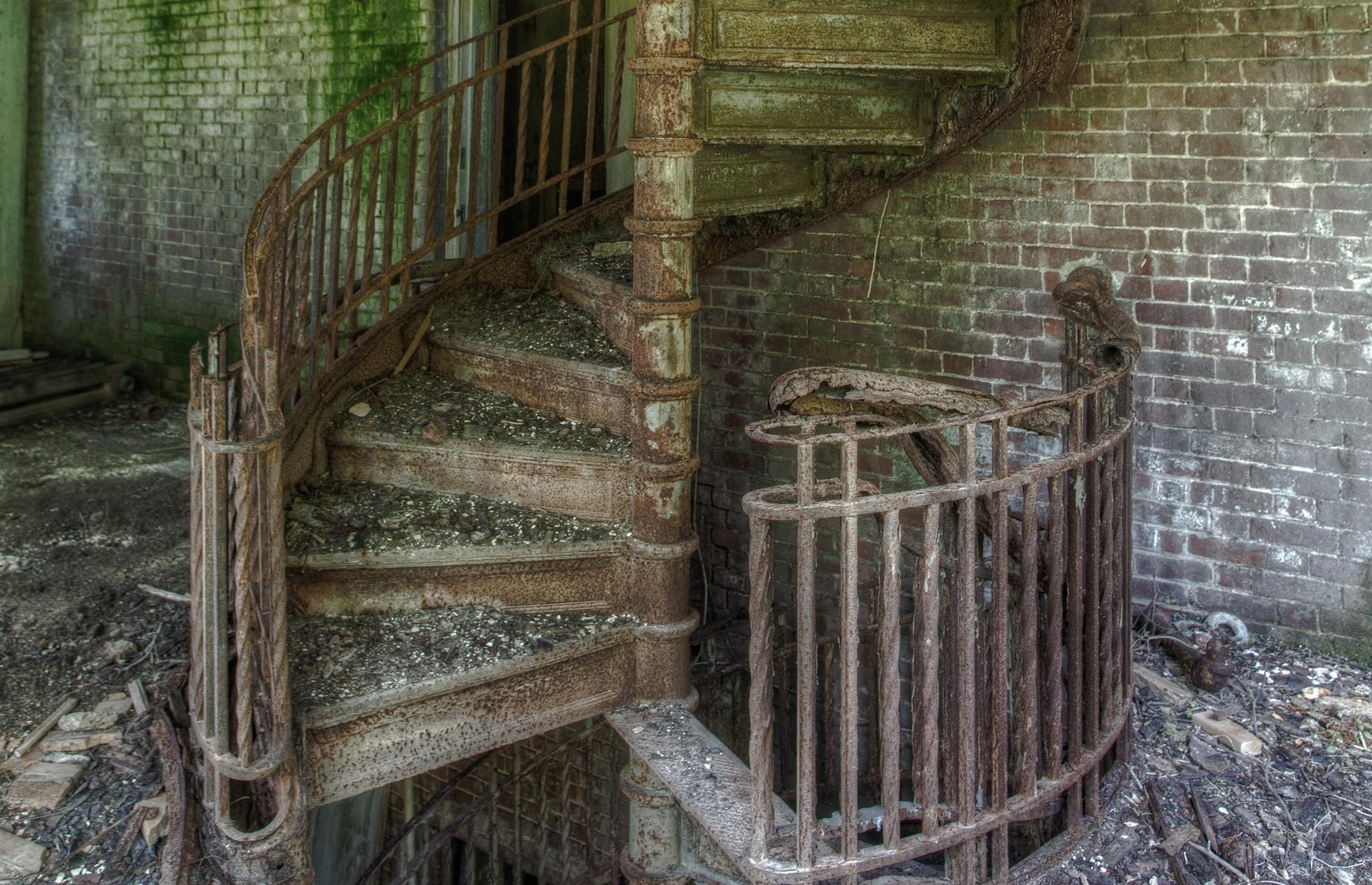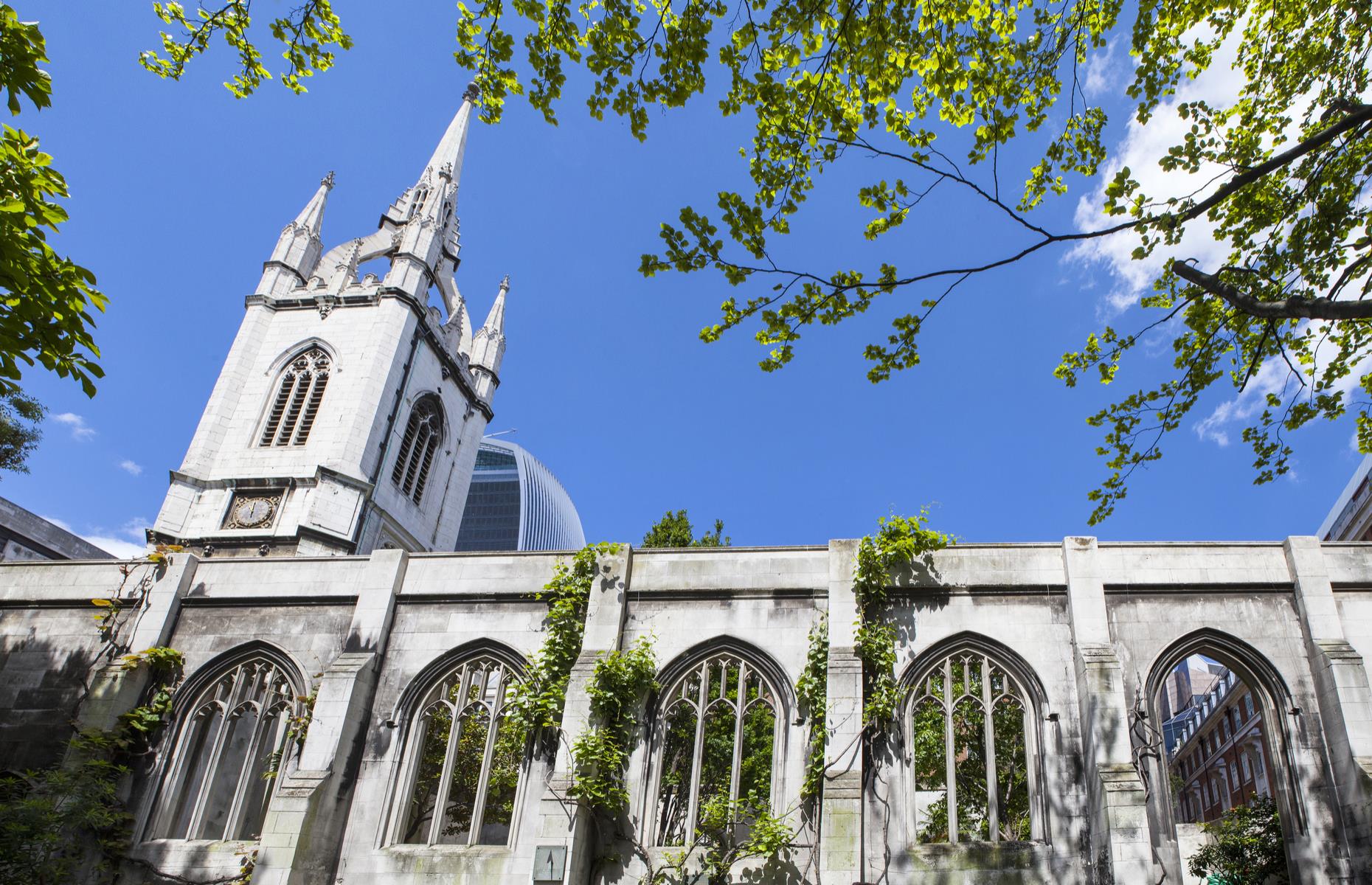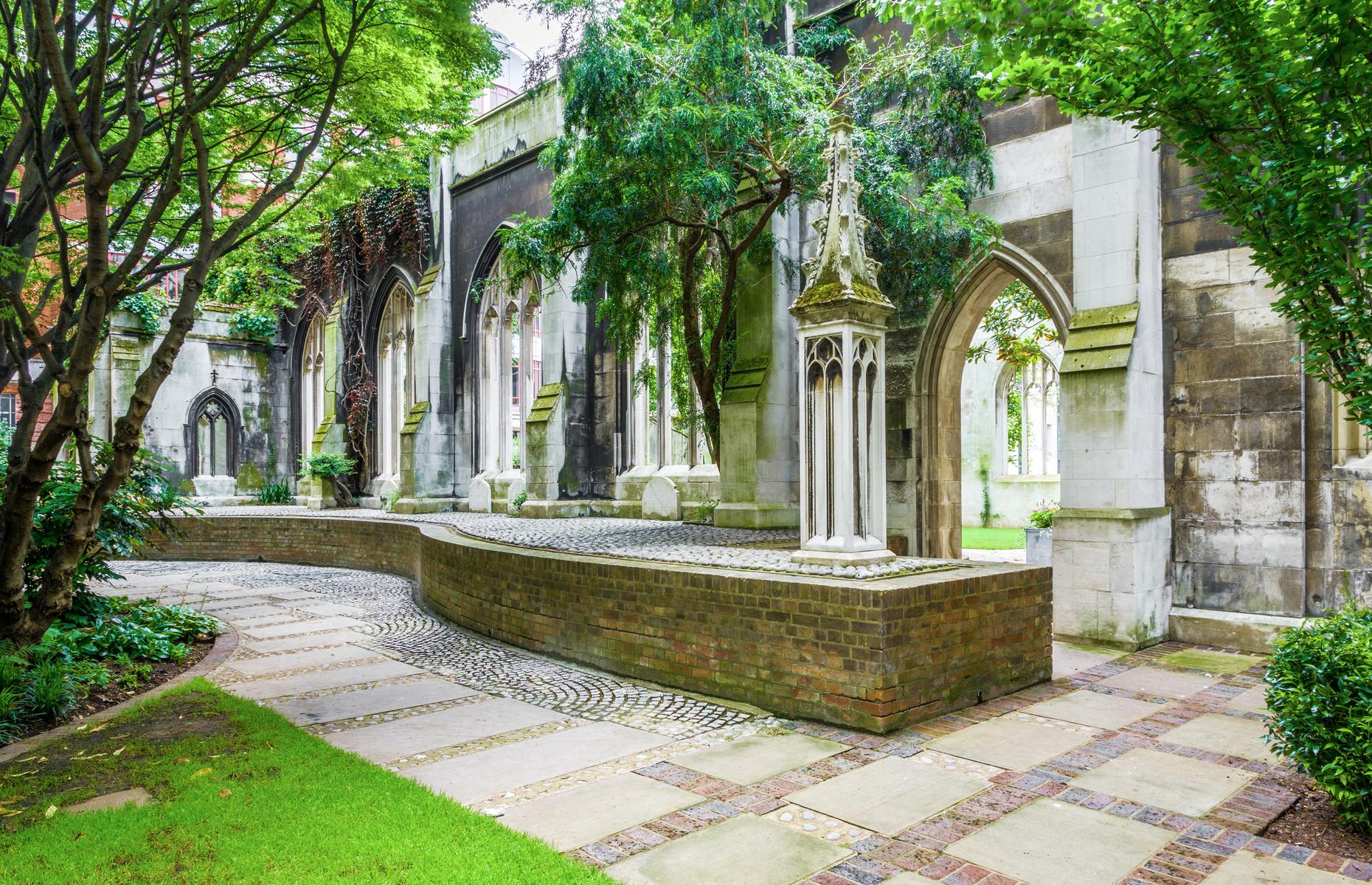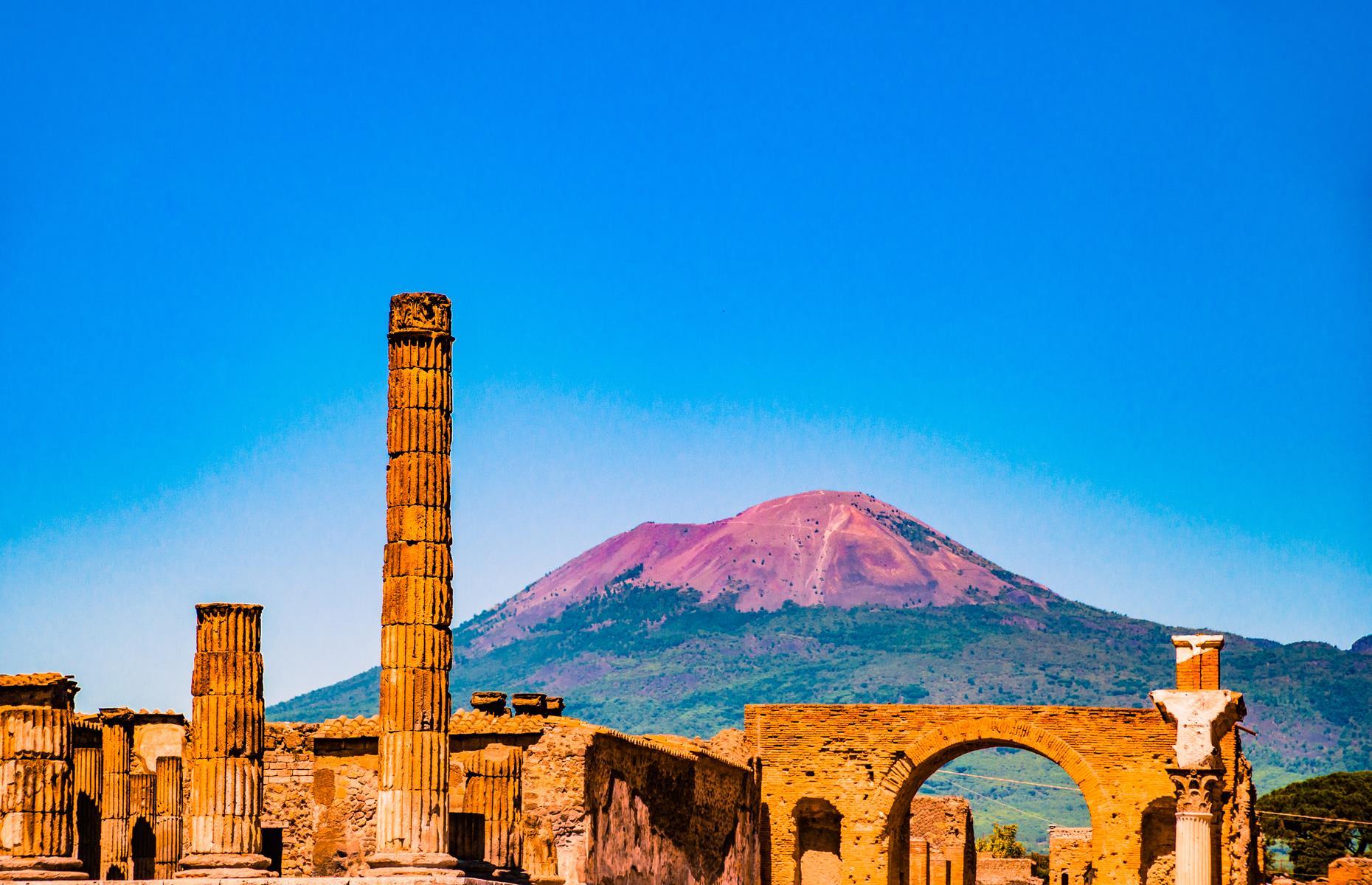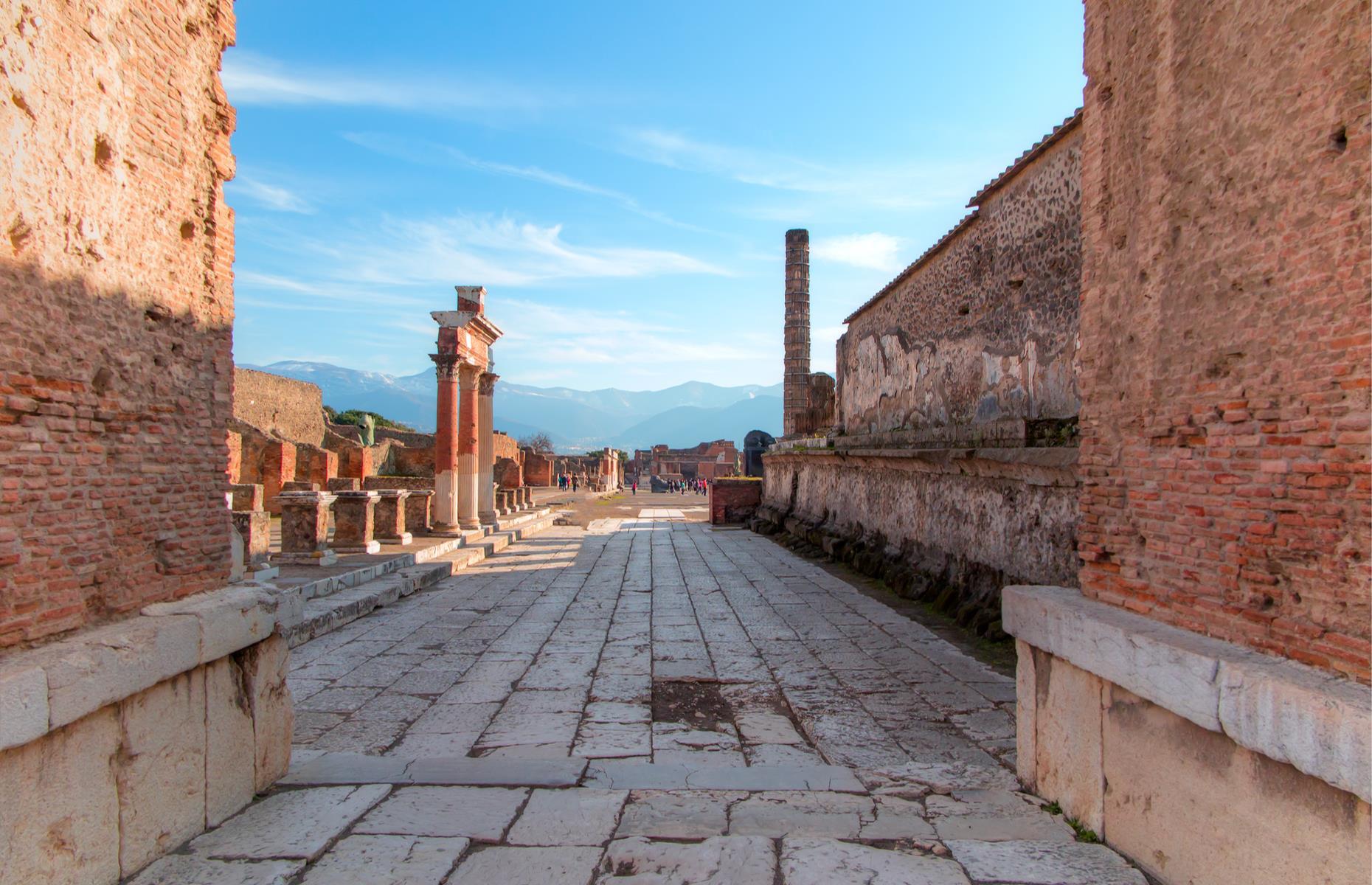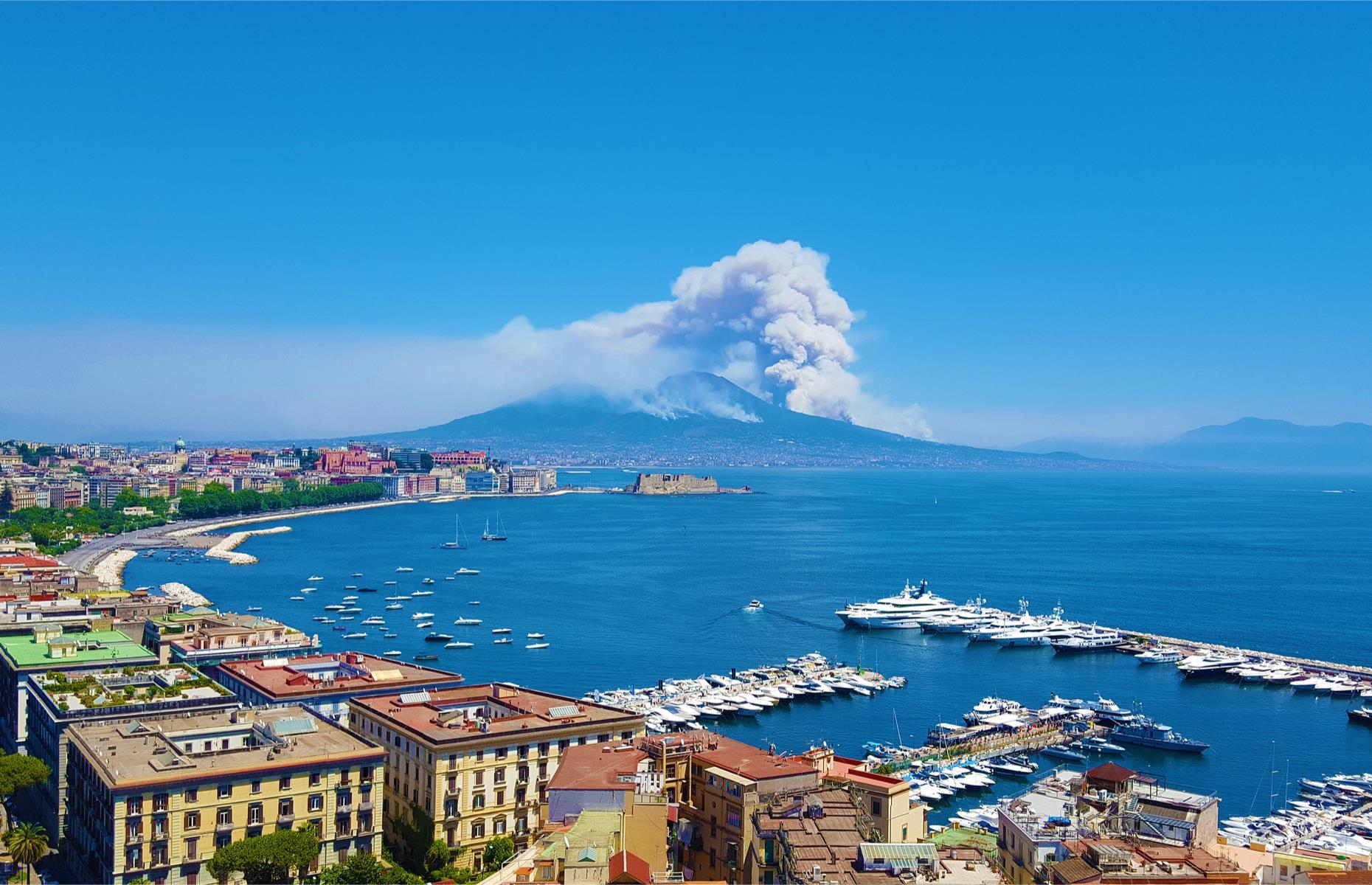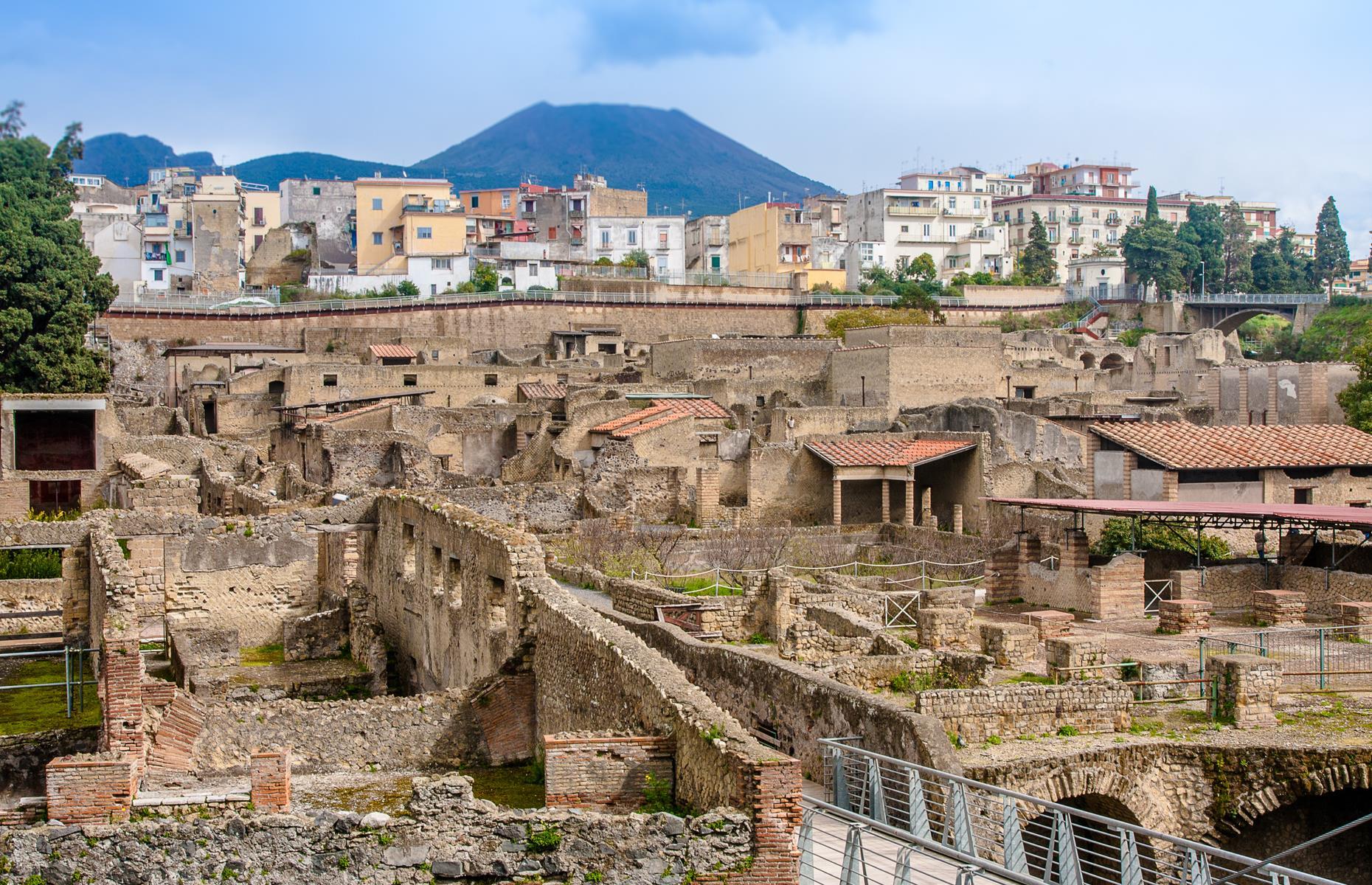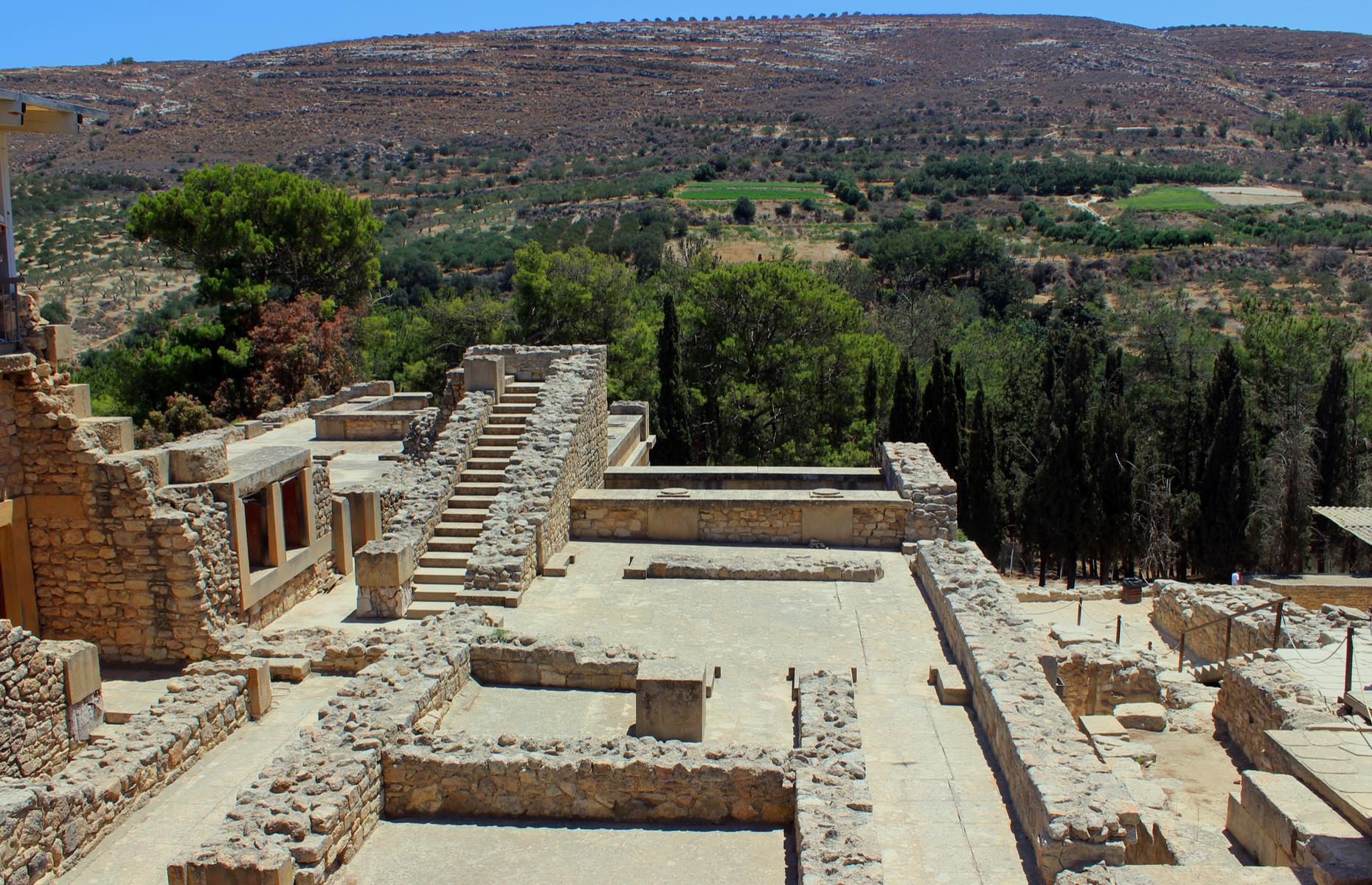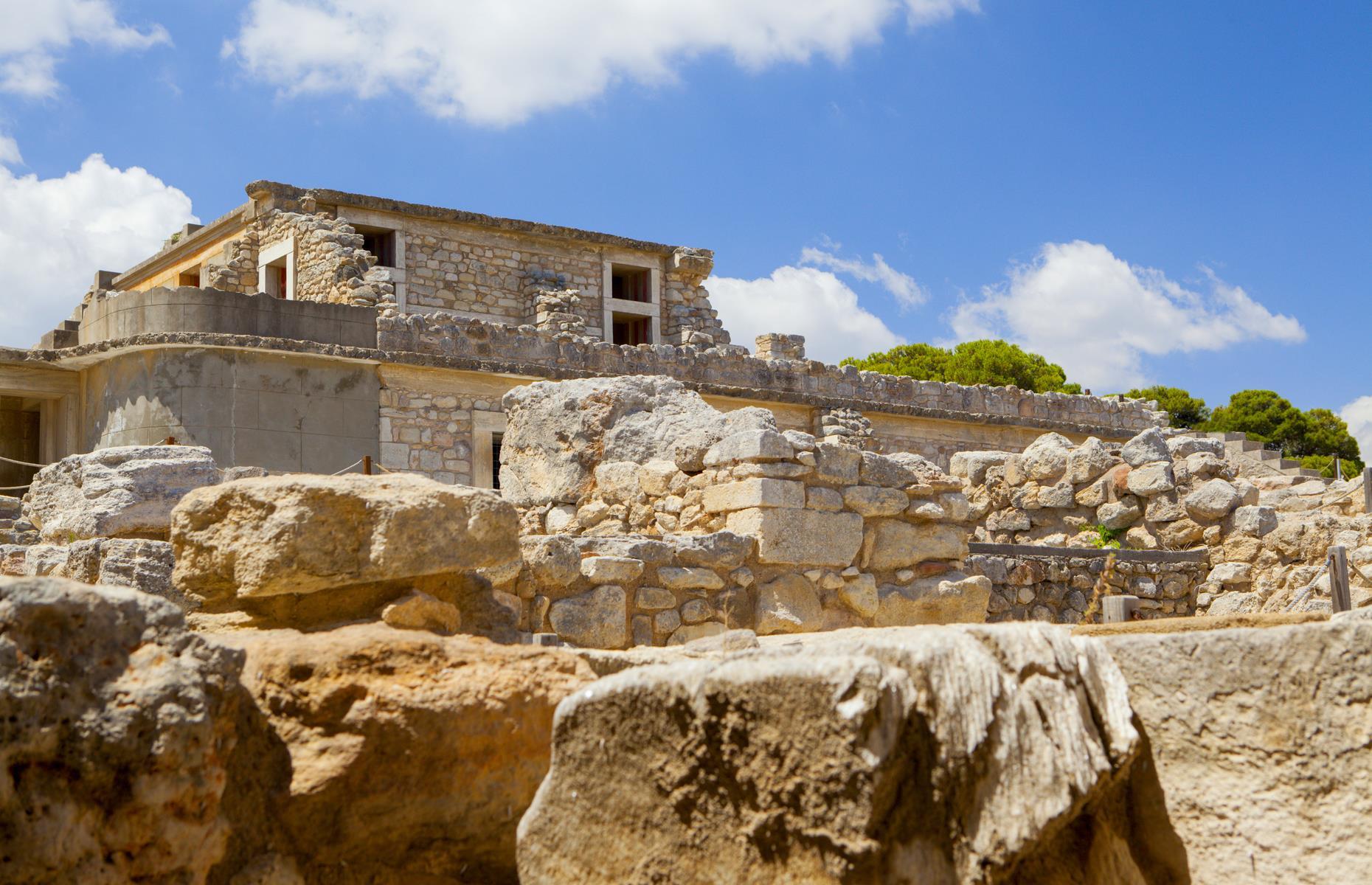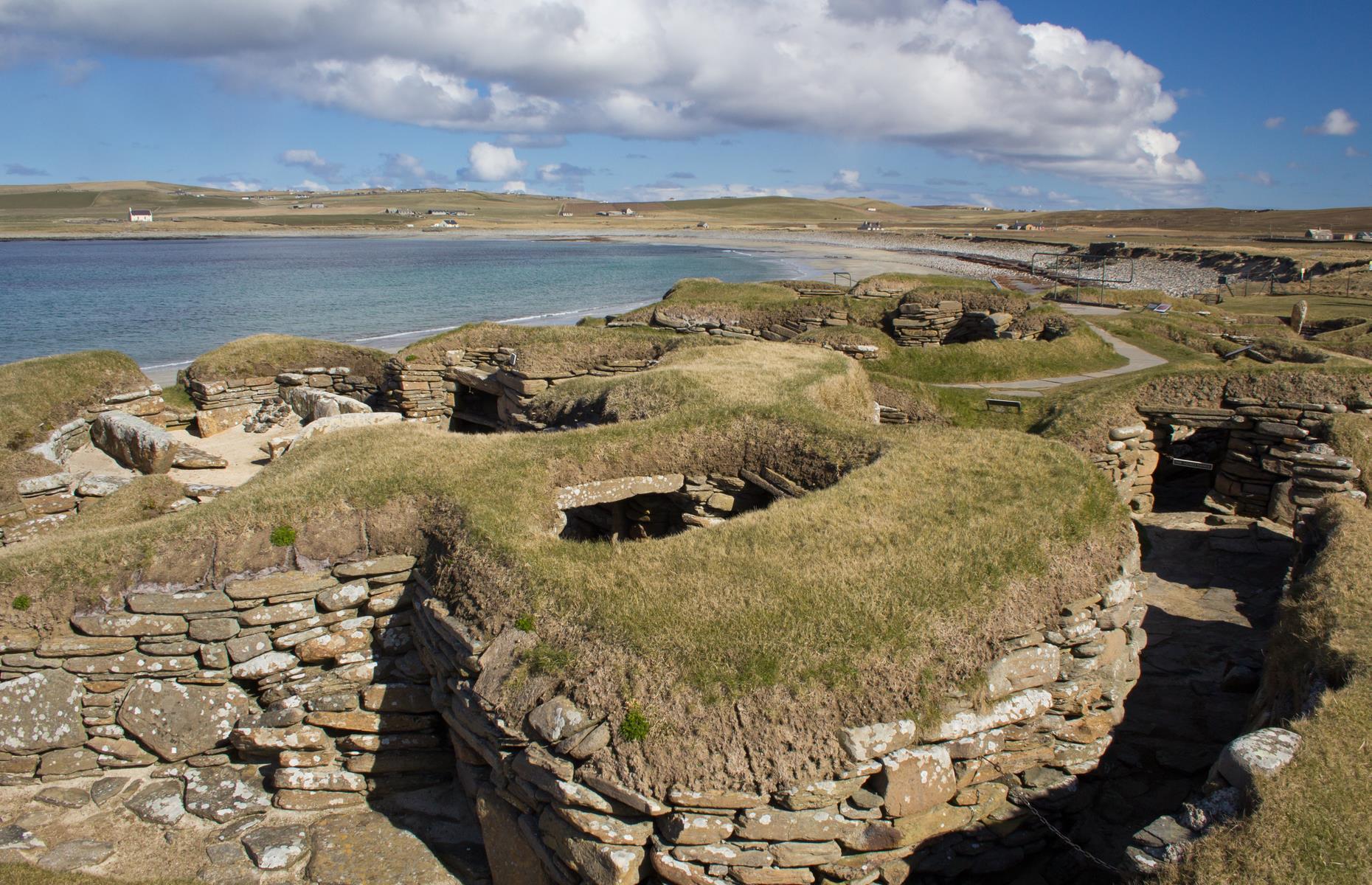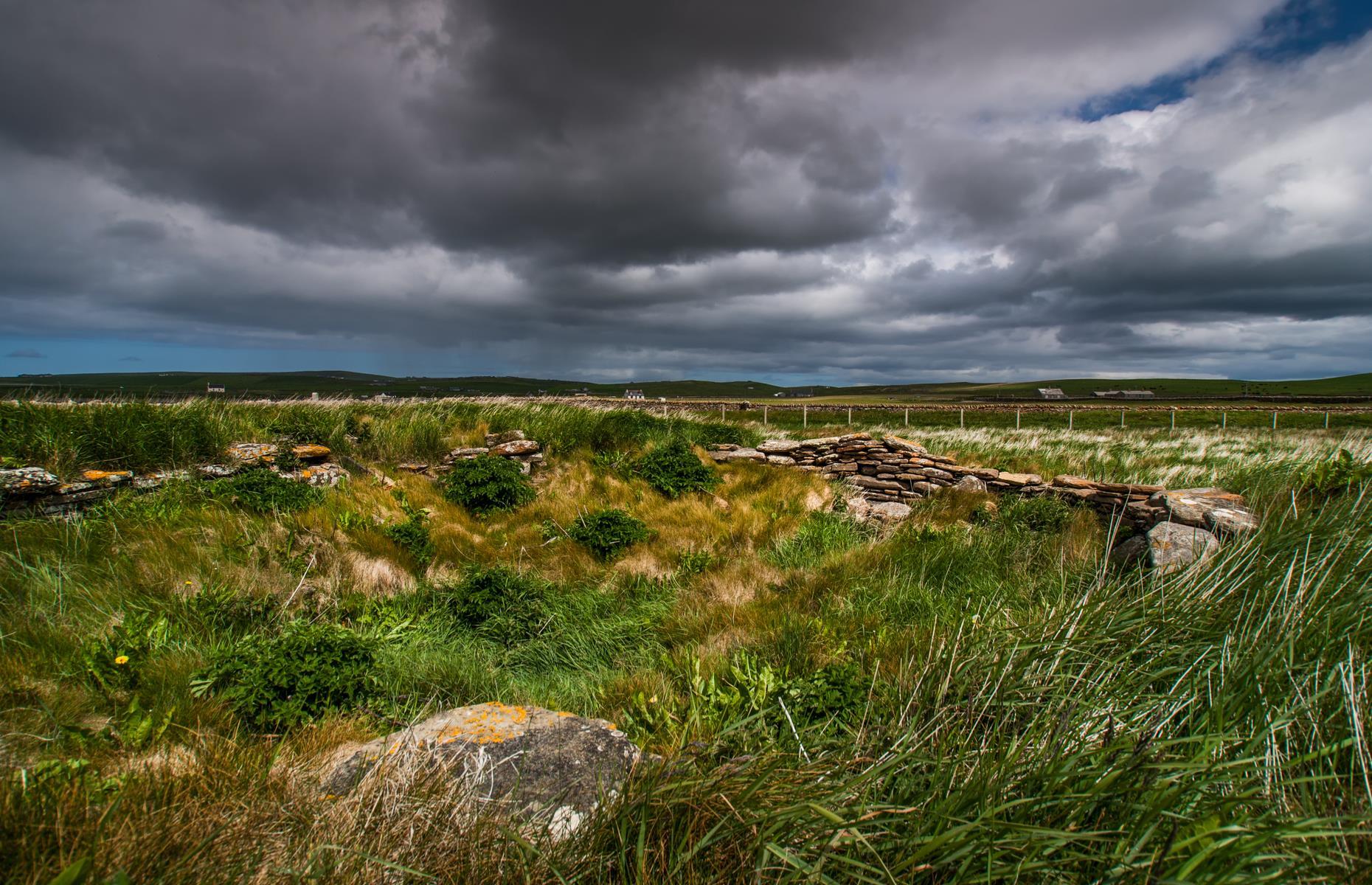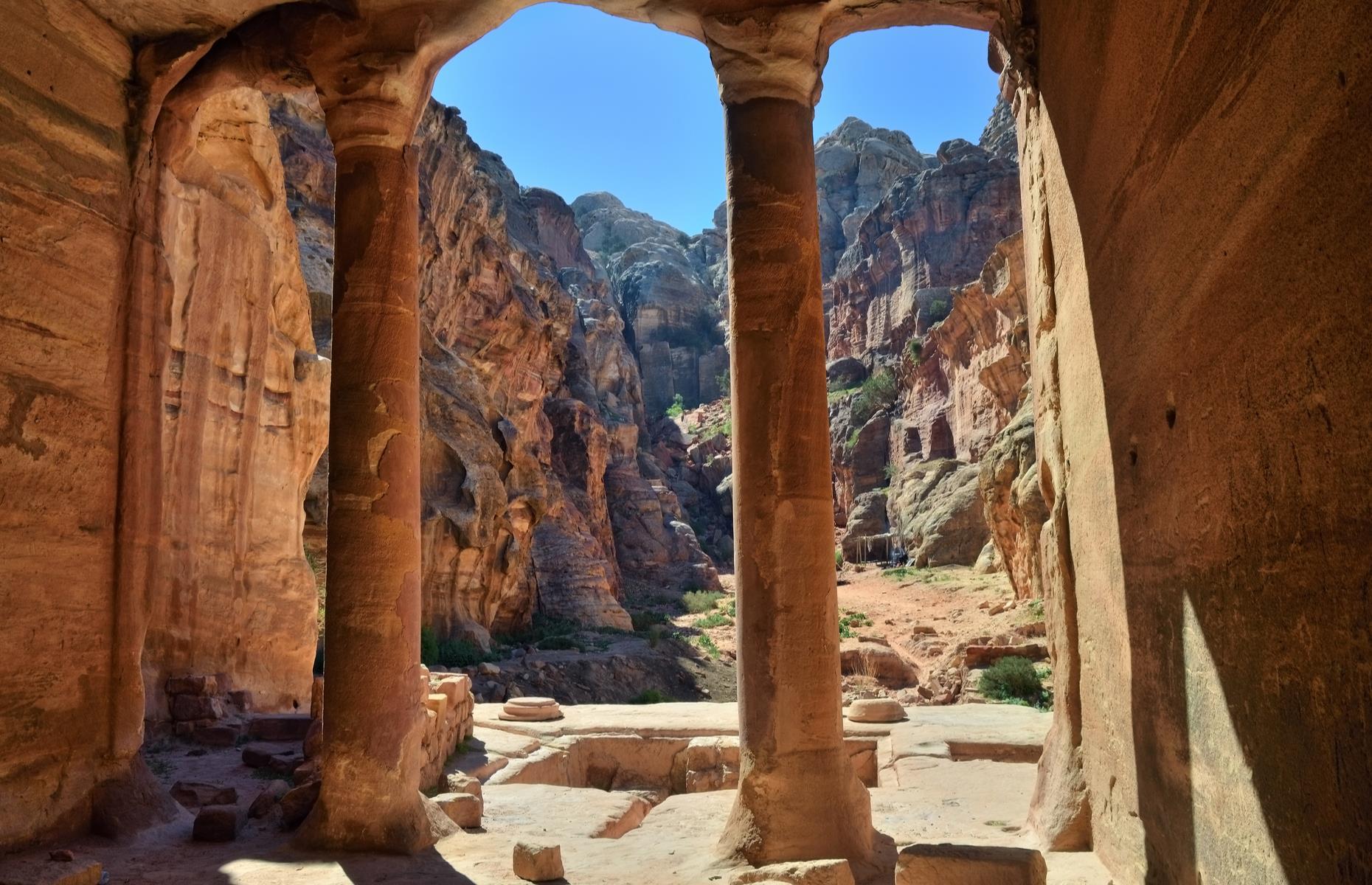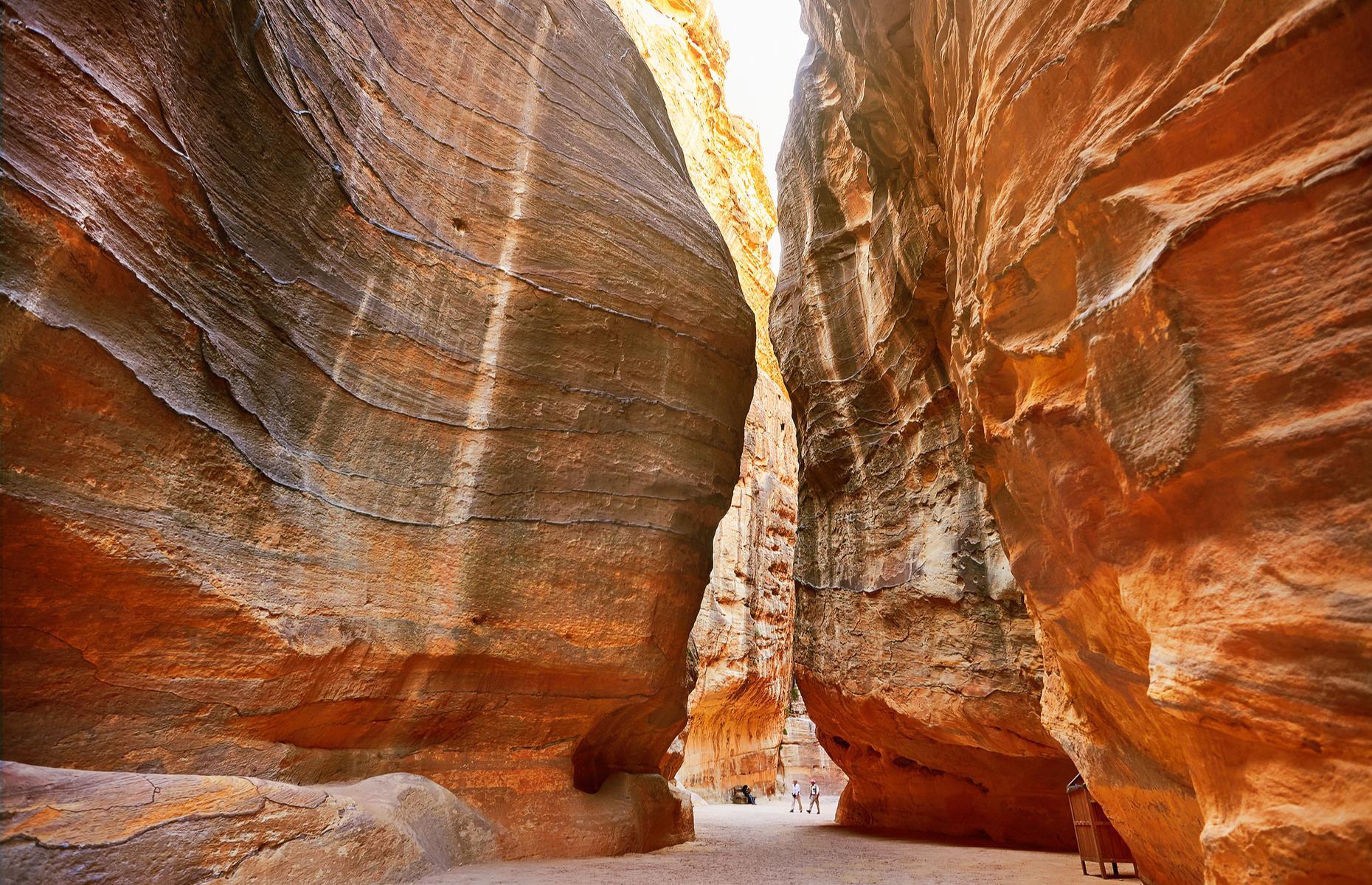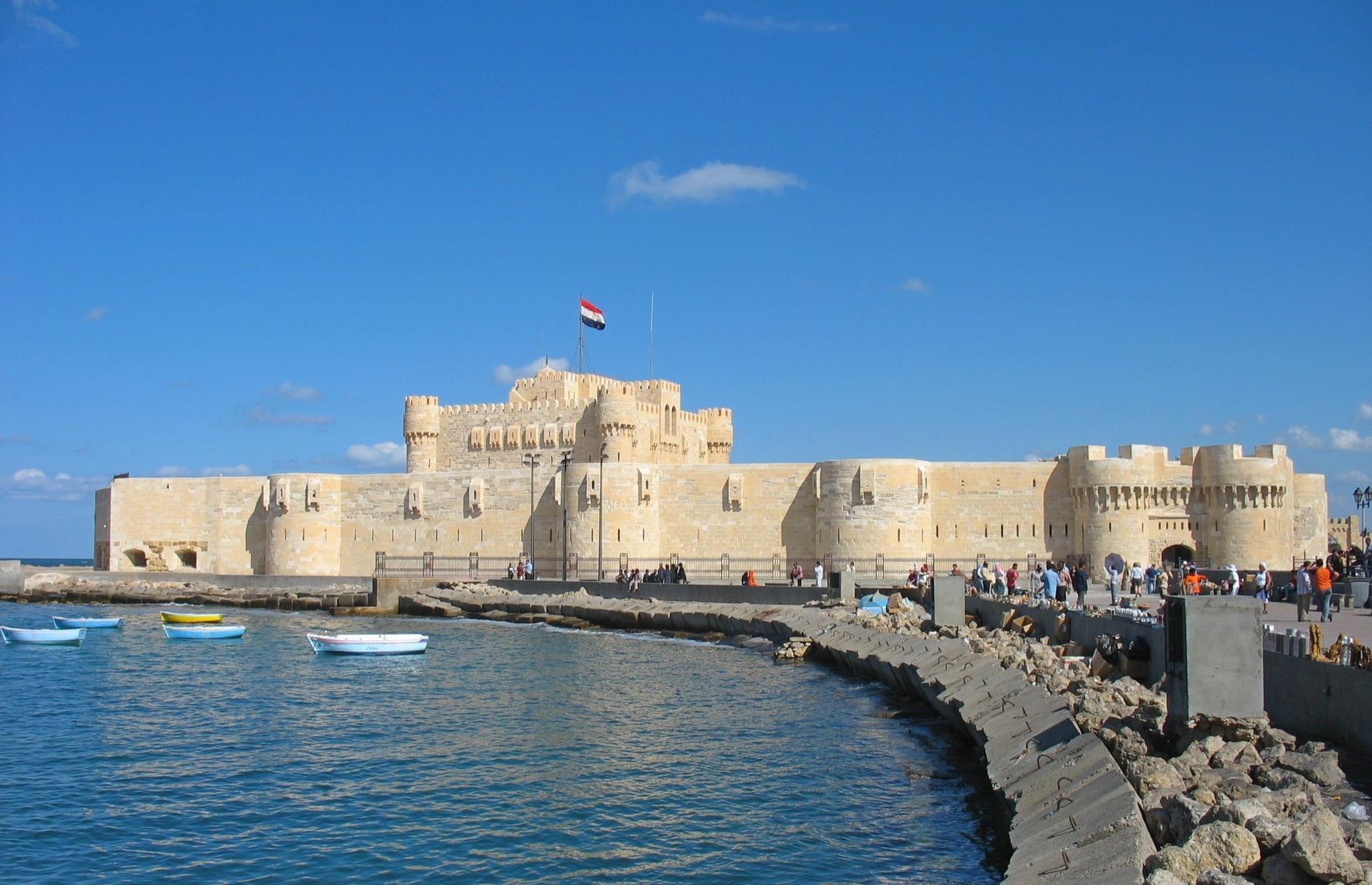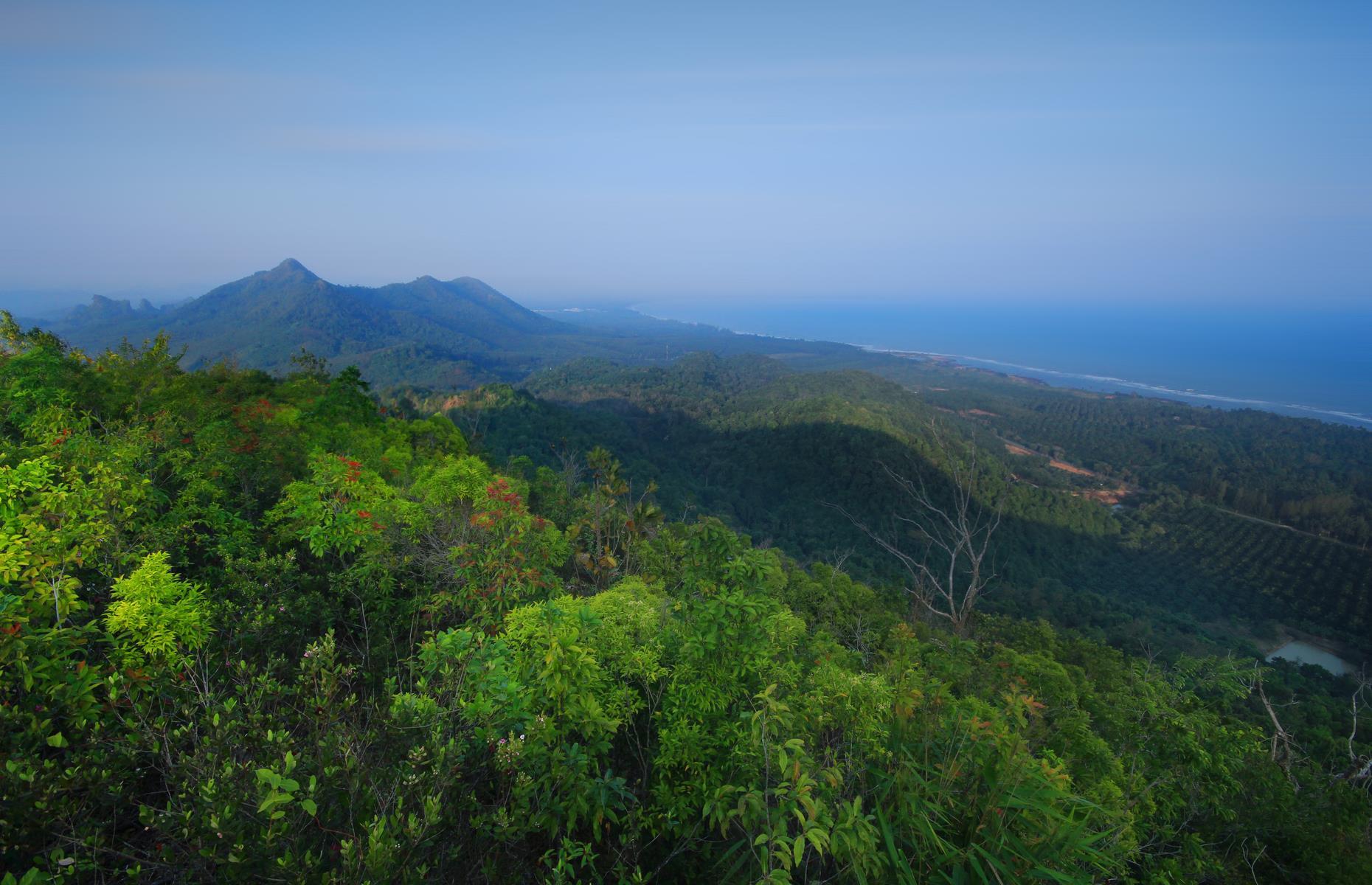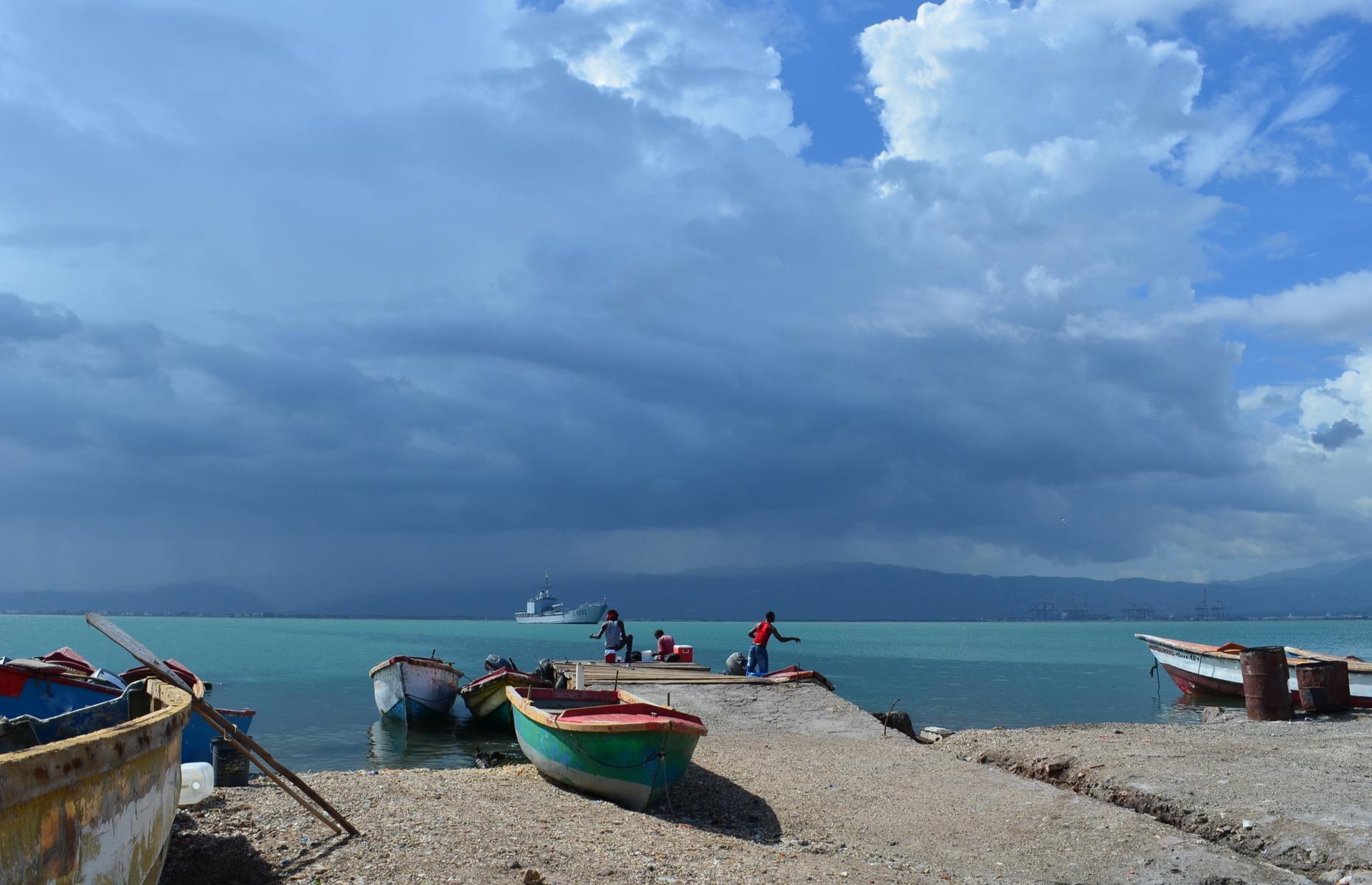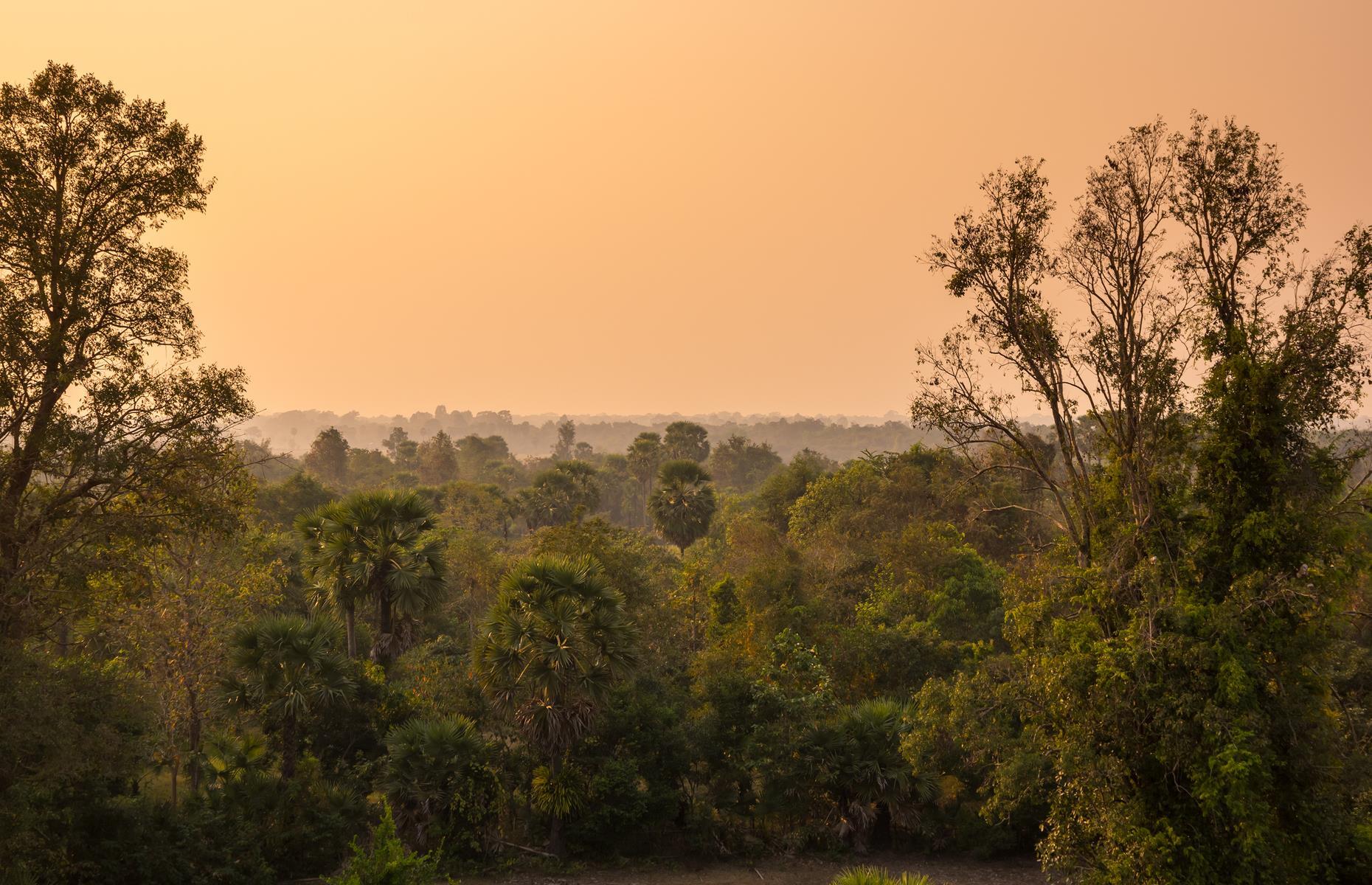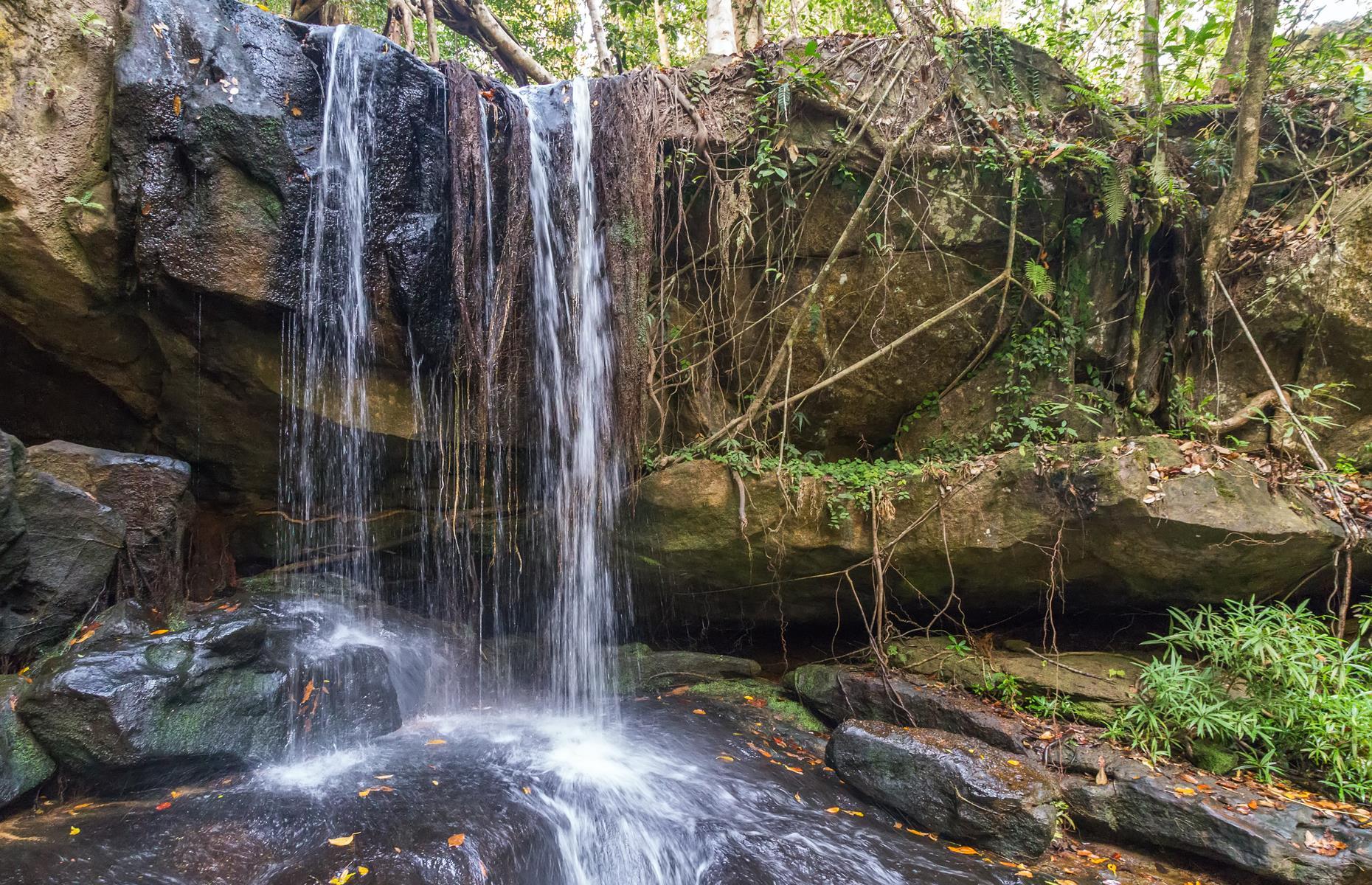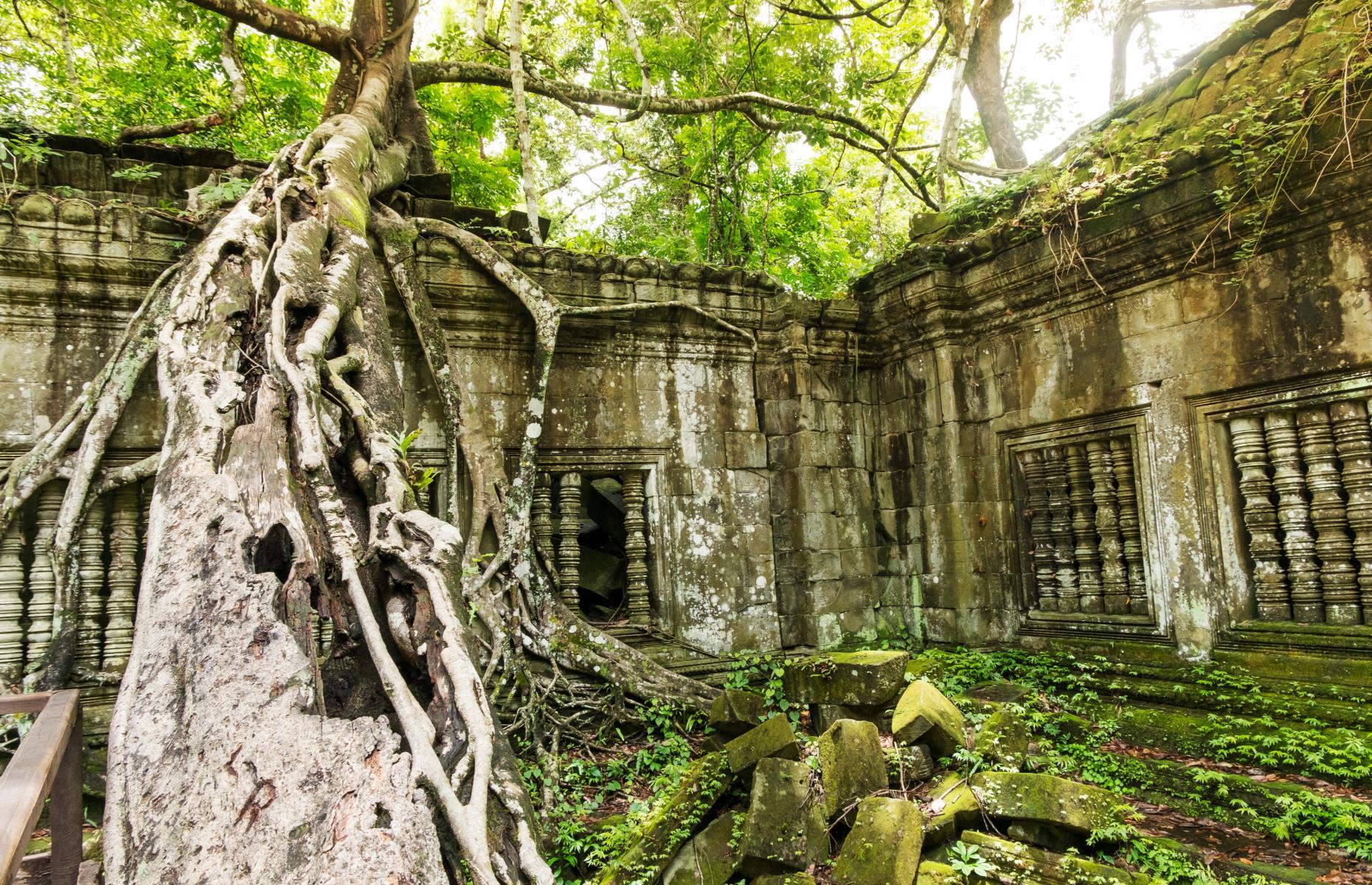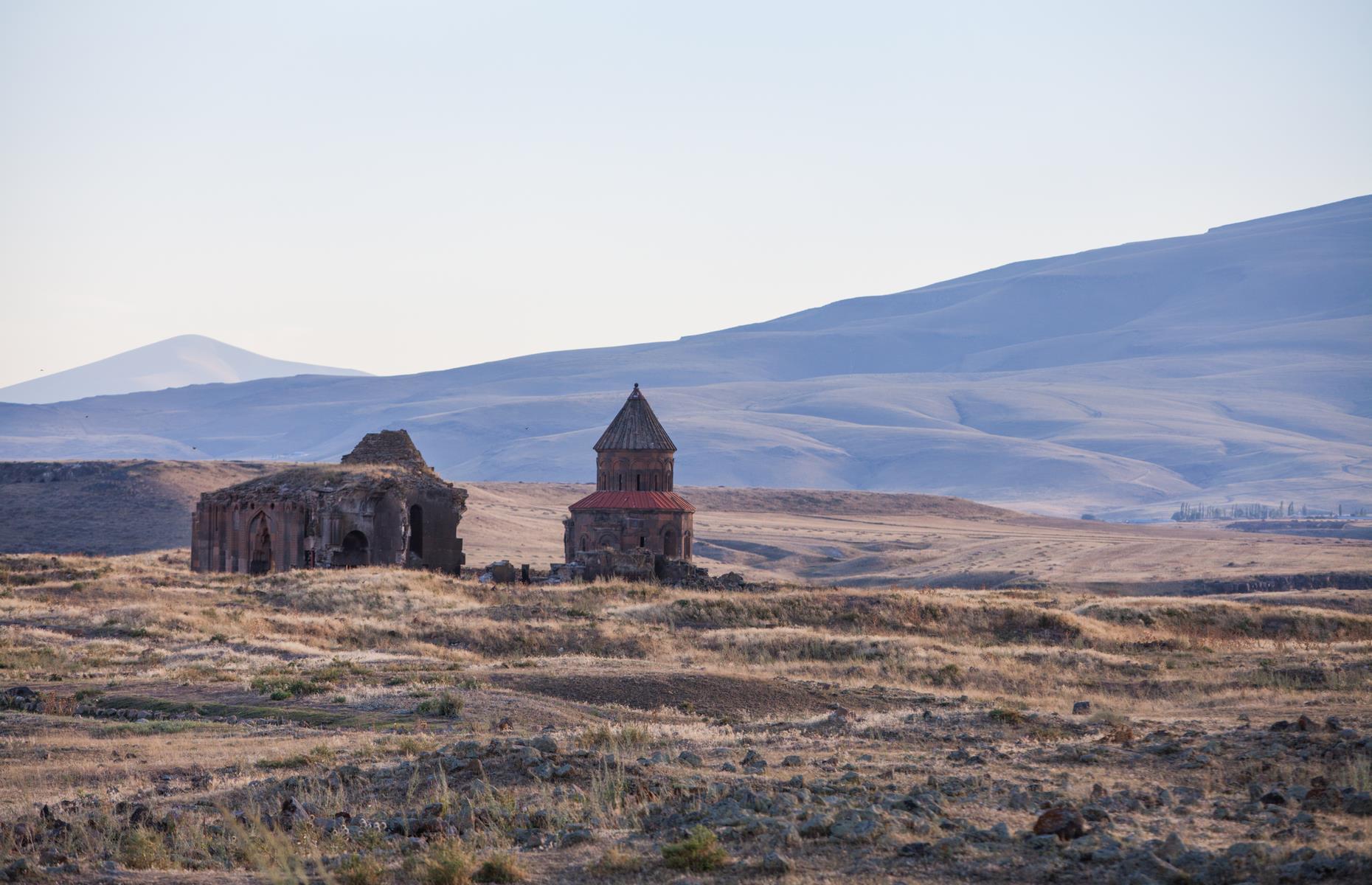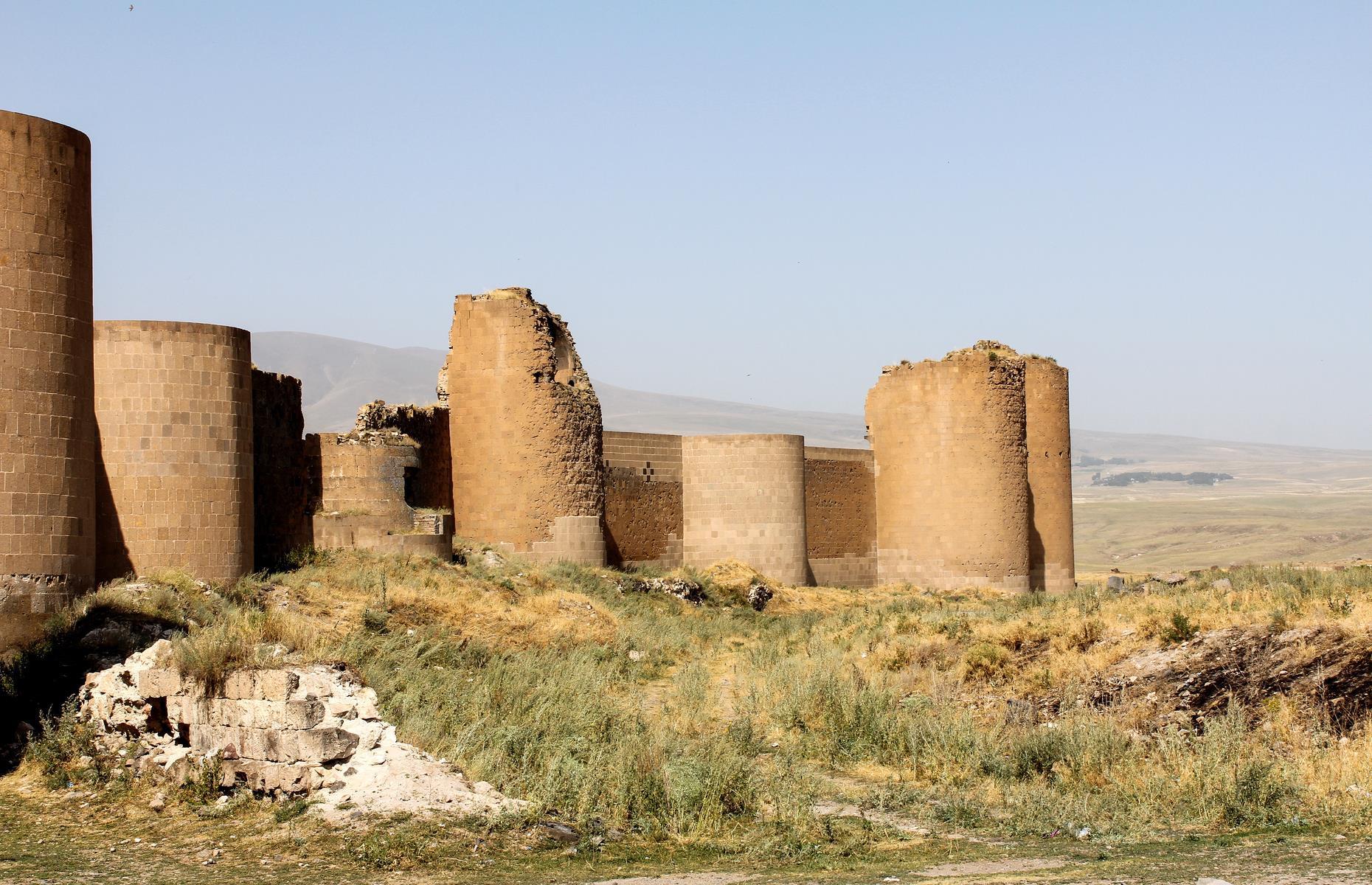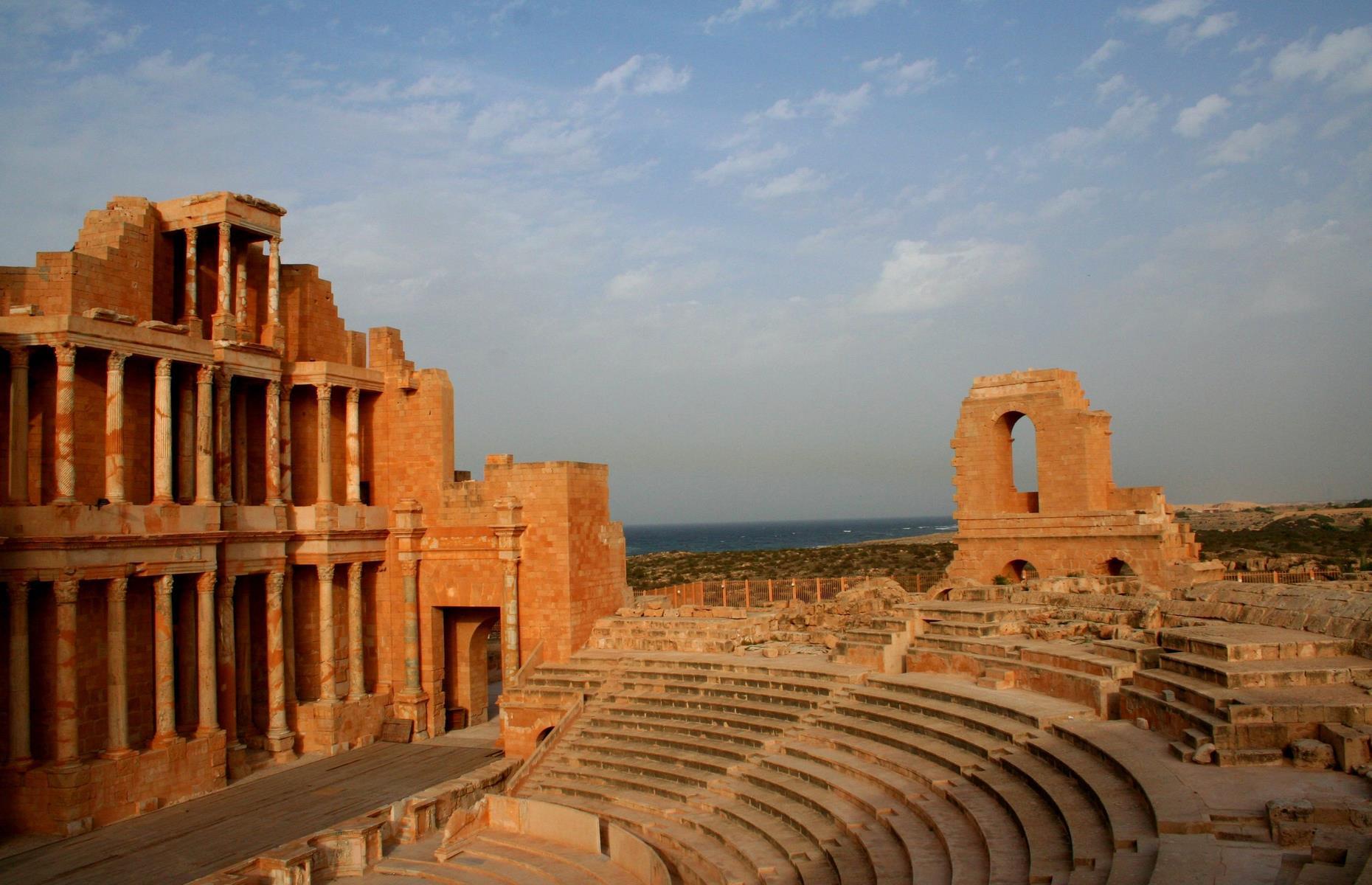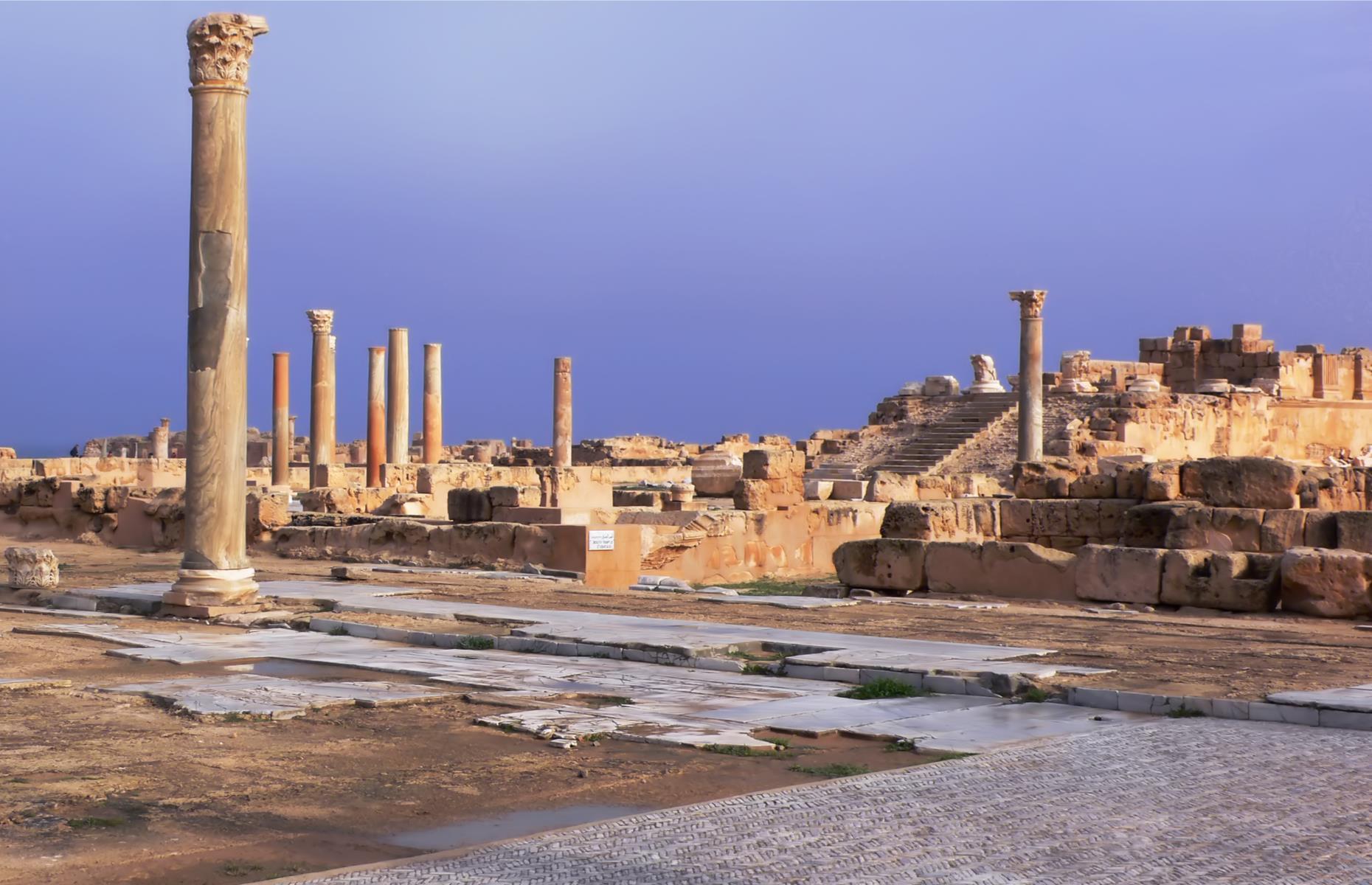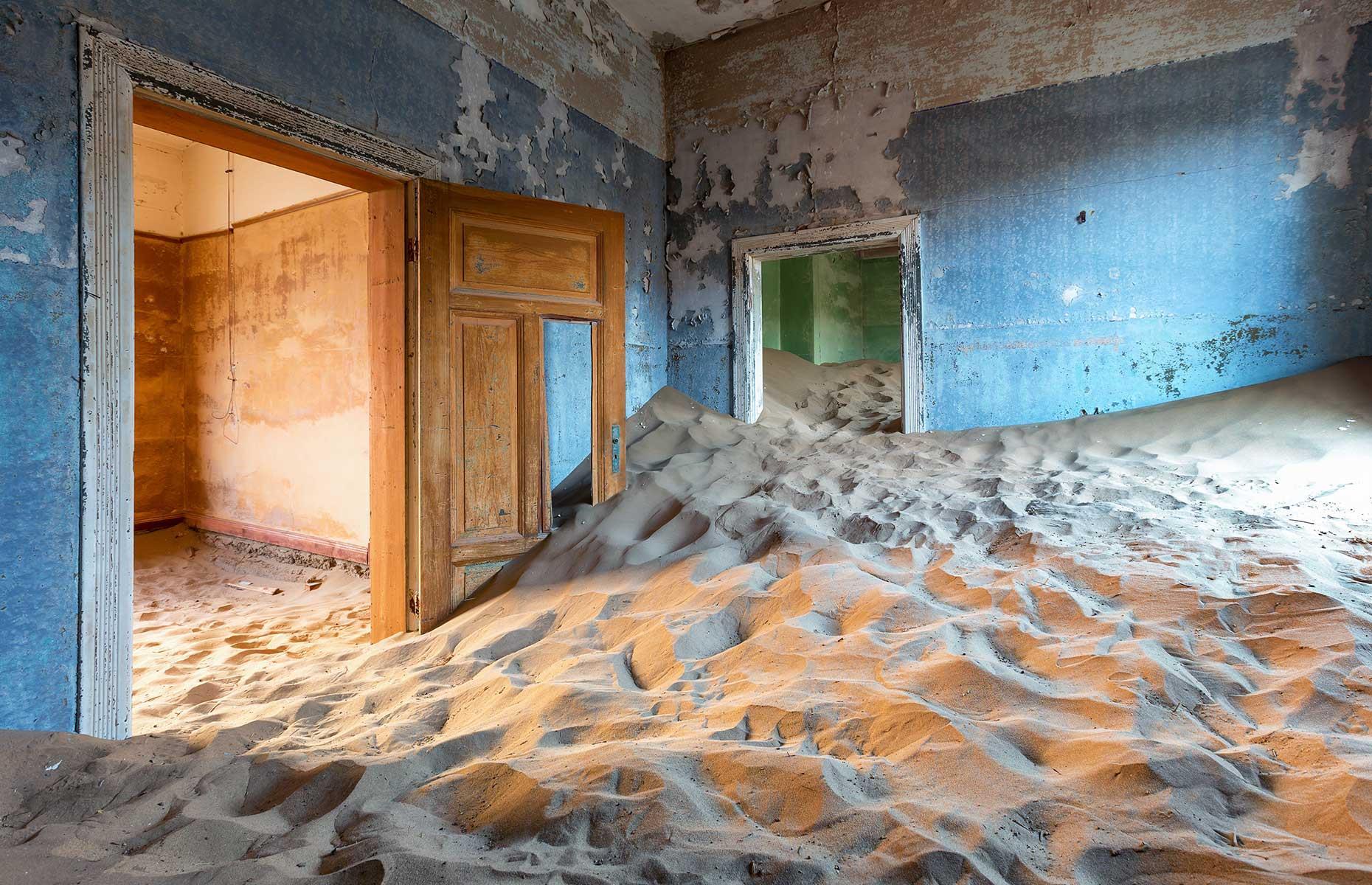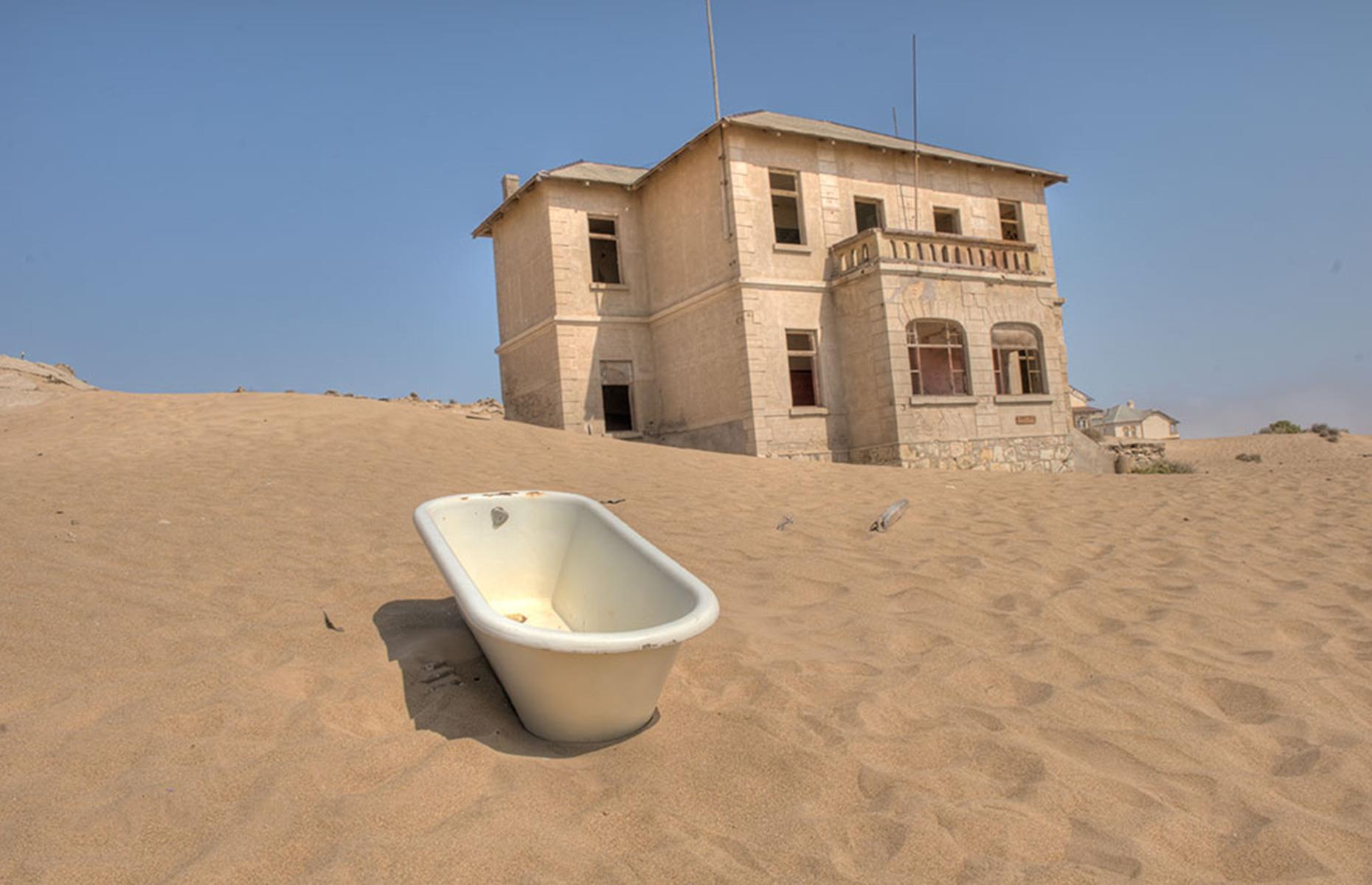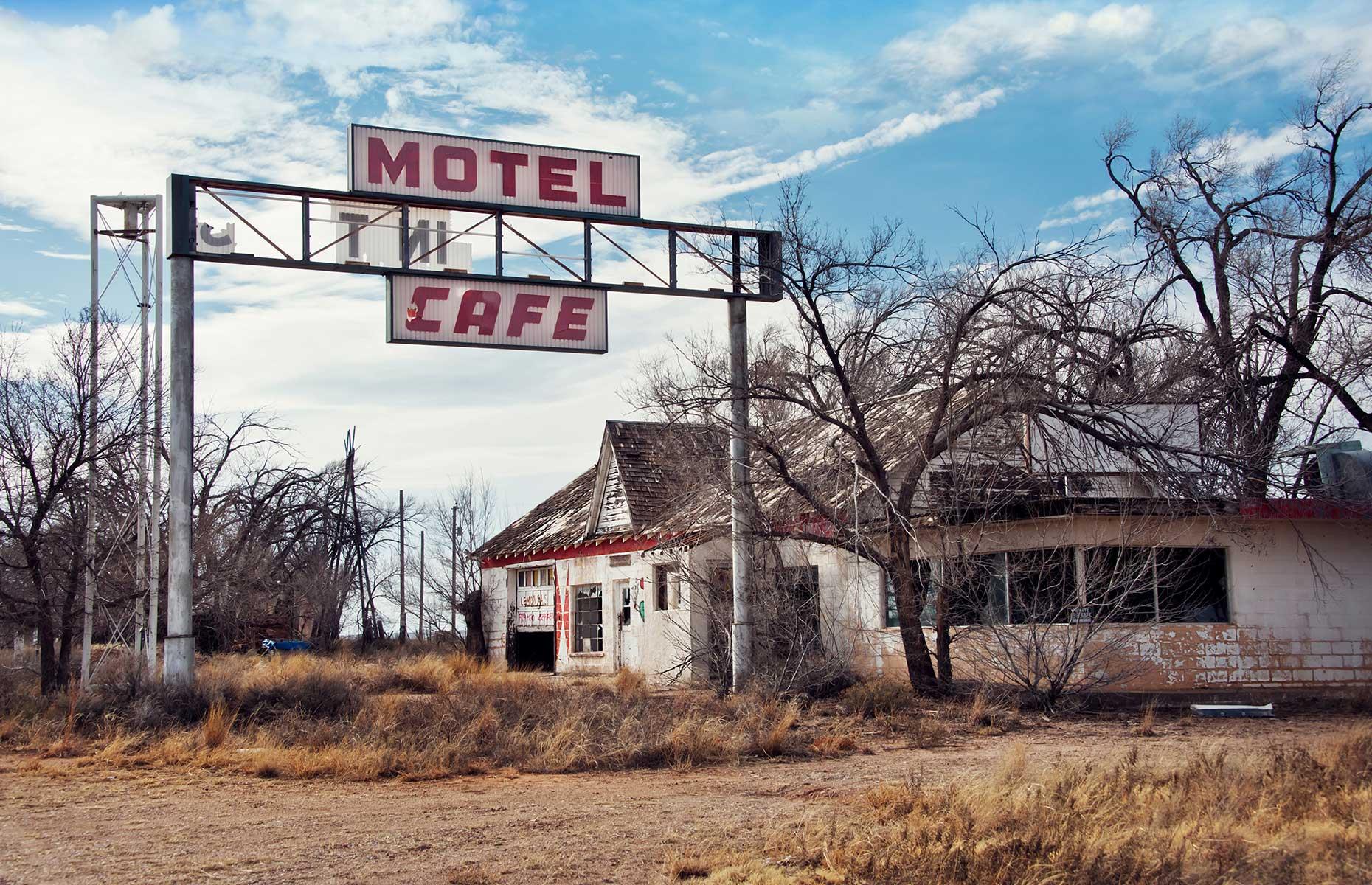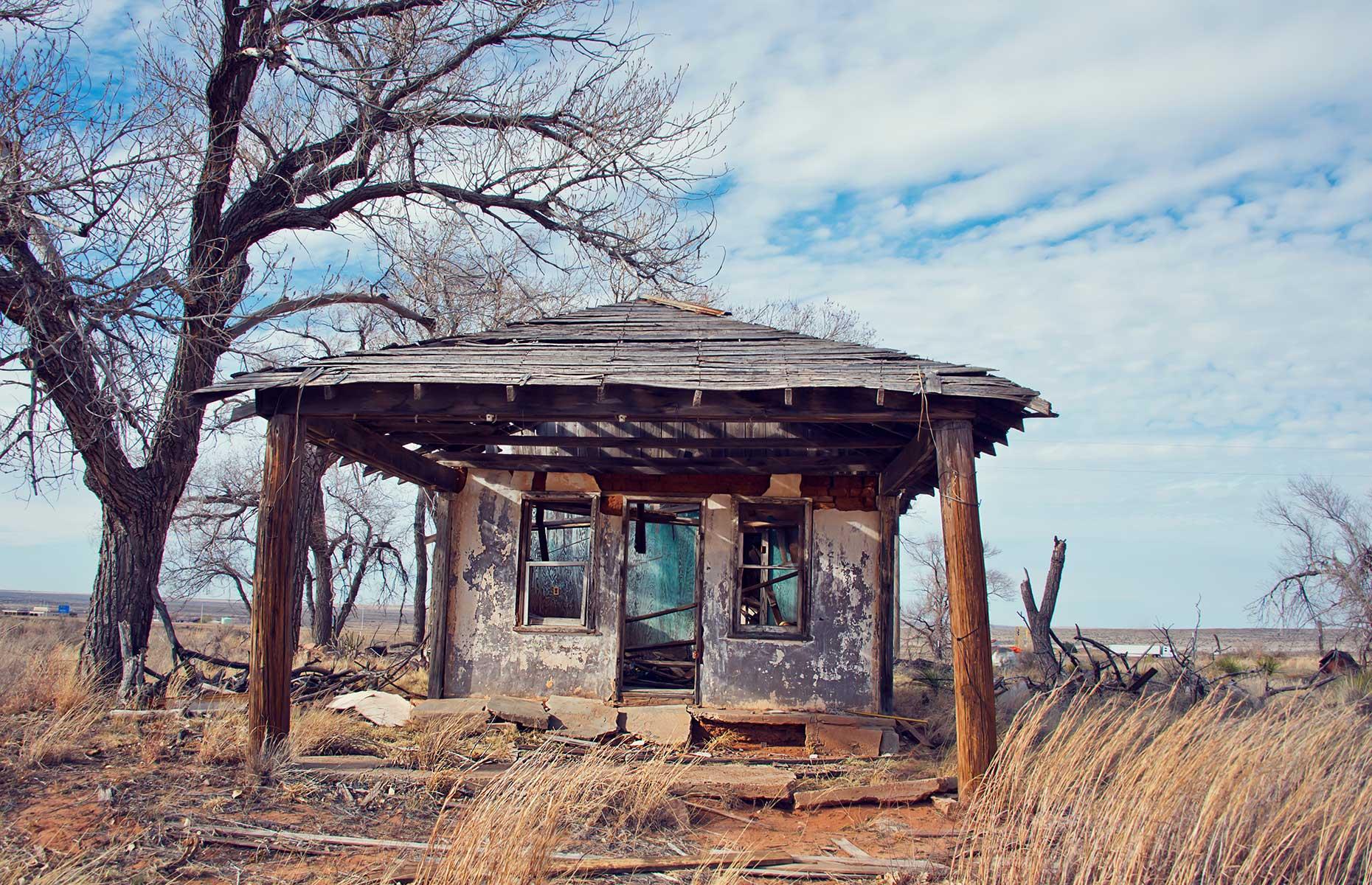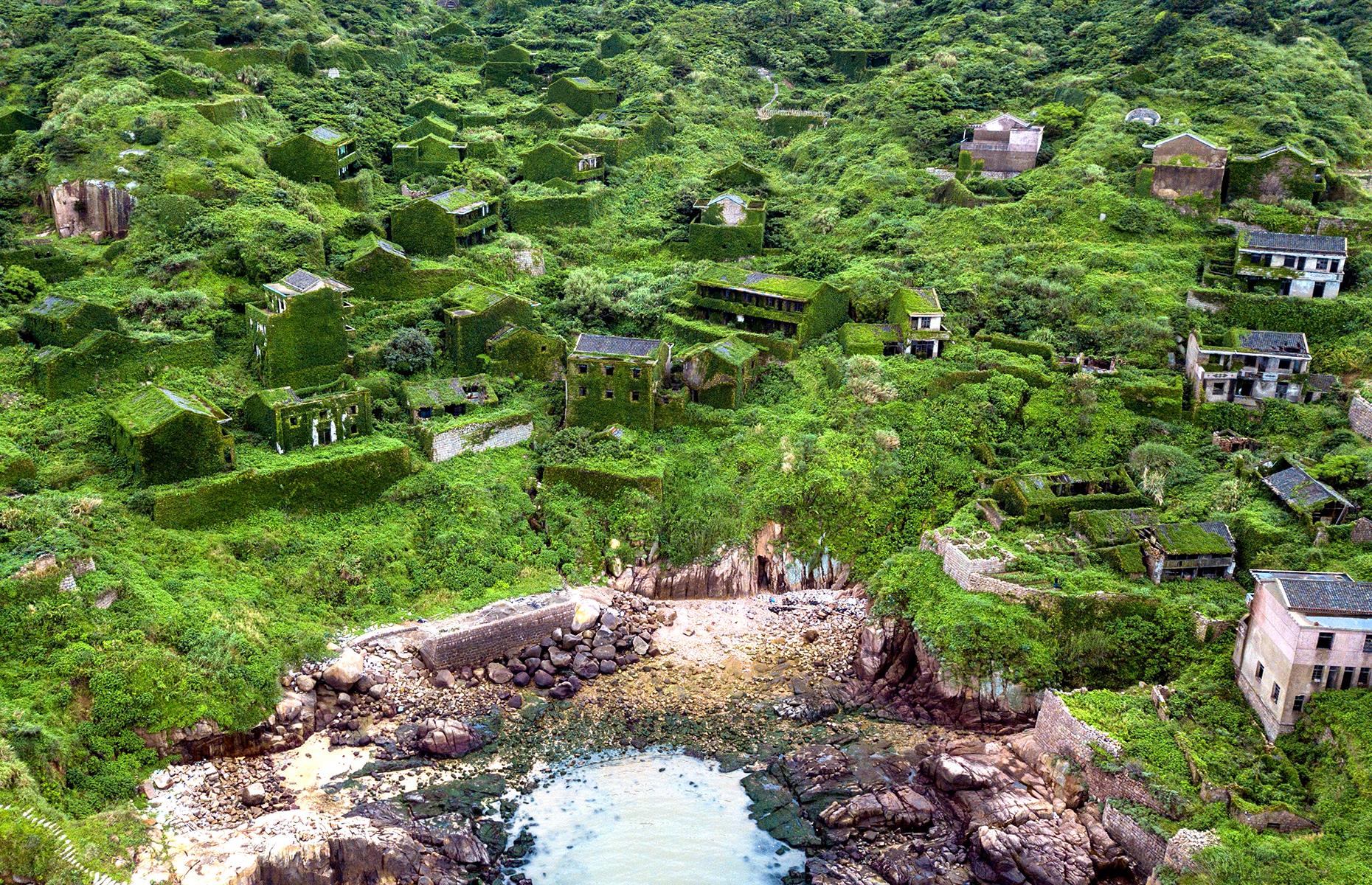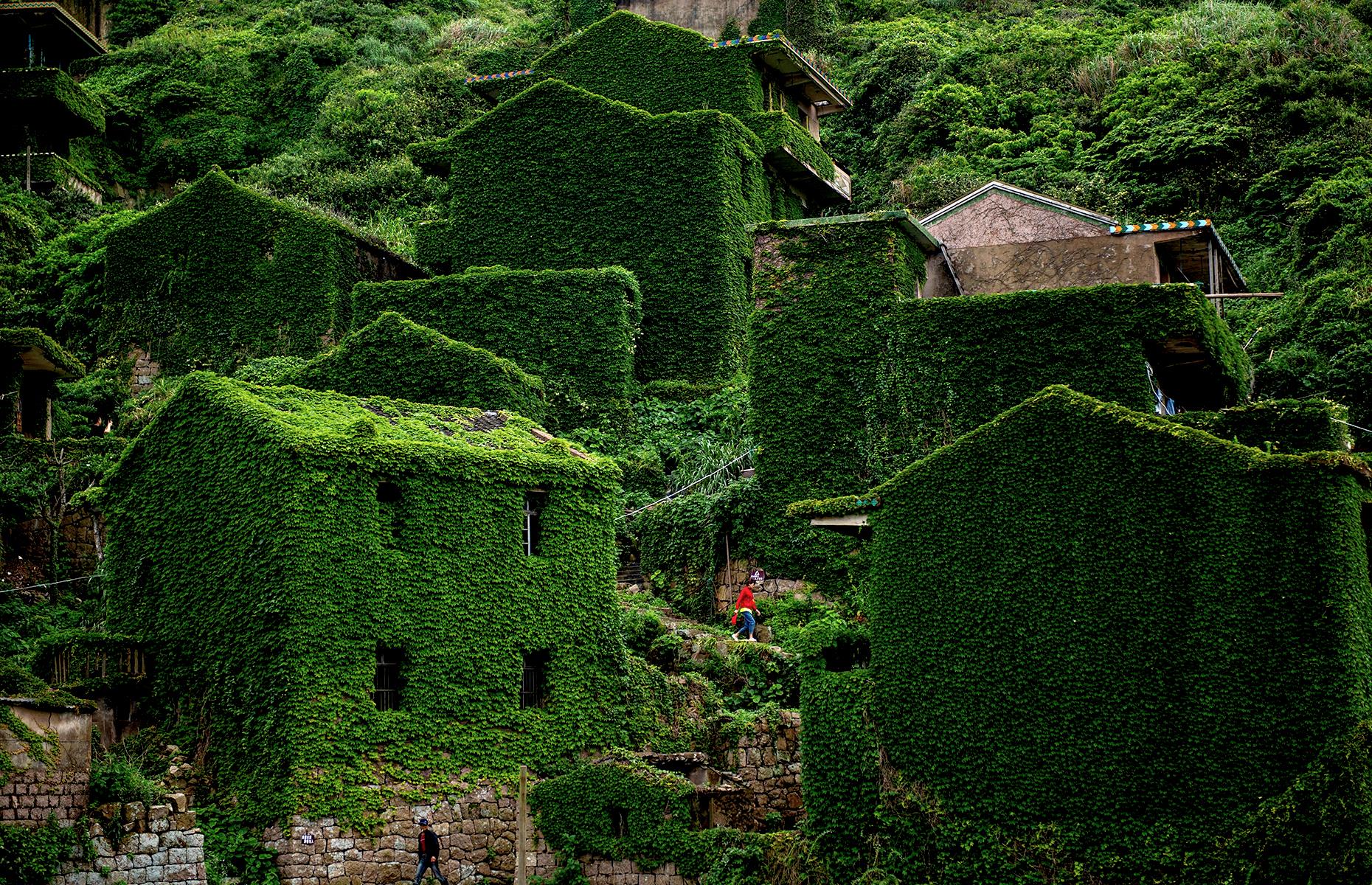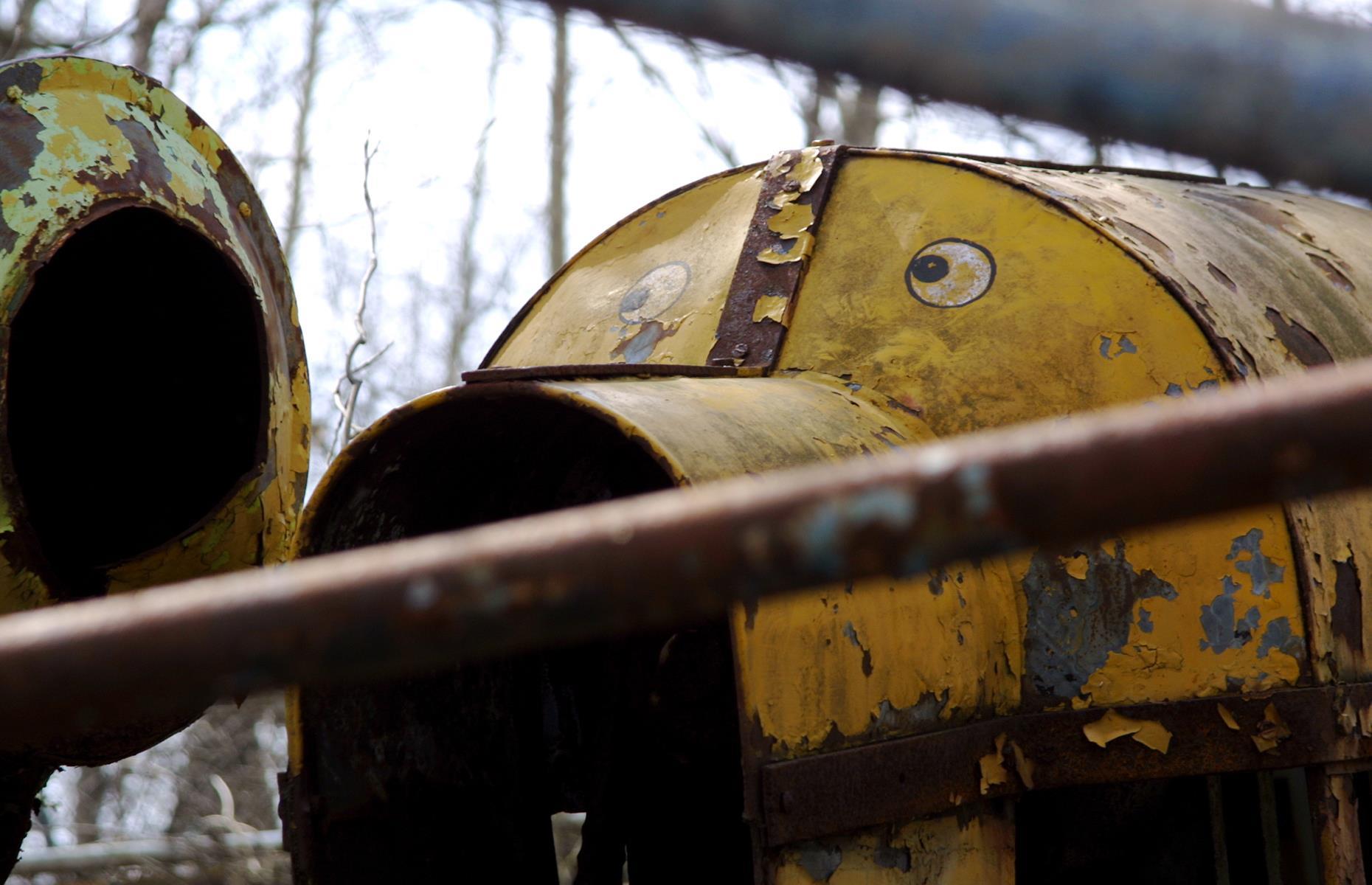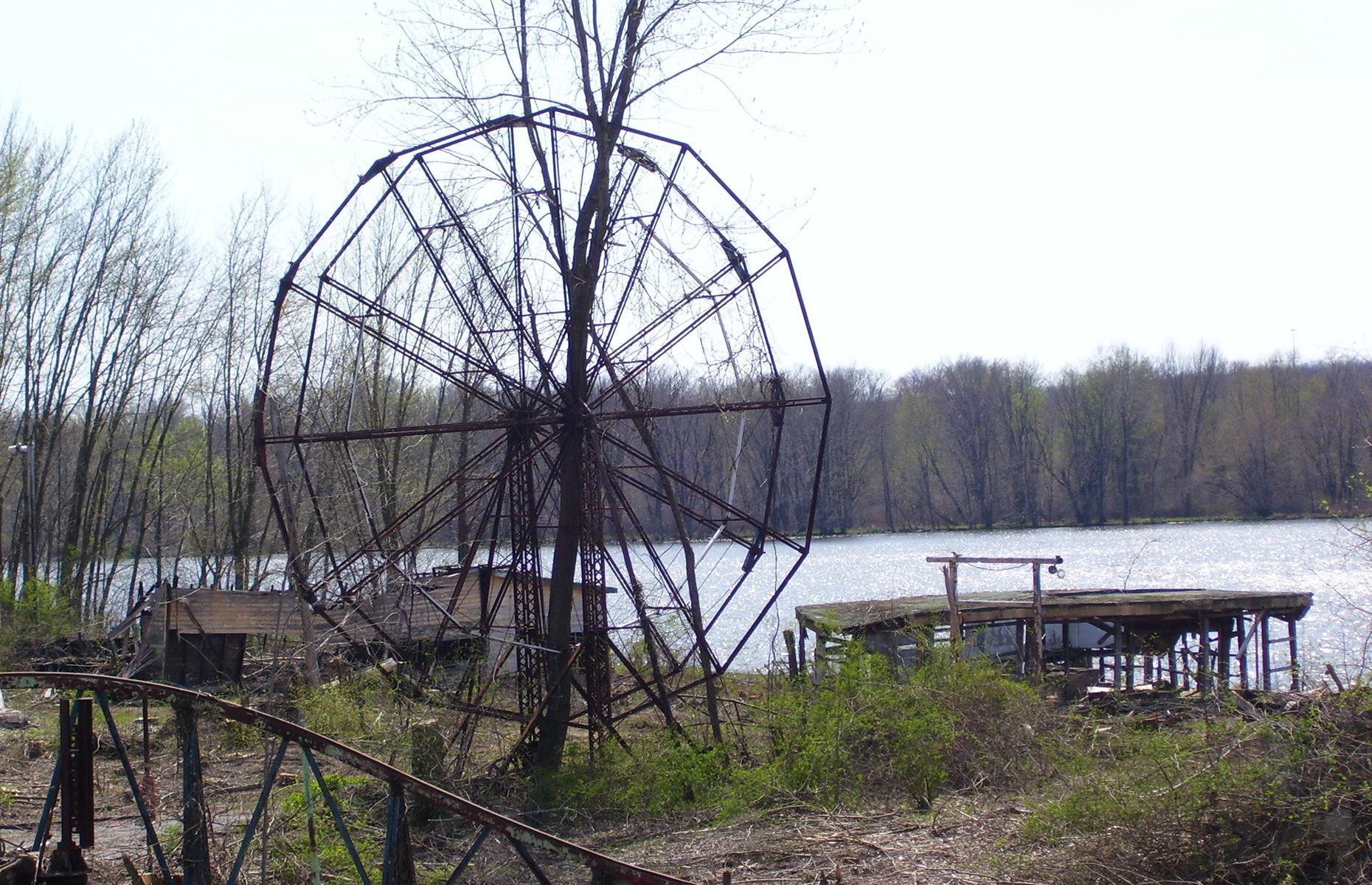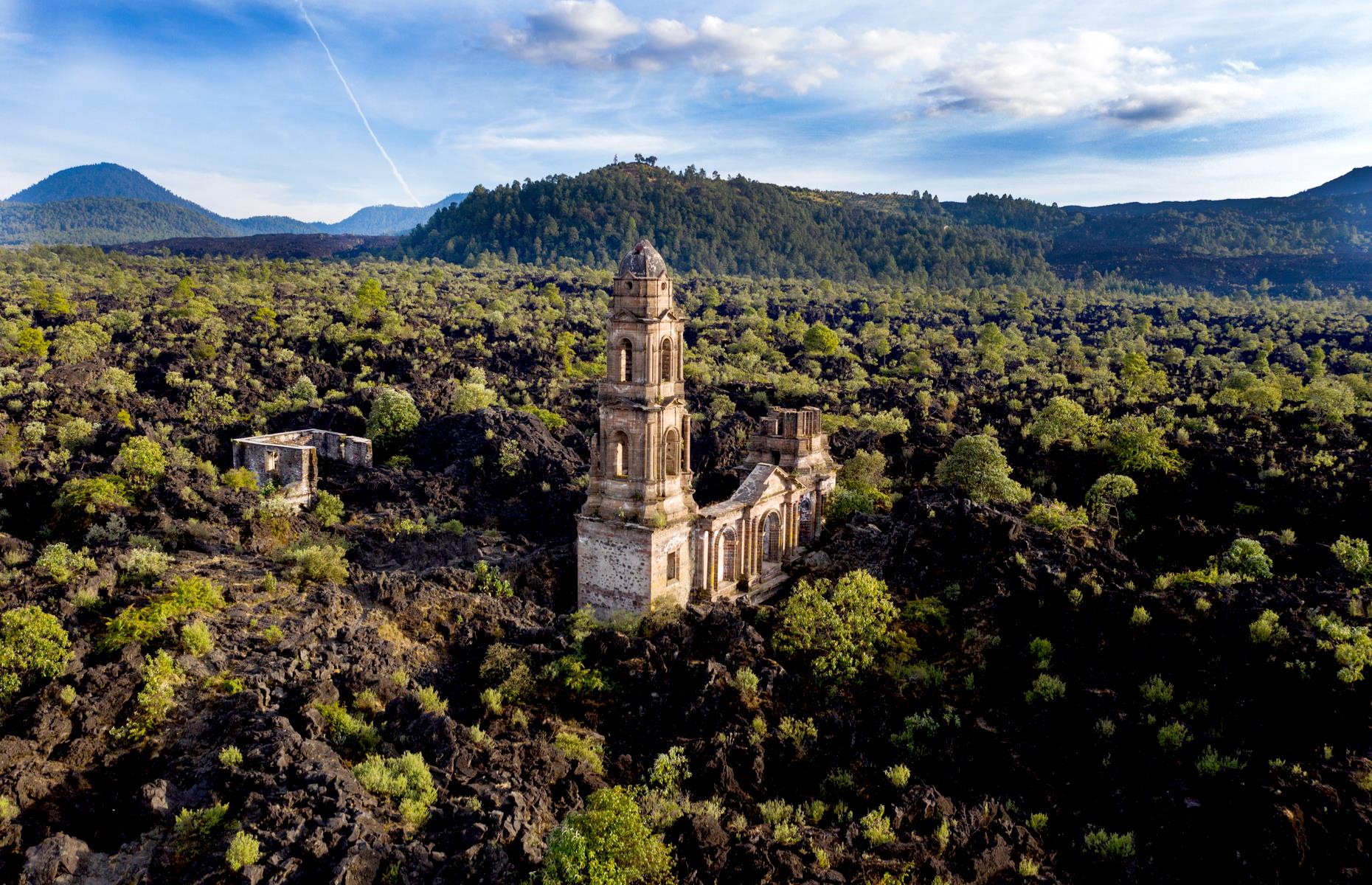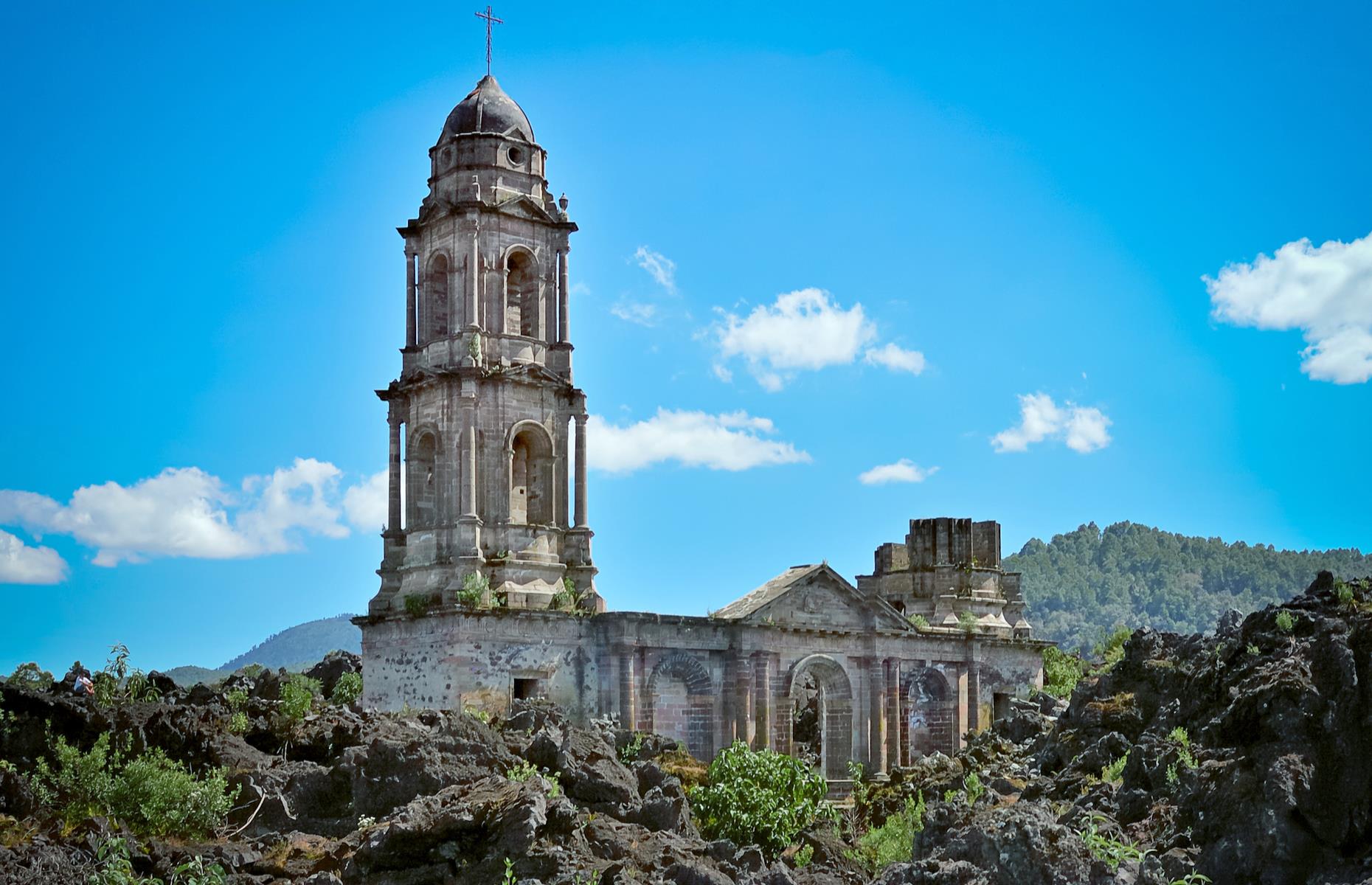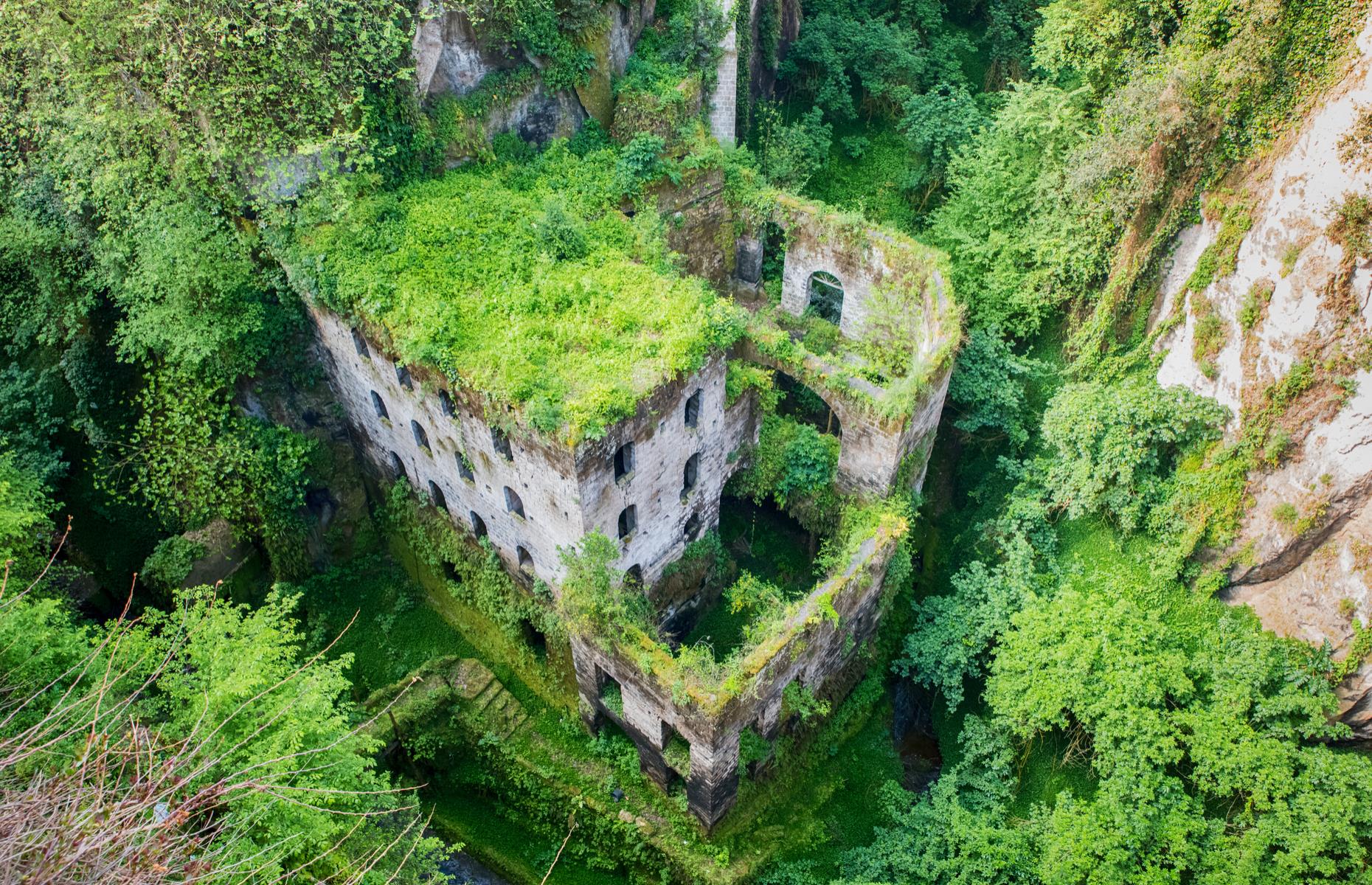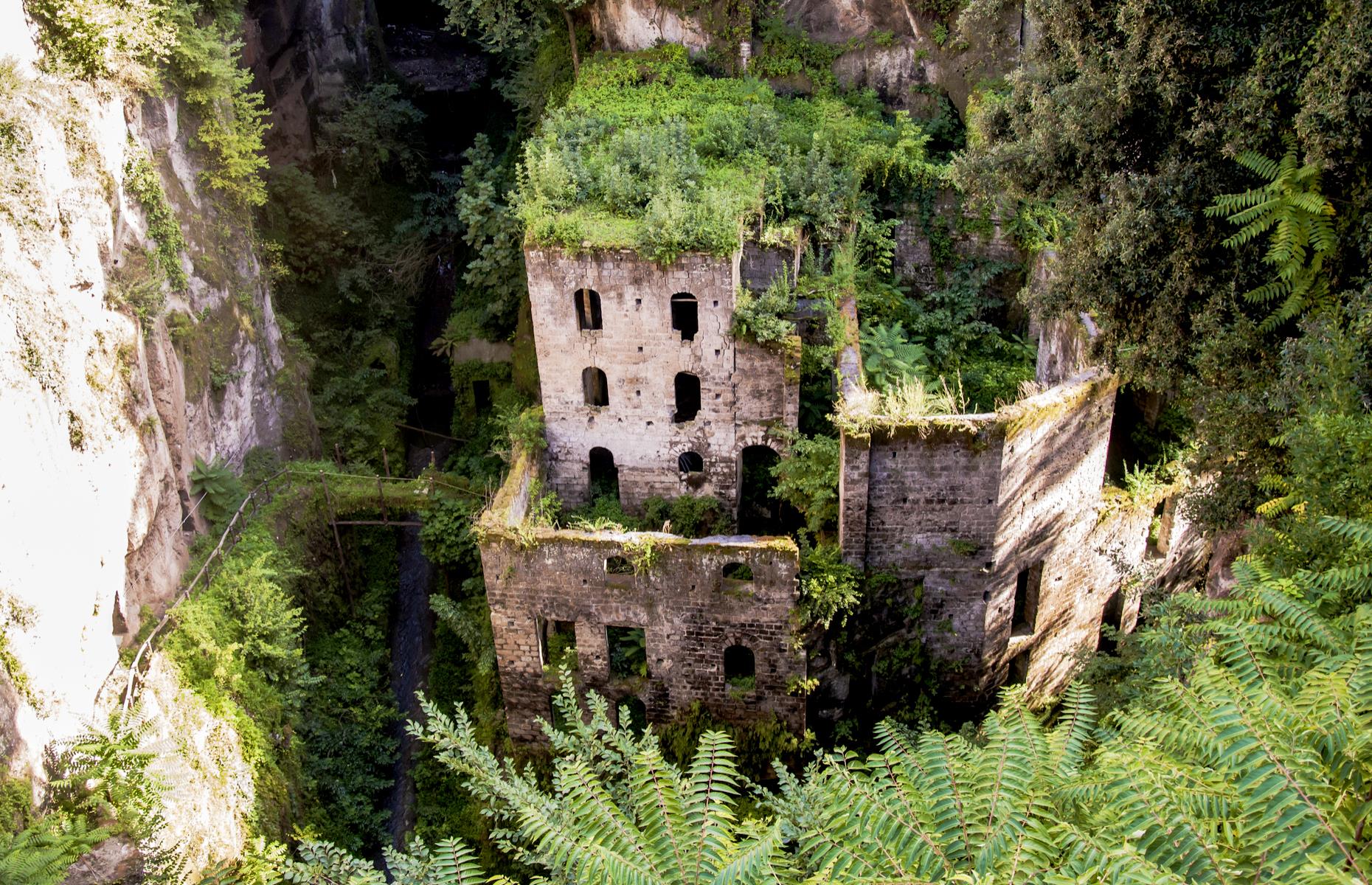 Overgrown sights
Poenari Castle, Romania
Poenari Castle, Romania
Bankhead ghost town, Canada
Bankhead ghost town, Canada
Eduard Bohlen shipwreck, Namibia
Eduard Bohlen shipwreck, Namibia
It's thought that a thick fog forced this fated vessel off course, and today it lies about a quarter of a mile (400m) from the shore, almost completely swallowed by sand. The ship is now the domain of adventurous travelers and wildlife such as the occasional jackal, and one of the best ways to see it is from the air. See more amazing pictures of the world's shipwrecks here.
Town of Spectre, USA
On Jackson Lake Island in Millbrook, Alabama, you'll find the curious town of Spectre, a decaying settlement that was actually built as a movie set. It was erected for 2003 fantasy film Big Fish, which was directed by Tim Burton and sees protagonist Will Bloom embark on adventures inspired by his late father's whimsical tales. 
Town of Spectre, USA
Craco, Italy
Craco, Italy
Now greenery sprouts from crumbling brick and Craco's cobbled streets sit deserted save from visitors who are usually on guided tours. The ghost town has also been used as a set for movies including 2008 James Bond blockbuster Quantum of Solace.
Villers Abbey, Belgium
Villers Abbey, Belgium
St. Nicholas Fortress, Croatia
St. Nicholas Fortress, Croatia
Ha Ha Tonka State Park castle, USA
Ha Ha Tonka State Park castle, USA
The fire completely gutted the property and it soon fell into the clutches of Mother Nature. Over the years, the castle has been devoured by greenery, with trees populating the empty "rooms", vines replacing paintings and grass growing where there were once fine carpets. The ruins are now protected as part of Ha Ha Tonka State Park and visitors can see them on an independent hike.
Belchite, Spain
Belchite, Spain
Ross Island, India
Ross Island, India
As the Indian rebels suffered in makeshift barracks, the British ensured the rest of Ross Island was transformed into their own lavish base. Comfortable houses and a grand church were built by the prisoners for the colonizers. But by the early 1940s, the prison had ceased operation and, once India gained independence in 1947, Ross Island was altogether abandoned once more. Today the crumbling buildings are wound with vines and dwarfed by trees. Take a look at more abandoned islands the world forgot.
SS Ayrfield, Australia
SS Ayrfield, Australia
Many of these once mighty freighters lie wrecked beneath the water's surface but the SS Ayrfield, first commissioned in 1911, miraculously stayed afloat. Though its stern is red with rust and near-busted by tree trunks, the ship remains above water today.
Tarban Creek Asylum, Australia
Tarban Creek Asylum, Australia
Paronella Park, Australia
Paronella Park, Australia
José sadly passed away in the 1940s and by the 1970s, the park had been sold outside the family. A devastating fire, as well as several cyclones, also ripped through the castle, leaving it in a decrepit state. Now preservation work has been carried out by the current owners and tourists can usually visit to marvel at the castle's shell and wander the leafy grounds. Find more of Australia's most eerie abandoned buildings here.
North Brother Island, USA
North Brother Island, USA
St Dunstan's in the East, England
St Dunstan's in the East, England
Pompeii, Italy
Pompeii, Italy
Preserved by the volcanic ash and debris, the city remained incredibly intact and has helped archaeologists learn a great deal about Roman society and everyday life. The site is enormous – you could spend days exploring its streets and buildings (villas, baths, gardens, temples, brothels and amphitheaters) – and the wealth of artifacts, mosaics, statues and frescoes that survived despite the cataclysmic event is astounding. It's thought between 12,000 and 15,000 people lived here. Take a look at Pompeii's secrets that are only just being uncovered.
Herculaneum, Italy
Herculaneum, Italy
Knossos, Crete, Greece
Knossos, Crete, Greece
Skara Brae, Orkney, Scotland
Skara Brae, Orkney, Scotland
Today these structures are considered the best-preserved group of prehistoric houses in western Europe. They give an insight into the everyday lives of the farmers, fishermen and hunters who lived in this once-thriving village. Remarkably you can still see their stone dressers and beds while the visitor center has an amazing collection of artifacts including gaming dice, hand tools and pottery. Sadly, there are fears that Skara Brae could once again be lost as climate change threatens more severe and frequent storms, and rising sea levels. Find more of the world's landmarks under threat from climate change.
Petra, Jordan
Petra, Jordan
The towering structures carved into the rose-colored sandstone cliffs have made this lost city one of the world's most intriguing archaeological sites. Entrance is via the awe-inspiring Siq – a mile-long narrow gorge that emerges onto the Treasury, the city's most famous monument. Petra was declared an UNESCO World Heritage Site in 1985 and also named as one of the "New 7 Wonders" of the world. It's thought much of the city is yet to be excavated.
The Lighthouse of Alexandria, Egypt
The Lighthouse of Alexandria, Egypt
It dominated the Mediterranean coast for centuries until it was damaged irreparably by earthquakes. It was then demolished in 1480 to make way for the Citadel of Qaitbay. Some stones from the Lighthouse were used in the construction of the medieval fort which still stands on the site. Further remains have since been discovered on the floor of Alexandria's harbor along with other remains of the ancient metropolis. Now take a look at what the Seven Wonders of the Ancient World would look like today.
Port Royal, Jamaica
Port Royal, Jamaica
The port never regained its status, becoming a British naval station then slipping into life as a sleepy fishing village. In 1969, underwater archaeology pioneer Edwin Link discovered a pocket watch which revealed the exact time the city was sent to its watery death – it had stopped at 11:43. Many of the 17th-century buildings remain intact underneath the waves. Now an UNESCO World Heritage Site, Port Royal's lost city is considered one of the world's most important underwater sites. Now check out these photos of jaw-dropping underwater attractions.
Phnom Kulen, Cambodia
Phnom Kulen, Cambodia
Beng Mealea, Cambodia
Ani, Turkey
Ani, Turkey
Known as the ghost city of Ani, its crumbling ruins sit abandoned and little visited. They include churches, palaces, city walls and an intriguing Zoroastrian fire temple. The imposing remains of the Cathedral of Ani can still be seen although its dome collapsed in the earthquake. Take a look at these haunting photos of more abandoned sacred places.
Sabratha, Libya
Founded by the Phoenicians on Libya's Mediterranean coastline around the 4th century BC, this ancient trading post later fell under Roman rule. Sabratha's stunning seaside amphitheater with its grand three-story backdrop is a legacy of this. It's remarkably well-preserved considering the city has been struck with several earthquakes – the most devastating one in AD 365. Discover the Roman ruins around the world you probably don't know about.
Sabratha, Libya
After the earthquake, the city was rebuilt by its Byzantine governors but it never regained its magnificence. Today the site, which includes a Roman forum, baths and temples, is threatened once again by nature – coastal erosion is an ongoing problem. Sadly, Sabratha was also one of five UNESCO World Heritage Sites in Libya placed on the List of World Heritage in Danger because of damage caused by conflict and the further threat posed.
Kolmanskop, Namibia
Kolmanskop, Namibia
Glenrio, New Mexico/Texas, USA
Glenrio, New Mexico/Texas, USA
Listed on the National Register of Historic Places, the Glenrio Historic District includes the old Route 66 roadbed and 17 abandoned buildings as well as cars. The broken signs welcoming non-existent motorists to the Little Suarez Diner and the State Line Motel are especially creepy. Check out more of America's most fascinating ghost towns.
Houtouwan, China
Originally a thriving fishing village, this abandoned settlement on China's Shengshan Island is now entirely at the mercy of Mother Nature. The population once totalled more than 2,000 people, but the remote location presented a challenge for the town's inhabitants. Competition from Shanghai's fishing industry (40 miles away) ultimately sealed Houtouwan's fate. Through the 1990s, the village began leaking residents and, by the early 2000s, it was almost completely deserted.
Houtouwan, China
Today almost every inch of Houtouwan is covered with green. Lush vegetation climbs the abandoned houses, many of which contain decaying furniture left behind by former inhabitants. The village has also become popular with adventurous tourists and keen photographers, who make the long journey to hike among the moss-covered hills, trees and vine-clad buildings. 
Chippewa Lake Amusement Park, Ohio, USA
Chippewa Lake Amusement Park opened in 1878, and its story spans an entire century. It began as a humble resort with a ballroom, steamboat and a roller coaster that relied on manpower to reset it after every ride. But after the turn of the century, Chippewa was acquired by ambitious businessman Mac Beach. A Ferris wheel, a modern Big Dipper and a beloved Tumble Bug (pictured) joined the ranks, and fast food shacks and vibrant ticket booths peppered the site. The Hotel Chippewa was another highlight, and the park established itself as a must-visit.
Chippewa Lake Amusement Park, Ohio, USA
Eventually, an ageing Beach sold his park onto Continental Business Enterprises in 1969. Despite an ambitious set of plans from the new owners, local interest dimmed. In 1978, CBE closed Chippewa Lake. Trees broke the backs of roller coasters and fell through the roofs of derelict ticket booths, and weeds forced their way into every crevice. The historic ballroom and hotel were eventually destroyed by fire. Though redevelopment plans have surfaced over the years, none have stuck. Take a look inside America's abandoned theme parks. 
San Juan Parangaricutiro, Mexico
San Juan Parangaricutiro, Mexico
Though the villagers eventually erected a new church elsewhere, the original holy building still rises proudly from the volcanic landscape. Its façade is half-buried by the lava field and many locals believe the church's lucky escape was down to an act of God. Whatever the explanation, the breathtaking ruin is preserved for locals and hardy tourists alike, who can usually take in the structure on an independent or guided hike. Check out the world's most fascinating ghost towns you can visit.
Valle dei Mulini, Italy
Valle dei Mulini, Italy
Source: Read Full Article