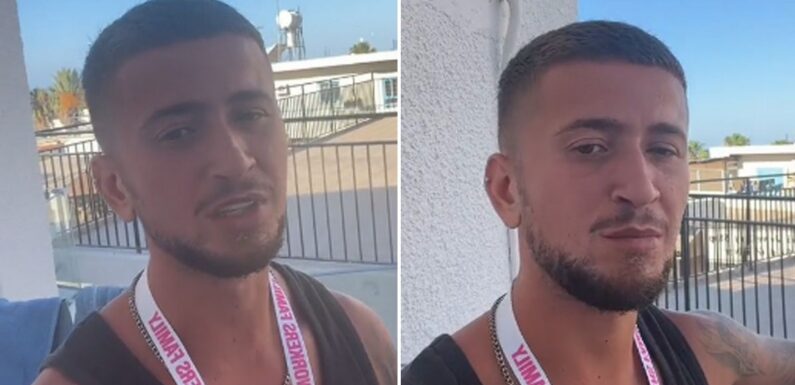 A bloke who labels himself the 'biggest stud in Napa' has claimed that you can make as much as €200 (£171) a day in the party town. Ayia Napa, is a resort area in Cyprus popular with stag dos, Brits on the lash and young people.
The town not only has plenty of bars, clubs and party boats – but it even has rollercoasters and fairground rides on the strip. Thousands of holidaymakers flock to the area for sun, sea and cocktails every year.
But, many of the people who head to Ayia Napa each summer are those who choose to live in Cyprus and work for the high season. That includes plenty of British nationals working as holiday reps, salesmen, bartenders and PR workers.
READ MORE: 'I was a Majorca holiday rep – there was an easy way to become our favourite guest'
Andreas Michalis, who has 88,000 TikTok followers, @thatguyandreas, opened up to his fans about how much money you can make during the season. It ranges from a fairly low amount to €1,000 (£857) a week!
That's not what you'd usually expect when thinking of youngsters working in tourism for the summer. But, he explained that it's all about what you choose to do – and how good you are at it.
A follower asked the creator "How much do reps get paid". Andreas explained the range you can expect in Ayia Napa.
Andreas said: "How much is the wage to work abroad? So it massively depends to be honest, on what type of job you're actually doing. Say you've just come here, you've got money already, you're just coming here to party, have a good time and pull girls. You do PR. PR work is on about €40 a night you just get free drinks and you're paid to bring people into the bars.
"However, if you want to do something like ticket selling that's the way to go to get money. You can make up to €15 a ticket per sale. Let's say you sell 10 a day that's an easy 150 quid. But, there's also other jobs as well like bar work, VIP hosting, advertising. I'd say the wage varied between €30 to maybe, potentially, you could get up to €200 a day."
The season in Ayia Napa is from May to early September – that's around four months. So if you choose to work the entire time, five days a week, you could take in a whopping €16,000 in one summer.
That's about £13,725 in one summer. Not bad for seasonal work especially when you get to have fun in the sun and enjoy the beach on your days off.
In the comments of Andreas' video people were keen to join the rep life. One person said: "Catch me working in Napa next year!"
While another added: "Knew a bird in Maga who made 600 euros from ticket selling in one day."
While a third noted: "I'm gonna leave Nando's and do this." A woman added: "I sell tickets in Napa it's sick."
Not everyone loves rep work though. Camilla Plews worked in Majorca and Ibiza – while she loved being on one island the other left her exhausted.
Source: Read Full Article