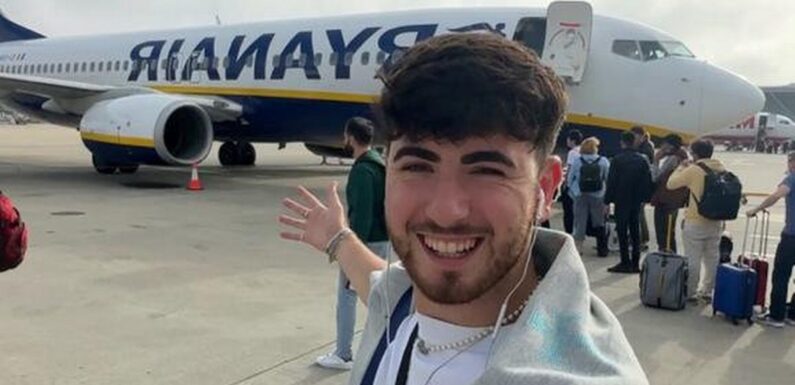 A clever Brit who's known for bagging cheap holidays revealed he managed a three-day Spain getaway for less than £100.
Callum Ryan, 22, had set himself the challenge of spending less than £100 for a long weekend away – and managed it despite paying for flights to Spain, hotels and transport like parking and buses. He started by booking a Ryanair flight from London Stansted Airport to Seve Ballesteros-Santander Airport in Spain for £54 return. If you book far enough ahead of time and have flexibility you can get a return ticket to Santander for a tiny £26 return, on Skyscanner.
A bus from the airport to the city centre set him back just £1.87 and a hotel for his three-day trip cost £30. You can find some pretty incredible bargains on booking.com or by calling hotels directly to see if they'll give you the best price.
READ MORE: Dad flies to Ibiza for £25 and raves for 24 hours with nothing but Asda carrier bag
Read all the latest stories from the Daily Star's travel team
To round off Callum's spending for the trip, he paid £13.50 for parking while on the trip away with his mate. Meaning he could easily get home after flying back into the airport no matter the time of day.
In total, Callum spent £99.37 – just under his £100 target for the trip. A success – and for less than the cost of a train tickets to many parts of the UK. His £100 total didn't include spending money of around £150 – but he managed to keep costs down there too by spending time at the beach and sightseeing.
Callum, a social media content creator, from Milton Keynes, Bucks., said: "I was surprised that we found somewhere so cheap. We decided to book the trip the day before and to get a full holiday for less than £100 last minute. I thought it would be impossible.
"It was a fun and enjoyable trip. The best thing for me was meeting the locals. It was out of season and we mainly chilled with the locals – we have made friends for life."
Callum set off on September 27, and to save cash Callum and his friend stayed in a twin room in a hostel. Hostels often get a bad rap as many of us don't want to share a dorm room with strangers, but many now offer private twin bed and double rooms for a cheap price too – so it's worth shopping around for one.
In March Callum flew to Spain for a pint for £10 – less than a box of Estrella from Morrisons which cost £15. He enjoyed the sunshine, wandered around the Ibiza Old Town and then headed home.
He also flew to Dubai for £64 – less than the cost of filling up a car with fuel. He got a Wizz Air flight from Luton to Sofia in Bulgaria for £21.99, before flying to Abu Dhabi with the same airline for £35.16. He then travelled by bus from the airport to Dubai set him back £7.51, making his total travel spend one way just £64.66.
Source: Read Full Article