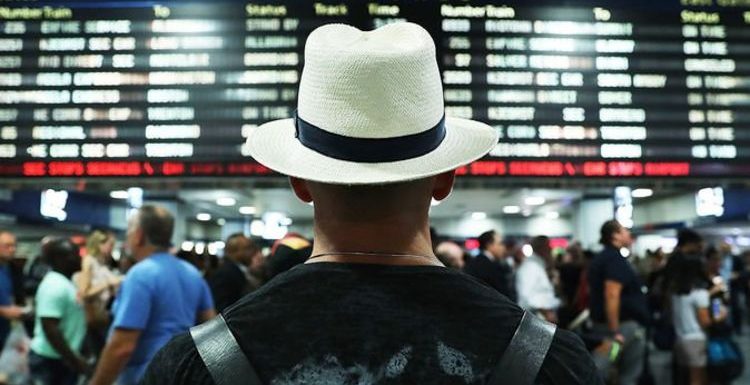 Simon Calder says current UK travel rules are a 'mess'
We use your sign-up to provide content in ways you've consented to and to improve our understanding of you. This may include adverts from us and 3rd parties based on our understanding. You can unsubscribe at any time. More info
New travel rules came into force on Monday, October 4, with the so-called traffic light system scrapped and just the 'red list' remaining. While this spells good news for many travellers and the industry as a whole, there are still 54 countries on the red list, requiring an expensive 10-day hotel quarantine on return to the UK to prevent importing new coronavirus strains. However, this could all change this week.
According to a report first published in the Sunday Telegraph, 45 countries could soon be removed from the red list.
Just nine countries are expected to remain on the red list, marking a drastic overhaul to draconian travel rules which have been in force since late 2020.
The plans mark the Government's latest plans to get society and the economy back to "normality" after the worst of the pandemic.
The changes, which will allow fully vaccinated travellers to visit each of the countries without having to self-isolate on their return, are expected to be announced on Thursday following a review of the current list.
Which countries will move off the red list?
Countries expected to come off the red list include South Africa, Brazil and Mexico.
Cape Verde and Indonesia are also due to be struck off the red list.
Thailand could also become a quarantine-free destination, but was said to be a "more marginal call".
A total of 45 countries could be affected – you can see the full red list here.
Which countries will stay on the red list?
While this is good news for people who've faced lengthy separations from families in red list countries, there could still be a handful that face hotel quarantine if they travel.
The list of which countries could remain red is unknown, however, it is likely to be those with poor vaccination rates and a high risk of new variants.
For example, Burundi, Eritrea, the Democratic Republic of Congo and Haiti all have low vaccination rates which could make them more of a risk.
What will the new rules be?
In line with the changes coming into force from October 4, fully vaccinated travellers arriving from non-red list countries will no longer have to take a test before setting off for the UK.
All travellers – except children under five years old – will still have to pay for a PCR test two days after arrival.
People who are not fully vaccinated will need a pre-departure test and a PCR test on days two and eight after they return, and must self-isolate for 10 days at home.
Transport Secretary Grant Shapps said: "We are accelerating towards a future where travel continues to reopen safely and remains open for good, and today's rule changes are good news for families, businesses and the travel sector.
"Our priority remains to protect public health but, with more than eight in 10 people now fully vaccinated, we are able to take these steps to lower the cost of testing and help the sector to continue in its recovery."
There was a surge in holiday bookings after the government announced the changes last month and the travel sector has welcomed the move.
The industry previously criticised the government for being too slow to ease and simplify rules on testing and quarantine.
Source: Read Full Article