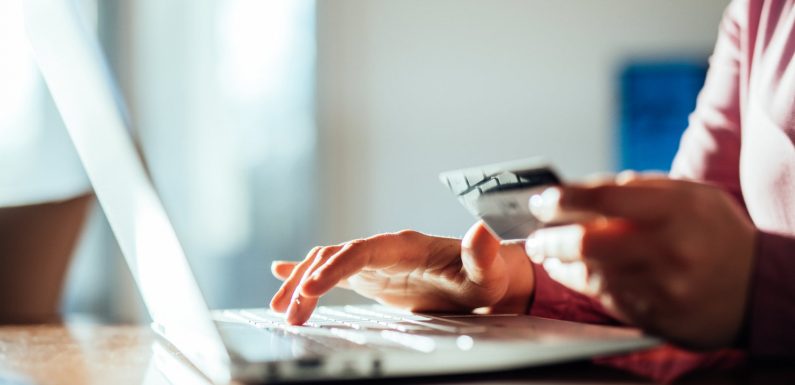 Load Error
Online shopping portals are one of the easiest ways to boost your rewards balances. These programs offer online bonus points for various airline and hotel programs, just for shopping through the portals. For such an effortless way to earn points, it would be a mistake not to utilize them.
Today we're going to talk about how to use the American Airlines AAdvantage eShopping portal. If you play your cards right, this could be a lucrative tactic that could lead to an award flight sooner than you may have thought. Domestic award bookings start as low as 5,000 AAdvantage miles, but sometimes you can score an even better deal through an AA Web Special.
Not only is the AAdvantage shopping portal a great way to boost your points on top of flying and earning through credit cards, it's a fantastic opportunity to double or even triple dip. Here's everything you need to know about earning miles through the AAdvantage portal:
For more TPG news, deals and points and miles tips delivered each morning to your inbox, subscribe to our daily newsletter.
In This Post
Fundamentals of online shopping portals
Online shopping portals allow you to earn bonus points and miles at hundreds of online retailers just by doing business with them through the portal. This already sweet deal gets even more generous when you use a rewards credit card that lets you earn additional points for your spending.
You can earn anywhere from a few extra points on smaller purchases such as ordering photos through Walgreens to reaping big rewards when you make significant purchases like buying a new MacBook through the portal — the points add up either way.
A practical time to use the portal is when ordering everyday necessities, like contacts. You might not think about earning additional points through purchases like these, but if you were to order through 1-800-CONTACTS, you could earn 5 miles per dollar spent by starting your shopping through the American Airlines AAdvantage portal. Not only is it convenient, but it adds up and could ultimately lead you to your next vacation just by ordering something you need online and through the portal.
To put it into perspective, say you're spending $500 per year on contacts. Here's what you could be earning:
$500 x 2 miles per dollar on everyday spending with the Capital One Venture Rewards Credit Card = 1,000 Capital One miles
$500 x 5 miles per dollar on 1-800-CONTACTS through the AAdvantage shopping portal = 2,500 American Airlines AAdvantage miles       
Now you've effortlessly racked up 3,500 bonus miles just by saving yourself time and preordering your contacts.
Related: Maximizing shopping portals for your online purchases
How to get started with the AAdvantage Shopping Portal
Getting started with the AAdvantage shopping portal is incredibly easy. Simply sign up, search for a merchant you want to shop with and click through using the link provided by AAdvantage Shopping. Here's a step-by-step look at how that works:
Sign-up for AAdvantage eShoopping

© The Points Guy


You will need to sign-up for AAdvantage eShopping whether or not you already have an AAdvantage frequent flyer account. Here you will link your AAdvantage frequent flyer number and add some personal information.
Browse offers
After you've signed up, you can browse the thousands of offers available. If you find one you're interested in, you can click "shop now," and it will automatically take you to the online store. However, if you exit out from the site after clicking through, you will have to repeat this step to reactivate the offer.
Download the AAdvantage button
One of the easiest ways to ensure you don't miss out on any bonus points is to install the AAdvantage button. This Google Chrome browse extension will alert you with a pop-up any time you are shopping on a site that's eligible for bonus points.
Activate the rewards
You will get a message like this if your portal has been activated. If it has not, you'll see a button that says "Activate Now."
Related: How to earn miles in the American Airlines AAdvantage program
Tips and reminders
This is a relatively straightforward process, but it's also easy to miss a few steps the first couple of times using it. Here are a few things to keep in mind:
If using the plug-in, you must "activate" the points when alerted by the pop-up. Otherwise, you will miss out on the points completely, which would be a real shame because you were so close.
Before shopping, you must click through the link on the shopping portal. Don't navigate away and come back later, as the bonus will no longer be activated.
You must make sure that you have cookies enabled in your browser for the retailer's site. This is what allows the portal to "track" your purchases and award bonuses accordingly.
Only use promotions or promo codes found on the portal; if you use others, the purchase may become ineligible for bonus points/miles.
Consider using shopping portal aggregators like CashBack Monitor. The site allows you to pull up a specific retailer and see the earning rate you'd get across all applicable shopping portals. This includes all of the above types of portals, allowing you to quickly compare earning rates and determine which one offers the best return for the individual merchant you are shopping with.
AAdvantage cards to use when shopping online
If you're loyal to American Airlines and looking to earn status faster, you may want to consider one of the airline co-branded credit cards. Here are some of our top picks.
Citi® / AAdvantage® Platinum Select® World Elite Mastercard®
CitiBusiness® / AAdvantage® Platinum Select® Mastercard®

AAdvantage® Aviator® Red 

World Elite Mastercard

Citi® / AAdvantage® Executive World Elite Mastercard®
American Airlines AAdvantage MileUp℠ Card
The information for the Citi AAdvantage Platinum, CitiBusiness AAdvantage Platinum Card and AAdvantage Aviator Red World Elite Mastercard has been collected independently by The Points Guy. The card details on this page have not been reviewed or provided by the card issuer.
To learn more about which card is right for you, check out "Choosing the best credit card for American Airlines flyers."
Featured photo by Guido Mieth/Getty Images
SPONSORED: With states reopening, enjoying a meal from a restaurant no longer just means curbside pickup.
And when you do spend on dining, you should use a credit card that will maximize your rewards and potentially even score special discounts. Thanks to temporary card bonuses and changes due to coronavirus, you may even be able to score a meal at your favorite restaurant for free. 
These are the best credit cards for dining out, taking out, and ordering in to maximize every meal purchase.
—
Editorial Disclaimer: Opinions expressed here are the author's alone, not those of any bank, credit card issuer, airlines or hotel chain, and have not been reviewed, approved or otherwise endorsed by any of these entities.
Source: Read Full Article