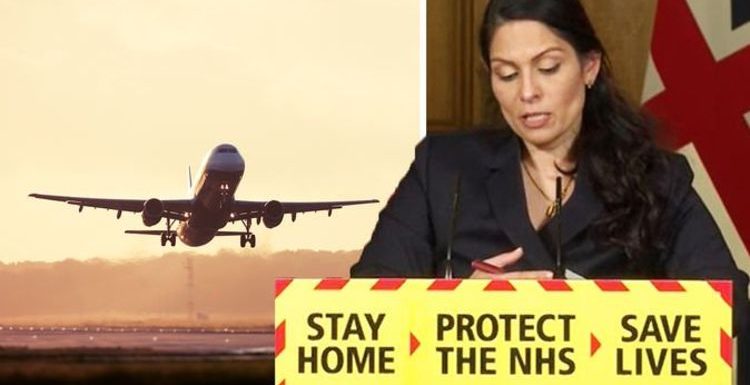 Priti Patel says 'too early to speculate' on travel restrictions
Priti Patel dashed holiday hopes with a stark warning in today's coronavirus briefing. The Home Secretary cautioned it was too soon to tell what travel restrictions will be come the summer. She also urged Britons not to travel right now.
"It is is far too early in terms to speculate around restrictions, such as the point you just made should people be booking a holiday," she told the press.
Patel continued: "We have 1000s of people still in hospital, pressures on the NHS – the advice is very clear, we are in a lockdown the public should be staying at home.
"Our focus, of course, with regards to borders and travel -people should not be travelling unless of course, it is absolutely critical and essential."
The Home Secretary added that the focus is now on the covid vaccine and strict travel rules are in place for a good reason
We will use your email address only for sending you newsletters. Please see our Privacy Notice for details of your data protection rights.
"We have this incredible world-leading vaccine rollout programme. Our focus is absolutely on delivering that vaccine, getting it to the public, and you know very clearly what the measures are at the borders.
"In terms of quarantine, passenger locator form, the fine on the PLF has been increased, but also the need for a test.
"We have stringent measures for a very good reason because we want to protect the health of members of the public and also we want to make sure that we can deliver and safeguard this world-leading vaccine rollout programme.
More to follow…
Source: Read Full Article