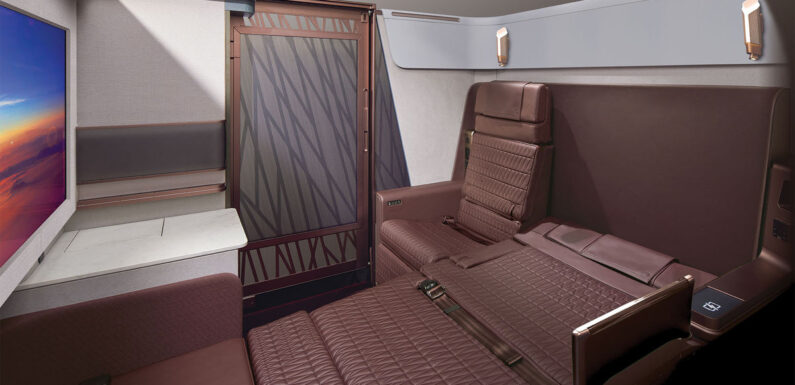 Japan Airlines (JAL) unveiled the cabin interiors for its 13 Airbus A350-1000 planes on order. 
The carrier plans to put its first A350-1000 into service by the end of the year on its Tokyo Haneda-New York route. The plane is the largest of the A350 variants.
The interiors will set a new standard for the carrier's international offering, JAL said, with seating redesigns in all four cabin classes. The planes will feature six first-class suites, 54 business-class suites, 24 seats in premium economy and 147 in economy. 
The A350-1000s will be JAL's first aircraft with privacy doors in first class and business class. First and business class seats will also offer what JAL is calling a world-first — headphone-free speakers on an airline. The speakers are built into the headrest, and flyers will use them by adjusting headrest flaps to conform to their ears. 
The first-class suites will have a wall height of 62 inches and sofas that can convert into a single bed with a seat or a double bed. The suites will have 43-inch entertainment screens. 
In business class, JAL's A350-1000s will have 52-inch-high walls and 24-inch screens. The seats will lie flat to 6.5-feet in length. 
The beds and monitors in both cabins will be larger than they are in the Boeing 777-300ER cabins that JAL's A350-1000 will replace for Haneda-New York flights.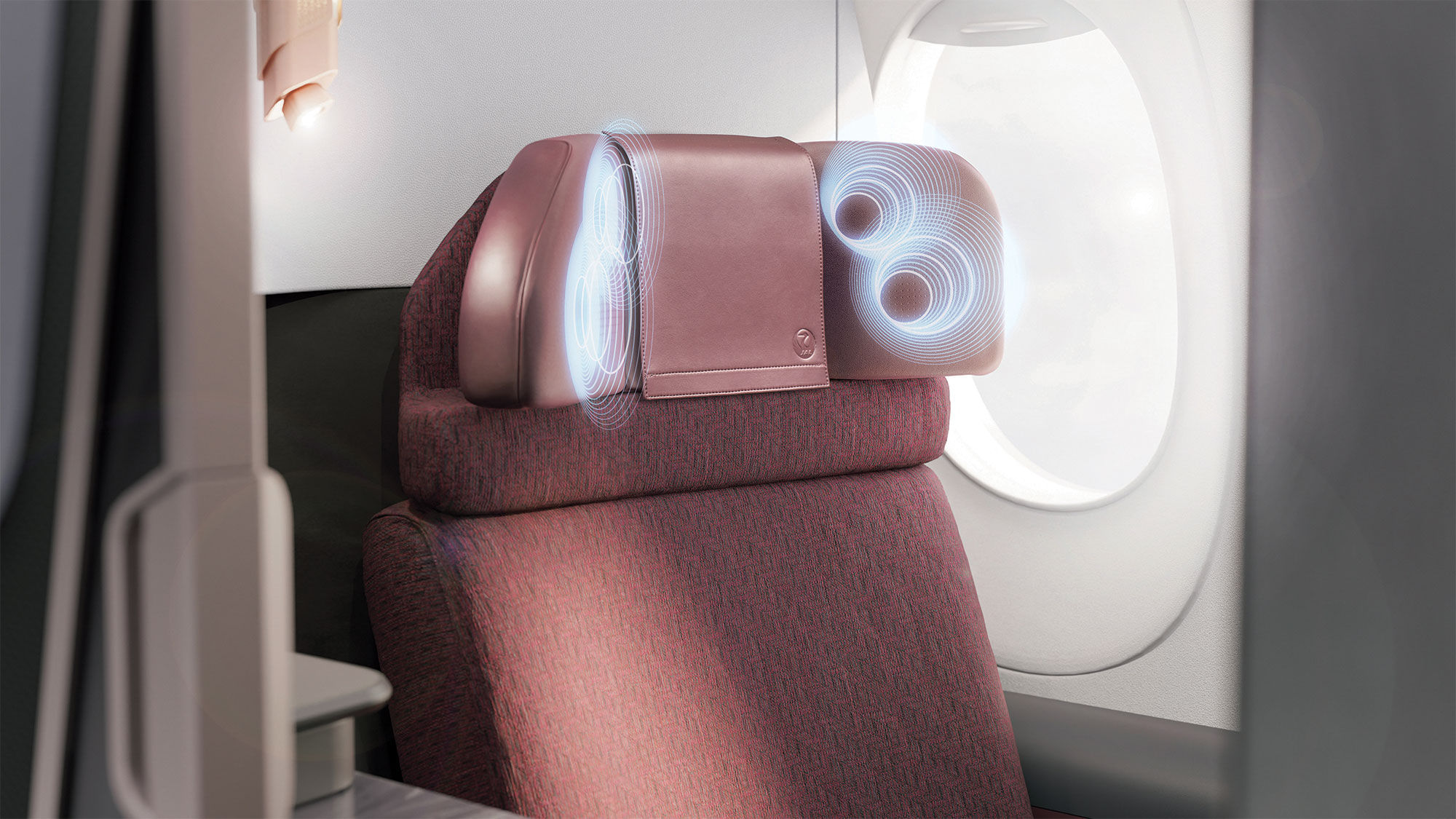 The carrier's new premium economy seats will offer 42 inches of space between rows with seats up to 19 inches wide, similar to JAL's Boeing 777-300, according to Aerolopa.com. The seats will have enlarged privacy petitions and 16-inch monitors — approximately a third larger than those in JAL's Boeing 777-300 premium economy cabins.  
Related: JAL entices travelers to pack light
JAL's A350-1000 economy seats will have 33 to 34 inches between rows and a width of up to 18 inches. The width is slightly smaller than the carrier's Boeing 777-300 offering of 18.5 inches, while the space between rows will be similar. 
Most economy seats will have a 13-inch monitor, an increase over 10.6-inch monitors in the Boeing 777-300. Monitors in all cabin classes will be high-resolution. 
JAL was this year's winner of the best economy class in Skytrax's World Airline Awards.
Source: Read Full Article