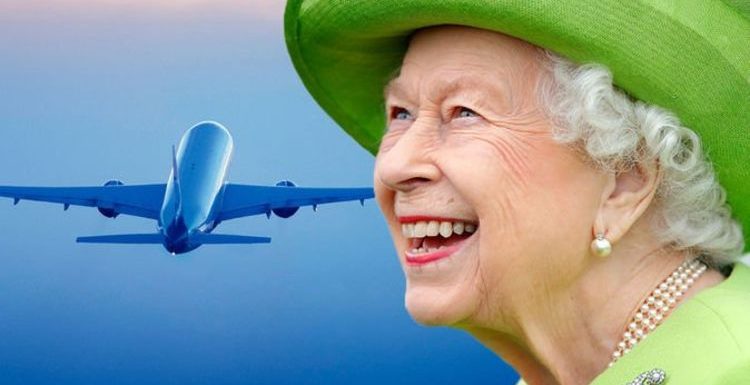 Queen 'needs comforts of home' on royal tours say experts
We use your sign-up to provide content in ways you've consented to and to improve our understanding of you. This may include adverts from us and 3rd parties based on our understanding. You can unsubscribe at any time. More info
Queen Elizabeth has spent a huge part of her time as Monarch travelling around the world representing the UK. As a result, she is no stranger to the usual burdens of international travel, including jet lag.
However, thanks to her experience as a global Jetsetter, Her Majesty is said to have come up with a few clear ways to make the travel experience more comfortable.
When it comes to jet lag, experts say she has her own "secret weapon" which apparently cures jet lag.
It is reported that Queen Elizabeth is a huge fan of barley sugar, which she consumes in the form of hard-boiled sweets.
The Monarch is said to swear by these traditional candy shop treats for helping with time zone changes.
Channel 5 documentary "Secrets Of The Royal Flight" describes barley sugar as the Queen's "secret weapon".
Meanwhile, royal correspondent Emily Andrews added: "Apparently she says that she thinks it can help with jet lag which is an interesting one – I hadn't heard that one before."
While Queen Elizabeth vows the sweet treat helps her, whether or not barley sugar alone can help remains uncertain.
Lifestyle specialist Nick Knight told the Telegraph: "What the Queen is doing by having barley sugar is essentially using her body's sugar metabolic pathways to help adjust her body clock."
DON'T MISS
Quarantine: Briton trapped in Spain hotel warns against holidays [WARNING]
Spain amber plus could be 'clearly a concern' for British expats [COMMENT]
Do I need to take a PCR test before travelling to France? [TRAVEL ADVICE]
He compared the Queen's tip to adjusting meal times to match the destination a traveller is in.
This can, in turn, help aid a bedtime that is also in line with the time zone.
"Carrying out your daily habits like eating and sleeping in line with your new destination's time zone – both en-route and on arrival – helps re-synchronise our body clock to our new environment," added Mr Knight.
Queen Elizabeth's jet lag tip isn't the only way she ensures comfort while travelling.
It is also reported that she has a very specific packing list, including food and beverage items to be consumed in flight and abroad.
According to former royal plane pilot Graham Laurie, the Queen was partial to Fray Bentos pies during the flight.
The pies are sold off the shelves in supermarkets for a price of around £2.50.
They come in a variety of flavours including steak and kidney, and minced beef and onion.
Speaking as part of the Channel 5 documentary, Mr Laurie said: "Do you know, they used to love it," said Mr Laurie.
"I think it's such a lovely change from all that fancy food which comes first class!"
The Monarch is said to request Malvern bottled water wherever she goes.
Former royal spokesperson Dickie Arbiter revealed: "The only thing the Queen requests to have wherever she is is Malvern Water.
"She likes Malvern water, it's refreshing and they usually take lots of it with her."
Source: Read Full Article