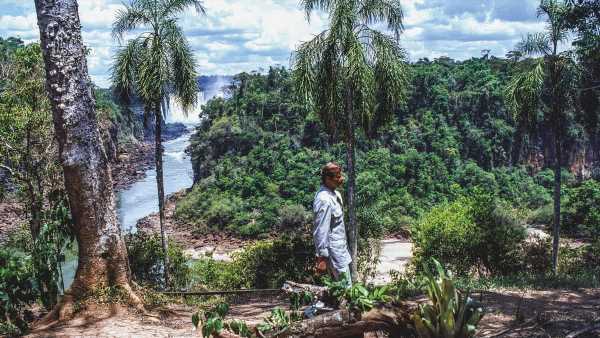 A secret agent… and a TRAVEL AGENT: Lavish new book shows how Bond movies have been sparking wanderlust for decades with their amazing filming locations, from Scotland to Egypt
New book James Bond Destinations by Daniel Pembrey invites you to follow in '007's well-shod footsteps' 
In the book's introduction, the author says that the locations 'are places that lend themselves to fantasies'

READ MORE: The UK hotels that received gongs at the National Geographic Traveller Hotel Awards
This new book invites you to follow in '007's well-shod footsteps to some of the world's most heart-stopping and iconic settings'.
James Bond Destinations by Daniel Pembrey, published by Assouline, is lavishly illustrated with 233 images of the stunning filming locations that feature in the James Bond film franchise, based on the novels by Ian Fleming.
More than 100 locations have appeared in Bond films over the past 60 years, including Jamaica in 1962's Dr No, the Egyptian city of Luxor in 1977's The Spy Who Loved Me and the Scottish Highlands in the 2012 film Skyfall.
The publisher notes that these filming locations have inspired moviegoers to dream of travelling themselves, noting: 'Barbara Broccoli, the daughter of the original Bond producer Albert "Cubby" Broccoli, says her father "wanted to take people out of their lives and transport them on an adventure to something magical".'
In the book's introduction, Pembrey says: 'The locations are not only beautiful and glamorous locations. These are places that lend themselves to fantasies – ones that we, too, yearn to explore, while knowing in our hearts we can never do so quite like 007. Bond travels on covert operations with dizzyingly high stakes. He must overpower nemeses while saving the world and, ideally, not compromising his Savile Row suits.
'His ultra-high-octane assignments involve especially scenic environments that are guaranteed to deliver riveting cinema on a truly transportive scale.' Scroll down to see some of the places that appear on 'Bond's jet-set, international itineraries'…
A scene from the 1979 film Moonraker, filmed near Iguazu Falls in Argentina. This picture shows James Bond (Roger Moore) venturing deep into the Amazon in search of a rare orchid, the source of the toxins that evil villain Drax (Michael Lonsdale) is 'using to imperil the world's population', the book explains
James Bond (Roger Moore) and Melina Havelock (Carole Bouquet) aboard a boat in Corfu in the 1981 film For Your Eyes Only. Many scenes from the movie were filmed in the island's 'serene' Kalami Bay, the book reveals 
This picture shows filming in Udaipur, India, for the 1983 film Octopussy. The book notes that scenes were filmed at 'several family treasures', such as the Shiv Niwas Palace, that were loaned to the production by the Maharaja of Udaipur
LEFT: Monaco featured in the 1995 film Goldeneye in this scene in which Bond, played by Pierce Brosnan, boards a Riva Aquarama Special speedboat. RIGHT: This picture shows Bond star Sean Connery in Jamaica holding the clapper board for the 1962 film Dr. No
Bond's amphibious Lotus emerges from the sea on Sardinia's Capriccioli Beach in this scene in the 1977 film The Spy Who Loved Me. The book notes that the car's appearance causes 'disbelieving locals (on-screen) to check the strength of their drinks' while Bond, played by Roger Moore, 'whimsically' drops a fish out of his car window 
This shot shows villain Mr Hinx's Jaguar C-X75 and Bond's Aston Martin DB10 racing through the streets of Rome in the 2015 film Spectre. The cars can be seen speeding down steep stone steps that lead to the River Tiber. For the scene, the production team softened the steps by using some 'clever shaping of the edges', the book reveals
Daniel Craig's Bond 'deftly negotiates' a rooftop in central Mexico City on his way to assassinate villain Marco Sciarra (Alessandro Cremona) in the 2015 film Spectre
In this shot, Pierce Brosnan's Bond and spy agent Wai Lin, played by Michelle Yeoh, check their equipment aboard a fishing junk in Phang Nga Bay, Thailand, in 1997's Tomorrow Never Dies 
Daniel Craig's Bond and Judi Dench's M are seen in misty Glen Etive in the Highlands of Scotland in the 2012 film Skyfall. 'They discuss Bond's orphaned, troubled past in Scotland,' the book notes. Bond's Aston Martin DB5 can be seen in the background
Actress Daniela Bianchi in Istanbul while filming the 1963 film From Russia With Love. She was cast as character Tatiana Romanova after an extensive international search for the right actress for the role, the book reveals 
Italy's Lake Como, a filming location for the 2006 film Casino Royale. This picture shows the camera crew preparing for the scene where James Bond, played by Daniel Craig, speaks to his adversary Mr. White (Jesper Christensen) on the phone. He shoots him shortly afterwards, the book reveals
 Roger Moore perched on a Lotus Esprit that's specially equipped to carry skis to the winter resort of Cortina d'Ampezzo, Italy, while filming the 1981 film For Your Eyes Only. The book notes that the resort is 'historically popular with Europe's aristocracy'
The final sequence of the 2012 film Skyfall, with Naomie Harris's Moneypenny and James Bond (Daniel Craig) being shot on the roof of the Department of Energy and Climate Change in Whitehall, London
This picture shows Bond's (Daniel Craig) 'elegant Jamaican retirement home' in the 2021 film No Time To Die. The book notes that the set designers 'drew inspiration from Ian Fleming's simple, well-ventilated Jamaican house called Goldeneye'
This shot shows Daniel Craig's Bond and Dr Madeleine Swann (Lea Seydoux) in 'the sand-swept middle of nowhere' along the Oujda to Bouarfa train route in Morocco in the 2015 film Spectre
LEFT: Describing this scene from the 1977 film The Spy Who Loved Me, the book says: 'The huge columns of the Karnak temple complex in Luxor [in Egypt] foreshadow the moment when Roger Moore's Bond and Barbara Bach's Anya Amasova will fight the giant Jaws (Richard Kiel).' RIGHT: James Bond Destinations by Daniel Pembrey, published by Assouline, is on sale now for £104 ($127/€120)
This map from the book shows the variety of James Bond destinations that feature in the tome 
Source: Read Full Article